Editor's note: Have you seen the Dogster print magazine in stores? Or in the waiting room of your vet's office? This article appeared in our August-September issue. Subscribe to Dogster and get the bimonthly magazine delivered to your home.
Over the last few years, this booming tech and startup city has seen a huge surge in dog-friendly businesses, places, and events, making it one of the country's most dog-friendly cities, according to publications like Rover.com.
This Midwest dog-loving metro has plenty of hotels, shopping, patios, and outdoor spots where your pup can tag along. The city has a large community of dog advocates, including Omaha.dog, which lists dog-friendly places and events on its website and consistently pushes for the city to become more dog-friendly. It also gives businesses "dog-friendly" stickers to place on their storefronts to show which businesses welcome dogs. Many businesses in Omaha also place water bowls for dogs outside their stores during the summer.
In-town fun
Midtown Crossing, an urban development located in midtown Omaha, offers upscale apartments, shopping, dining, and events for the city's growing class of young professionals. The 4-block-radius urban village has adopted a dog-friendly policy for most of its stores and restaurant patios, including Black Oak Grill, the Element Hotel, the Afternoon, and hutch — an eclectic furniture store with a "paw-friendly" policy.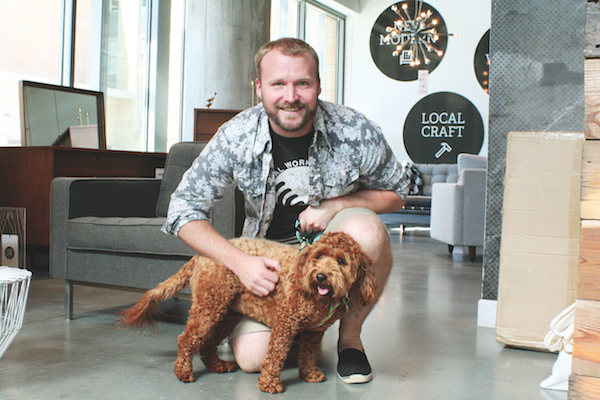 The area is also surrounded by an amphitheater-style park where many dog-friendly events are held regularly, including Growl-O-Ween, a trick or treat event that attracts thousands of dog owners and costume-dressed dogs, and Omaha FURshion Week in June, the country's only fashion week dedicated to dogs.
Places to play
Omaha also maintains two official dog parks as well as dozens of dog-friendly trails, lakes, and outdoor activities, including Zorinsky Lake, a 255-acre lake surrounded by scenic hiking trails.
Running enthusiasts can participate in the Tails 'n Trails 1-mile walk, 5K, 10K, and Half Marathon with their dogs in May. Bordering the Omaha's downtown is a riverfront trail system and iconic Bob Kerrey Pedestrian Bridge, where you'll see plenty of locals with their dogs.
Furrific shopping
If you're looking to get your pet pampered while in town, premium grooming and organic food supply stores like Wag, The Green Spot, and Three Dog Bakery & Spaw are growing in number and offer organic baked goods, accessories, and services.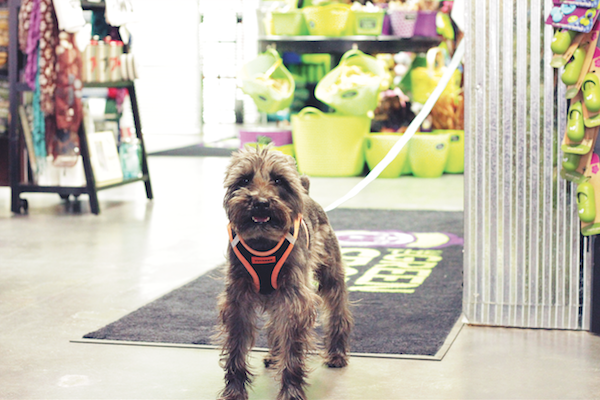 Dog-friendly dining
Health codes are also bending to the demand of dogs on patios in Omaha. A new county health code variance allows restaurant and cafe owners to file for a permit to allow dogs on their patios, following in the footsteps of larger cities, such as New York's recent "Dining with Dogs" bill.
Going to the dogs
With its large tech and startup community, Omaha attracts talent from across the country and globe, making it an attractive place to work and start a business. Many of the tech transplants come from larger cities that already have a dog-friendly presence, thus increasing the want for Omaha to follow this national trend.
Tech startups like Flywheel, RaceNote, and KOVUS lead the "take your dog to work" movement in Omaha. They believe allowing dogs in the office creates a better, fun culture.
"It definitely puts a smile on your face when you're greeted by dogs when coming into work. Also, having the
option to take my dog with me is extremely convenient," said Bryan North, Happiness Engineer at Flywheel, a WordPress Hosting startup in Omaha. "I think it's definitely a huge benefit to our workplace and culture."
We forecast many more dog-friendly businesses to pop up in Omaha over the next few years. So, if you're driving through the Midwest this summer with your dog in tow, stop by Omaha, Nebraska.
Points of interest
Midtown Crossing: Upscale apartments, shopping, dining, and events; enforces a dog-friendly policy at most of its businesses.
Omaha's Old Market: Offers plenty of dog-friendly patios, shopping, and a scenic riverfront trail.
Shopping
Mulhall's: Local garden nursery offers dog treats and padding on the bottom of shopping carts for dogs.
hutch: A new modern, local craft and furniture store with a paw-friendly policy.
Luvbird Boutique: Women's boutique in Aksarben Village loves its dog visitors.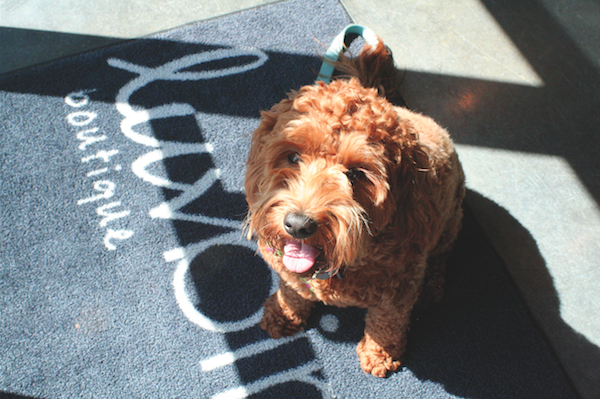 Food and drink
Cantina Laredo: Mexican food with a modern twist offers a dog-friendly patio and view of Turner Park in Midtown Crossing.
Blue Line Coffee Dundee: Hipster vibe coffee shack with great coffee and open dog-friendly patio in front.
Amsterdam Falafel and Kabob: Choose from sandwiches, salads or plates. Offers gluten-free and vegetarian options. Allows dogs in the sidewalk outdoor seating.
Boat Basin Cafe: American fare located by the Hudson River. Has a dog-friendly patio.
Events
Leashes at Lauritzen Garden: Explore the miles of trails with your dog. There will be treat and water stations throughout the garden. Takes place, June 5, July 3, August 7, September 4 and October 2, 2017.
Patio Pup Crawl Series: From May through September, 2017, you pup crawl around the dog-friendly patios in Midtown Crossing.
Growl-O-Ween: Trick OR Treating with your dog in Midtown Crossing's Turner Park in October.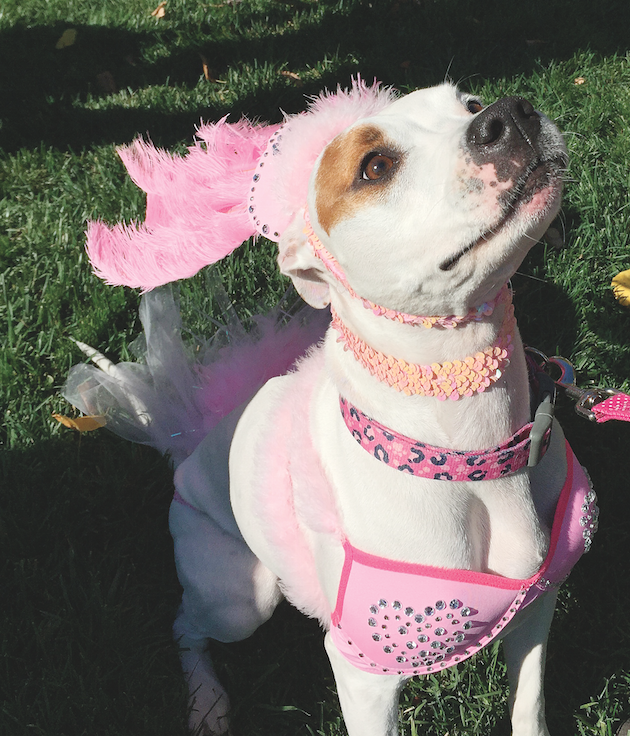 Hotels
Element Hotel: Modern, green-boasting hotel that offers dog guests a welcome bag with treats and hosts a dog of the month contest.
Magnolia Hotel Omaha: Built in 1923 and named to the National register of Historic Places, this hotel is close to all the sites in downtown Omaha. Offers a Creature Comforts package that includes a ball, travel dog bowl and organic treats for your dog.
LaQuinta Inn Omaha West: Affordable, pet-friendly hotel chain.
Outdoors
Hansom and Heflinger Parks: Off-leash dog parks in Omaha.
Zorinsky Lake Park: A 255-acre lake surrounded by scenic, dog-friendly hiking trails.
About the authors: Jeannie North and Leah Thrasher are the co-founders of mycity.dog, a web-based community that connects dog owners with dog-friendly businesses and services to promote a healthier and happier life for all. Both founders live in Omaha with their dogs Rue, Ripley, and Riloh.