When Elias Weiss Friedman was laid off from his job two years ago, he took to the streets of New York City with his camera and began photographing dogs. "I saw a story that wasn't being told," says the NYC-based snapper. "I had my camera equipment and some time before I had to figure everything out, so that allowed me to jump into it."
Anointing himself The Dogist, Elias's online photo-documentary series quickly built up a following: After a month or two, he'd reached 10,000 fans, and the number snowballed as mainstream media picked up on his project. He now counts more than one million Instagram followers.
On the eve of the publication of a book version of The Dogist, I grabbed Elias before an in-store appearance at the Strand in Manhattan and asked him about his street-centric snapping technique, the bizarre breeds he's encountered, and dogs who happen to look like celebrities.
Dogster: Who was the very first dog you photographed as The Dogist?
Elias Weiss Friedman: I was in Vienna, in Austria traveling, and I photographed a Boxer. I don't know the dog's name, but it was a funny interaction I had. It was the original inspiration, and it's also my logo image.
How did you go about working out which of the thousands of images were going to make it into the book?
It was a hard process! I went through all my archives and picked out ones that I thought would be good candidates, like the best images and outtakes that never got to run on the blog, and some pictures that had stories behind them that perhaps weren't a good fit for Instagram. It took a few months to piece it all together and decide how to section and pace it in the book.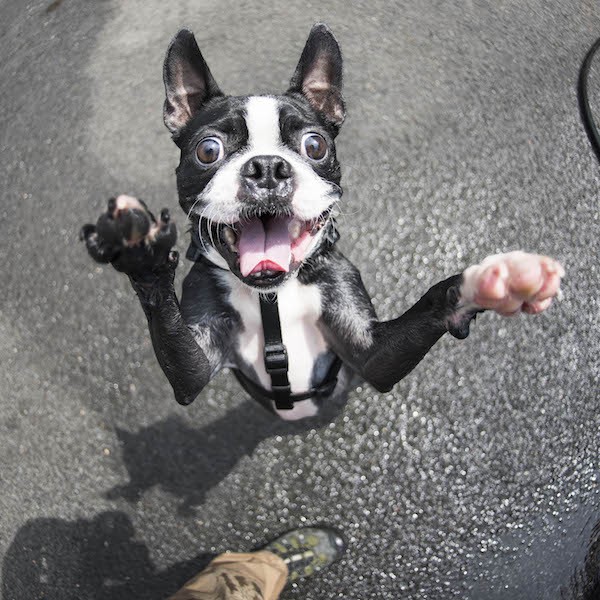 What's the most bizarre breed you've come across?
I would say the Bergamasco Shepherd, which is a shepherd dog who has dreads or cords, and is a very strange looking dog. There's nothing else like it.
What's the story behind the dog with the caption, "The Jennifer Aniston of dogs"?
Ha, that was sort of Instagram commentary. When you say it, it just kinda makes sense when you look at the dog — I don't know if it's the sweater she's wearing, the shape of her face, or the type of dog, but it just sort of suggests that in the same way that Boxers sort of look like Samuel L. Jackson.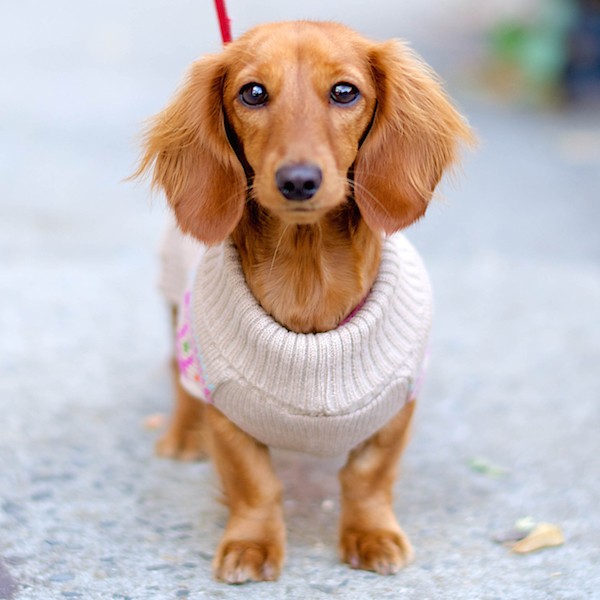 Are most dog owners okay with you photographing their dogs?
Yes, nine times out of 10 it's like, "Sure, go for it!" Sometimes, though, someone might be in a rush or they don't trust me or they don't want their dogs photographed for some reason — it's a facet of New York and a facet of people. But there are always other dogs around the corner, so it's not a big deal.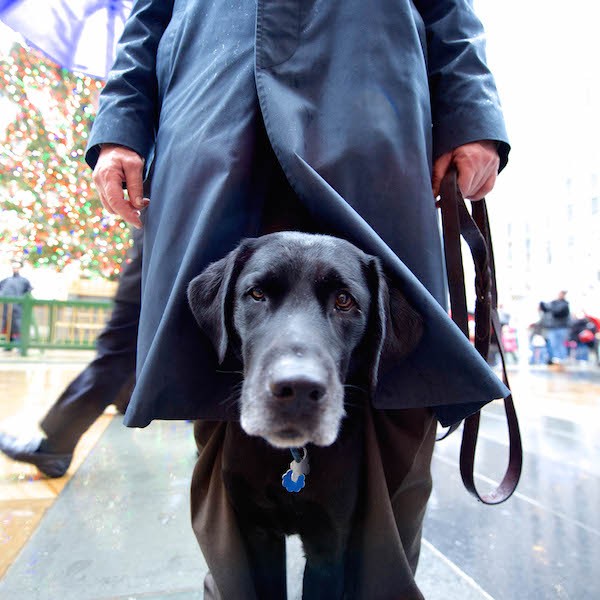 The book advises people to master the art of making barking noises if they want to take dog photos.
Yes, when I bark at dogs, they think I'm a strange animal! I'm on the ground, on their level; I have a camera up in their face, which they think is sort of my eyeball; I'm making noises like barking and growling; and I have a squeak toy — there's a lot of stimuli for them to deal with. But from that you get a lot of expression coming out of their faces. I usually start with the squeaky, which puts them in play mode, but if that doesn't work, I'll try another tactic to get their attention and make them curious. It really depends on the breed.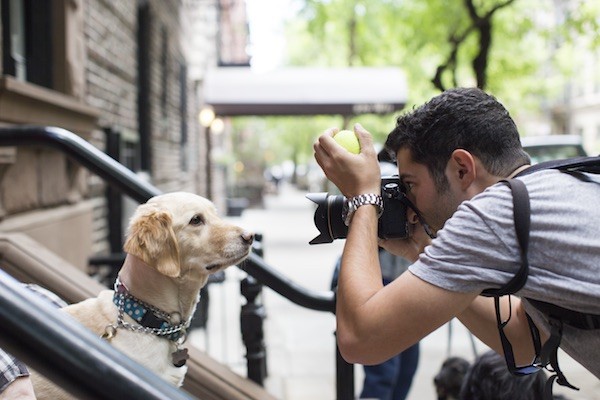 You grew up around dogs. Did you learn anything about canine behavior that's helped you when photographing them?
Yes, I grew up with dogs, and my aunt was a veterinarian, and our dogs had litters. So I was always keen on dogs even though I've had no professional training — I'm still not a dog trainer per se — and it was something I was always interested in. I've learned so much in the last two years as The Dogist, too.
Who's the pup on the cover?
Well, we originally had a few different cover options, including another Lab and a French Bulldog, but I grew up with Labs and I thought the Labrador is like the universal favorite dog — no one's going to argue with it. It's like, with a French Bulldog, some people might be, "Oh, that's not a proper dog," or, say, a Pointer might be too much of a working dog, but everyone loves a Lab. It's also one of my best shots of a puppy.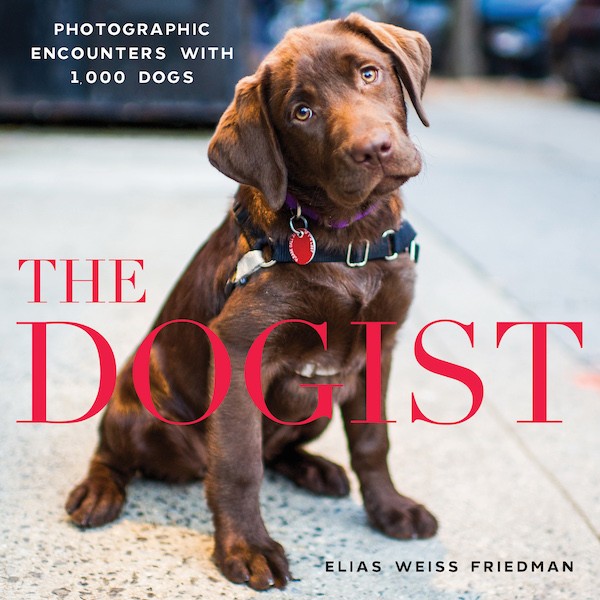 A lot of people know your work online — what do you hope they get out of reading the book?
The book has a lot of other things in it, and it's sectioned up so that it's a representation of how I go about photographing. You don't know what's coming up next when you walk around; you'll have one crazy breed and then you'll have a Bulldog who makes a funny face at you. The book is a fun page-turner.
The Dogist is available now via Artisan Books.
Read more interviews on Dogster:
About the author: Phillip Mlynar writes about cats, music, food, and sometimes a mix of all three. He considers himself the world's foremost expert on rappers' cats.