Oh, that dog is crazy, wild, out of control. You'll need a prong collar to walk him. UGH! If I hear a shelter worker say that one more time … How can a humane society have the audacity to call itself humane when the animals in its care are not treated humanely?
Recently, I volunteered at a humane society to help walk, play, and train the dogs. This particular shelter was one I hadn't been to before, and to the untrained eye things looked okay, but I saw what it really was: a living hell for the poor dogs. I have been in many shelters — government and non-profit — and can tell pretty quickly whether or not one is a savvy dog-care facility.
How? I listen and feel the energy. Are the dogs barking like crazy, pulling out of control on walks? Or is the shelter peaceful, with happy dogs heading joyfully out to a play yard? This tells me all about the people in charge. Dogs, after all, are a direct result of the humans who care for them.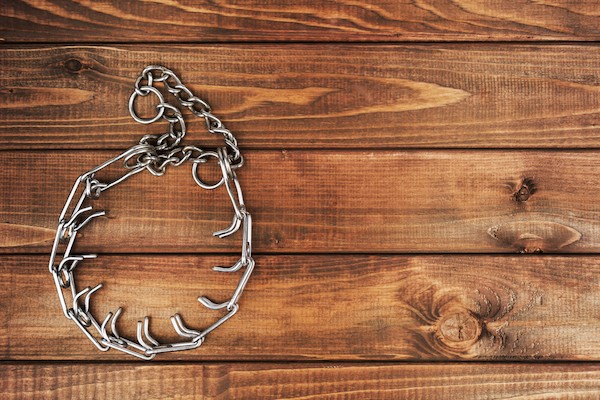 This humane society I visited, I assure you, was not doing its dogs justice. On my tour of the facility, I saw the wall of doom; it was filled with all sizes of prong/pinch collars and choke chains, but mostly prong collars. I asked where the harnesses were kept, and the look I got questioned whether I was from this planet.
I'm sorry — well, actually no, I'm not sorry. What I am is sick of organizations promoting animal welfare while lacking any kind of modern training program to facilitate getting the dogs ready for PERMANENT adoption. Yes, they have their hearts in the right place, but to take on the humungous task of sheltering and adopting out dogs and not spend money on or time training employees in humane methods of dog training and handling, behavior, and body language is just wrong. The Humane Society of the United States itself has this to say about aversive collars:
Some trainers use aversive collars to train "difficult" dogs with correction or punishment. These collars rely on physical discomfort or even pain to teach the dog what not to do. They suppress the unwanted behavior, but they don't teach him what the proper behavior is. At best, they are unpleasant for your dog, and at worst, they may cause your dog to act aggressively and even bite you. Positive training methods should always be your first choice.
If a shelter uses prong collars, how can its employees wonder why the return rate is so high? Each time a dog is returned, the anxiety level goes up and the downward spiral continues.
Many humane societies do use their money and time wisely. They have each dog's fate at the forefront of their mission. This is shown by implementing reward-based training programs for staff and volunteers that enhance the adoptability of their dogs while reducing their return rate. This is a true Humane Society.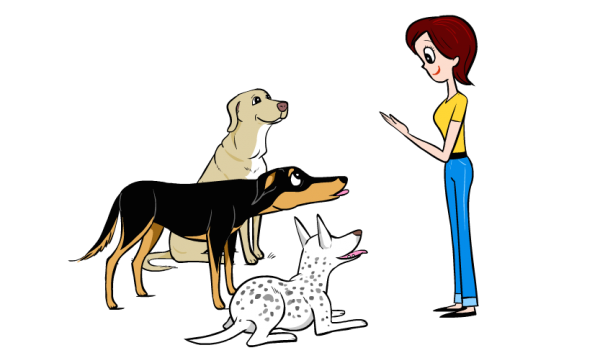 If you volunteer at a shelter or a humane society and/or donate funds to them, please request that your donation goes toward a reward-based training program so that the fate of these dogs is one of success, not failure. Demand that they ban the use of prong/pinch collars and choke chains and use harnesses only. You can make a difference with your donation dollars. Use them wisely and hold your shelter accountable to its mission.
About the author: Jill Breitner is a professional dog trainer and dog body language expert loving and living her life with family, friends and her beloved four-legged friends. She is a member of the Pet Professional Guild and is the author of Dog Decoder, a smartphone app about dog body language. Join Jill on her Dog Decoder Facebook page.