Trusting human beings is a hard concept for Boo, and probably will be for a while. The little dog was rescued by Shirley Zindler and a fellow animal control officer while she was living in a hollowed-out tree in Sonoma, California. Although the tree gave her shelter, her days were probably numbered had she stayed out there; according to Zindler, Boo was on the brink of starvation when they brought her in. She was also pregnant. Shortly after they brought her in, she gave birth. The first puppy was stillborn; the rest died shortly after being born.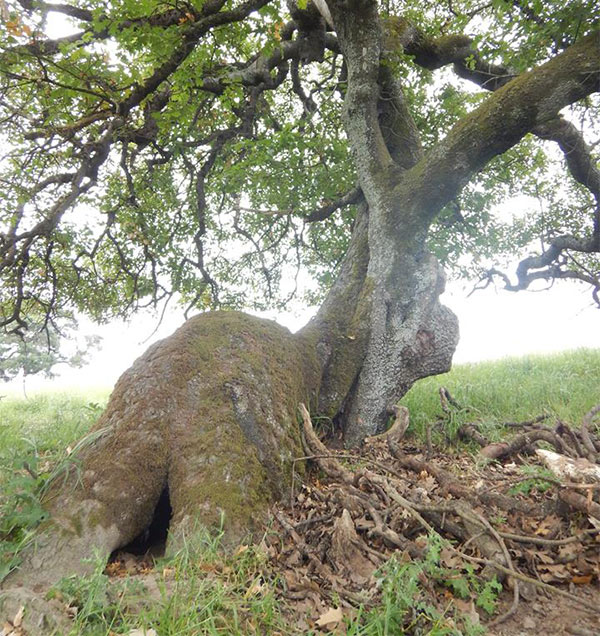 Zindler has been chronicling Boo's story on her Facebook page The Secret Life of Dog Catchers, named after her book. For now, she's fostering Boo herself. She originally went to another home, but it didn't work out. Zindler writes, "She was gentle and tolerated cuddling in her foster home, but a combination of a bout of stress-related diarrhea, a third-floor apartment, and her ability to fit into tiny drainage exits on the patio made it not the right match."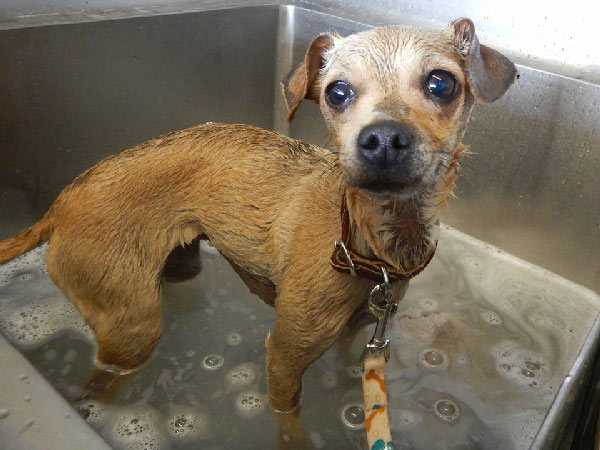 How Boo wound up living in that tree is unknown, but it's easy to guess at least the broad outlines. A lot of people dump unwanted pets in the area where Boo was found. "Perhaps the people who left her were desperate and unaware of their options," Zindler wrote in an article on The Bark. "They may have thought she could live at one of the dairy farms in the distance, but it was more likely is that she would starve or be killed by coyotes or hit by a car. Education and low-cost services are critical to help prevent things like this."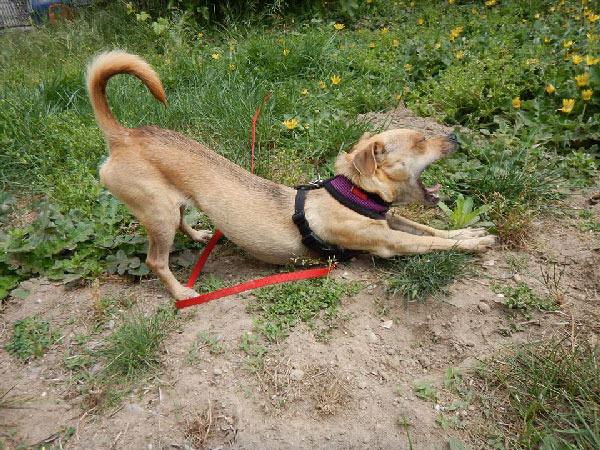 That may be one of the most charitable ideas of how Boo wound up in her situation, but the rest is clearly right.
She continues to avoid people for the most part, and is reluctant to be touched or held. "She thinks the world's out to get her," Zindler said in an interview with The Huffington Post. When and if someone comes forward to give her a forever home, they're going to need to be "a very, very patient person."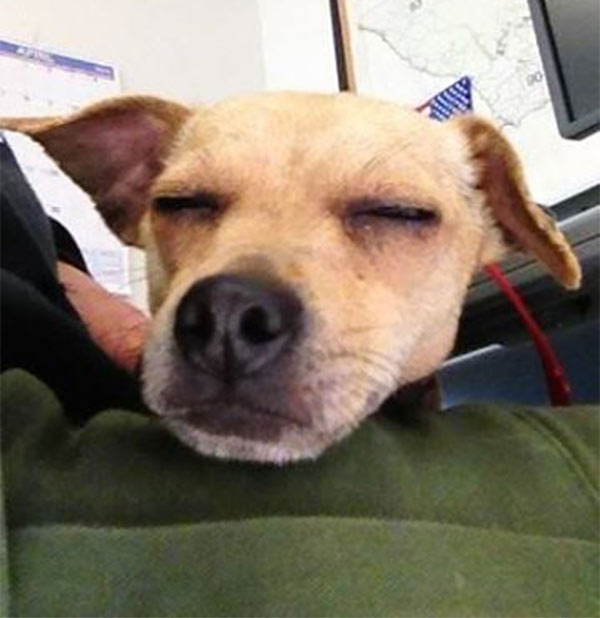 There is hope, though; Boo is young — perhaps less than a year old — and is slowly adapting to the idea of making a home around people. Despite Boo's harsh start in life, Zindler says that she's optimistic. "We will be able to find a home for her. It's not going to be easy, but I'm optimistic since we are seeing progress," Zindler told The Dodo, "She'll make someone a good companion if we can find the right match. I will foster her until the right match is made. It's going to take someone very patient. She's going to learn to bond with people, but it might take some time."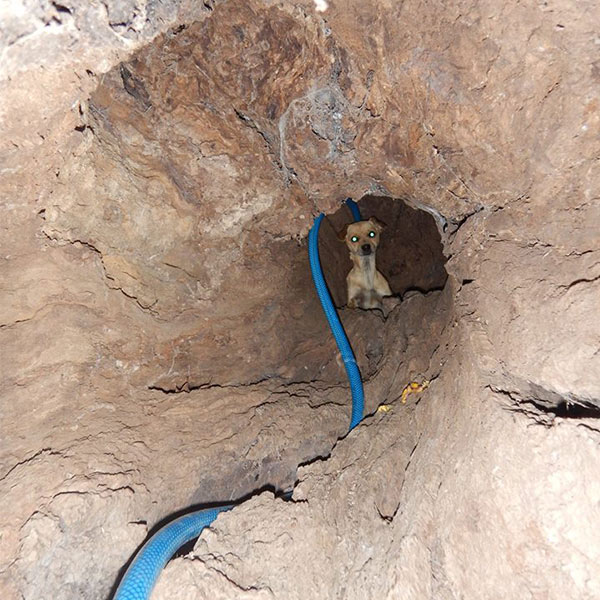 Boo's story has been told in many media outlets already, so that might improve the chances of the right person or family learning about her. In the meantime, if you're interested in following Boo's progress, keep an eye on Zindler's Facebook page.
Via The Secret Life of Dog Catchers, The Huffington Post, The Dodo, and The Bark
Read more news about dogs on Dogster: