The responsive, intelligent and adaptable Collie has focused on family for centuries. Work today? Check! Quiet therapy visit? Got it! Although ready for action, the Collie is also suited for R and R days. Collies adjust to the day and their family's activities. They'll slow down for small children and seniors but happily pick up the pace for older children or sporty adults.
Where do Collies come from?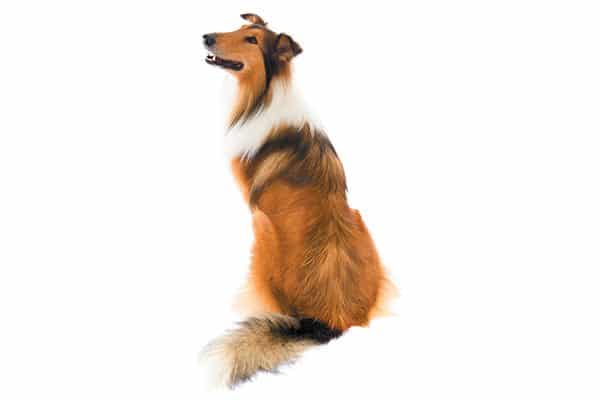 The specific ancestry of this breed is slightly fuzzy, but we know Collies come from a long line of livestock-tending ancestors. Celts apparently so valued their herding dogs that they called them "useful" (collie). Developed in England and Scotland to herd, more recent Collie forefathers also safeguarded livestock to market.
Collies in pop culture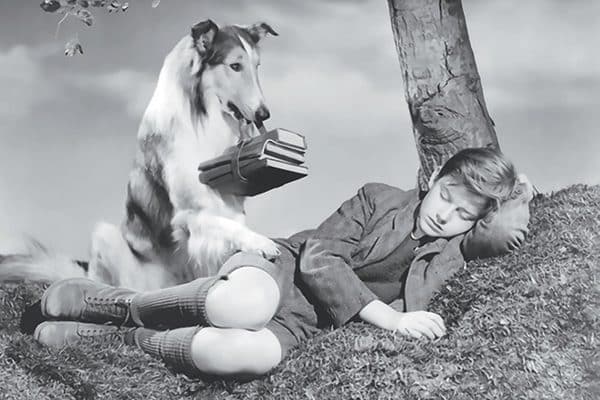 In the mid-19th century, Queen Victoria's affection for the Collie fostered the breed's popularity. Lad: A Dog, a 1919 novel written by Albert Payson Terhune, also added to the Collie's reputation as a sensitive, responsible breed.
The breed gained additional celebrity with Eric Knight's Lassie Come Home (1940) novel and the succeeding movies and television shows depicting the heroic dog in action. In addition, the character of Lassie was featured on toys, comic books and the ever-popular metal lunch box.
But Hollywood depictions aside, Collies aren't born trained and ready to rescue. For example, the first Lassie movie star, Pal, was exceptionally well-trained, but cameras had to stop rolling when motorcycles passed. Pal had a passion for chasing them! Lassie (along with only two other dogs, Rin Tin Tin and Strongheart) received a Hollywood star of fame.
Cherishing home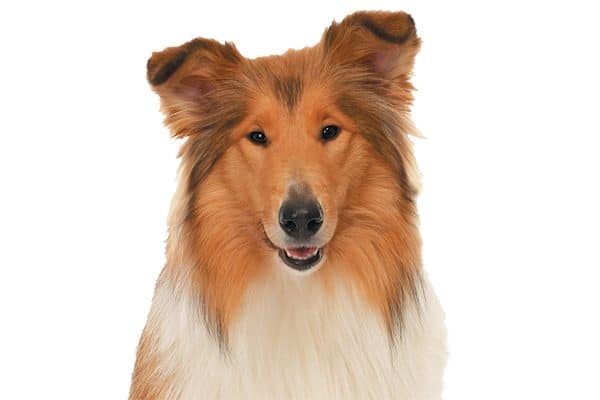 Social and self-controlled, the gracious Collie is typically friendly with other animals and people. As with most herding breeds, Collies bond closely and keep track of their beloved family's whereabouts. Families often find that the Collie excels at judging character and situations. Collies also take their watchdog role seriously, barking readily when newcomers arrive.
Adaptable to many settings, Collies can thrive in either an apartment (with frequent walks) or on a big farm. While Collies don't need or expect constant activity or attention, they do require steady companionship and exercise. If their families are sport focused, Collies can take top honors in competitive obedience, agility and rally. Eager for a working partnership, the Collie also excels in the herding sports as well as tracking.
At the end of either a day of work or play, the Collie will be happiest by his owner's side. This is not a breed that thrives on extended separation. Lassie's stories always involved Timmy, didn't they?
Collie Facts
Life span: 11 to 14 years
Color: Blue merle and white and predominantly white with sable, tricolor or blue merle markings.
Coat: Two varieties: The rough coat is long and harsh textured; the smooth coat is short, dense and flat.
Blaze: Most Collies have a traditional white collar and sometimes white facial markings, called a blaze.
Undercoat: Both coats have abundant undercoats.
Shedding: Both coat types shed.
Grooming: Weekly brushing. The rough-coated has more significant shedding seasons and grooming requirements.
Weight: Males weigh some 60 to 75 pounds; females 50 to 65 pounds. Collie
Eye Anomaly: Pups should have their eyes checked between the ages of 6 and 8 weeks for Collie Eye Anomaly, a congenital, inherited eye disease that affects the retina, choroid and sclera.
Collie motto: "There is nothing like staying at home for real comfort." — Jane Austen
Editor's note: This article appeared in Dogster magazine. Have you seen the new Dogster print magazine in stores? Or in the waiting room of your vet's office? Subscribe now to get Dogster magazine delivered straight to you!
Why read breed profiles?
Dog breed profiles help everyone, whether you have a mixed breed or purebred dog, to better understand and improve the quality of your dog's life. If you have a mixed breed dog, read up on all of the breed profiles that make up your dog. Not sure what breed your dog is? There are a number of easy DNA tests out there to help your find out.
Read more about dogs breeds on Dogster.com: