I've been a professional dog sitter for almost two years now, so I speak from experience when I say it's a tough gig. I previously worked in the corporate world as a V.P. of sales, running from gate to gate in more airports than I could count and staying up late reading request for proposal responses over and over and over again. Yet, at no time during my corporate life was I as exhausted as I am now.
In fact, I'm always tired. My house is disgusting. Not just dirty. Disgusting. I've learned how to trick people into not seeing the filth with creative lighting and scented candles. I rarely put on real clothes. My uniform is yoga pants, a sports bra, tennis shoes, and a tank top. Friends with allergies can no longer ride in my car.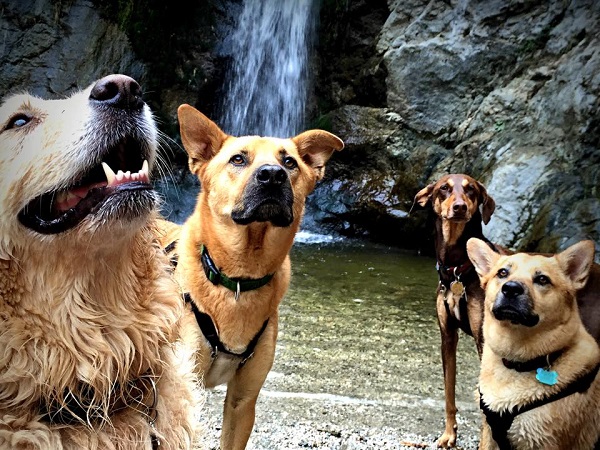 My dog-sitting job is 24/7 nonstop. When you leave the office, you may get scolded by the family for checking your Blackberry during dinner. I sleep with my work. Or at least I try to sleep on the small portion of the bed the pups allow me to occupy.
Even given all of that, I LOVE my job. It is, without a doubt, the most fulfilling thing I've ever done and the happiest I have ever been.
To be a successful dog sitter or dog walker, you have to love it. The pay is crappy, the hours are grueling, and the people you meet can make you want to scream. (You're not one of those people, of course. I have no doubt you are a dream and your dog is a saint).
I'm lucky. I have a group of wonderful clients who often surprise me with a special gift or even dinner out! Since it is Professional Pet Sitters Week, I wanted to share with you some of the thank-you gifts I have enjoyed the most.
1. Cash
That's right. Cold hard cash. Whenever a doggie parent hands me an extra $20, I do a little happy jig after closing the door. I equate my tips to how many large Diet Cokes it will buy me at McDonald's. That's 18 delicious caffeinated beverages to keep me going for a couple of weeks!
If you don't feel comfortable handing over cash, a prepaid American Express or Visa card works just as well.
2. Pup supplies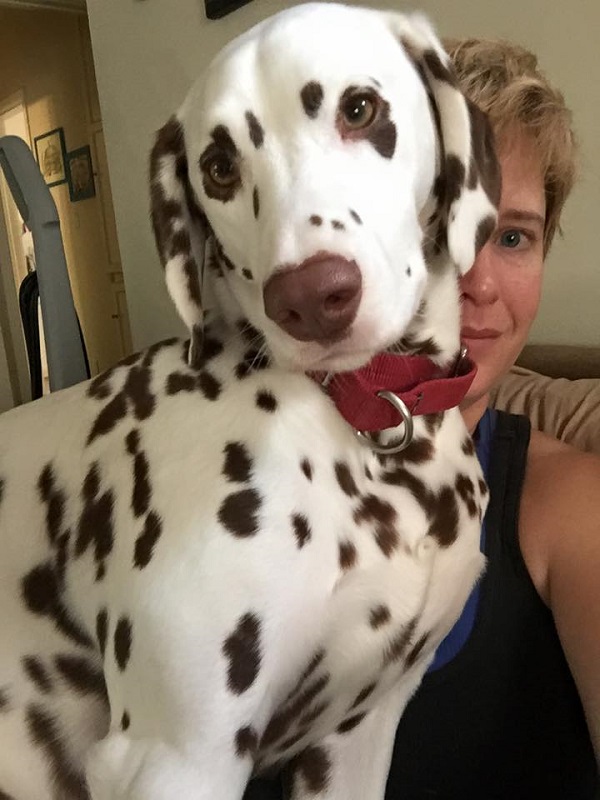 One day after dropping off his pup, Luna, a client told me that there was something in her bag for me and I'd know it when I saw it. Imagine my happiness when I pulled out a giant box of poop bags! At first that may not seem like a great present, but think about it: For months, I didn't have to worry about running out of the necessary accessory to our walks.
Anything your sitter or dog walker uses on a regular basis can be a great thank-you gift. It means we don't have to spend our own money on it. I've had to purchase extra walking harnesses, leashes, car restraint straps, dog beds, endless treats, and more. Sure, I can take tax deductions on things I purchase for my business (I just shuddered thinking of having to do my taxes next weekend), but they are still things I have to buy.
When it comes to these kind of items, a dog sitter can never have too many.
3. Cleaning service
The absolute best gift I've ever received was given to me last Christmas. The family of Asscher, a Golden Retriever I watch on a regular basis, gave me a gift certificate to get my car washed. Brilliant! Paw and nose prints on a car's windows are only cute for a second before it becomes a driving distraction! To help save money, I usually stop by the self-service car wash, so getting it done for me is a real treat!
There is no need to stop at the car. If someone gave me a gift certificate for a house cleaning or carpet cleaning service, I'd probably pass out with joy.
4. Spa time-out
I had a client who handed me a gift certificate to a local spa upon retrieving three pups at the end of an extended stay. It took me a few months to find the time to use the thoughtful gift, but when I did it was glorious!
A home spa kit would be just as wonderful and actually easier to fit into the tight schedule your dog sitter keeps. Bubble bath, loofah, face mask, etc. More than likely, a dog or two will be hanging his head over the edge of the tub trying to drink the sudsy water while your sitter attempts to relax, but she will still be thankful for the partial time-out.
5. Wine
This should actually be at the top of my list. Wine is THE BEST PRESENT EVER! I don't care if it's "Two-Buck Chuck" or your favorite from a vineyard in France. I'm thrilled when a doggie parent hands me a bottle. Let's just say that I understand the saying "You drive me to drink" a lot more than I use to!
You should be kind to and thankful for your dog sitter or walker every day. After all, she is keeping your precious baby safe and happy. This week, though, think about bringing a special gift when you pick up your pup.
Read more stories about taking care of dogs by Wendy Newell:
About the author: Wendy Newell is a former VP of Sales turned Grade A Dog Sitter. After years of stress, she decided to leave the world of "always be closing" to one of tail wags and licks. Wendy's new career keeps her busy hiking, being a dog chauffeur, picking up poop, sacrificing her bed, and with other furry filled activities. Wendy and her dog, Riggins, take their always-changing pack of pups on adventures throughout the Los Angeles area, where they live together in a cozy, happy home. You can learn more about Wendy, Riggins, and their adventures on Facebook and Instagram.