On a regular basis, we pet parents run across information highlighting the many ways dogs can improve human quality of life. Studies and reports by Harvard Medical School and others tout health benefits, feelings of emotional support, and more. But merely glance at the frightened furry faces that populate any local animal shelter — many reflecting the lasting impact of abuse, neglect, and abandonment— and it's clear that a pup's enduring love and loyalty isn't always reciprocated.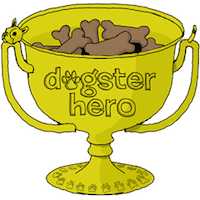 Oakland's East Bay SPCA is doing something about that. Its Teaching Love and Compassion (TLC) program is designed to educate area youth about treating all living creatures with respect, empathy, and benevolence. Modeled after a similar effort launched in Los Angeles, TLC is considered the first program of its kind in Northern California — and it's proven itself to be a pivotal success.
"East Bay SPCA serves an area with a history of gang violence and citizens facing difficult financial situations," notes Justin Kurup, the organization's humane education manager. "Oakland's big technology boom has also led to gentrification, with some people being driven out of familiar surroundings. We wanted to help educate the community about keeping their pets wherever possible, while offering outreach programs that teach a compassionate approach and provide supportive assistance."
During each TLC program term, East Bay SPCA partners with a local community school to assemble a class of 14 seventh- and eighth-grade students. The latest partner is Lighthouse Community Charter School in East Oakland. School counselors, teachers, and administrators recommend students who may be at risk — those who are facing various challenges at home or in the classroom, including disciplinary issues or grade-related problems. These students are then invited to apply. According to Kurup, roughly 40 students are typically recommended each term and about 30 submit a completed application.
Student applicants are informed up front that they'll be unable to participate in other extracurricular school activities during the eight-week TLC program. The application also emphasizes that they're only permitted one excused absence from the program and that they must show up every school day to attend after school.
"It's basically a contract that helps teach students about responsibility and follow-through — skills they can apply throughout life," notes Kurup. "The application includes several free-response questions. So when we work with administrators to select our 14 students, we're looking for kids who have put in some effort. We're also asking administrators who they feel will benefit most."
Selected students spend the first four weeks of the program in a school classroom for two hours a day after school. There, they engage in positive-reinforcement lessons and exercises that help teach them empathy and compassion for living creatures. During the final four weeks of the program, students are divided into pairs and teamed with a shelter dog, who they actually get to train.
"Creating that student-dog bond is absolutely vital," says Kurup. "Many of the dogs have backgrounds that are similar to those of the students — some have been abused, others neglected or abandoned."
He explains that the kids are shown how to teach basic commands, plus several fun agility tricks. This combination helps make each canine more attractive to potential adopters and more likely to be kept in a home due to good behavior once placed.
Program participation also features several behind-the-scenes field trips so students can see how other animal welfare organizations operate. Recent outings have included a local nature center and the Oakland Zoo, where students got to observe elephant pedicures and otter training sessions. Guest speakers and local celebrities round out the program by talking directly with students. Visitors have included NBA player Klay Thompson of the Golden State Warriors, who stopped by with his Bulldog Rocco.
Participating students are given tests before and after the program to measure how much compassion they've built over the course of the class. Kurup notes that nearly 100 percent demonstrate an increased capacity for empathy. At graduation time, the students write letters and poetry, which they're invited to read aloud for friends and family.
The TLC program, which has been in existence for roughly five years, is completely supported by funding, grants, and private donations. While classroom space is provided by the partnering school, other expenses include dog supplies and training tools, lesson materials and journals, field trip fees, rental vehicles, staff reimbursement, and more.
Kurup adds that many TLC student graduates go on to explore career and volunteer opportunities in animal welfare and several come back to serve as "peer mentors" who support and encourage the current TLC class. As for the canine graduates, their adoption prospects are increased considerably.
Most student poems and journal entries clearly suggest that being part of the TLC class represents a life-changing experience for everyone involved. As one recent note concluded, "This has truly been the best time of my life. XOXO to all the dogs that got adopted."
To learn more about the TLC program and explore ways you can help support it, visit the East Bay SPCA website and check out the organization's donation page.