This summer's blockbuster animated animal-themed movie is going to be The Secret Life Of Pets, in theaters July 8. Set in a Manhattan apartment building, the flick stars a Terrier named Max (voiced by Louis C.K.) who finds his world flipped upside down when his owner adopts a rather uncouth dog called Duke (Eric Stonestreet). Pet-themed shenanigans ensue, with other voiceover work from the likes of Ellie Kemper, Steve Coogan, and Kevin Hart, the latter of which plays a maniacal bunny bent on ending the domestication of all animals.
As part of the promotional push behind the movie, Illumination has launched a Secret Life Of Pets petmoji website. Let's take a look at how you go about creating (and sharing) your very own petmoji in the image of your dog.
First steps
As you enter the website, you'll need to chose whether you want to create a dog or a cat emoji. As this is Dogster, let's assume you're all about the canine world and move swiftly on.
Select your features
Next, you'll need to start selecting the features of your petmoji dog. There are five steps to go through, including body, eyes, ears, tail, and the all important snout. I went with this lovably ruffled look for my own dog, who I'm calling Huxtable. Chocolate brown is his color of choice, with darker brown splodges of fur to play up his rustic vibe.
Keep it cartoonish
With Huxtable being a goofy chap at heart, I've chosen to bless him with a cartoonish snout and permanently hanging tongue. It's a fetching look for him. Bugged out eyes complete the package.
Download and share
Once you're done tinkering with the look of your dog, the site lets you download your creation and also share it via your Facebook or Twitter account. Don't forget to hashtag it with #TheSecretLifeOfPets so other users can find your pooch. (A version of the petmoji maker will also soon by coming to iPhone and Android.)
The return of Crazy Eyes
Now let's take a look at how other dog owners are using the app. First up, here's Fatty Lumpkin, whose owner was trying to "display her crazy eyes" in petmoji form.
When Bobby met Stella
Next up we have Bobby and Stella. Let's just keep it diplomatic and say that Bobby's petmoji is perhaps a little more accurate than Stella's. It's all about the tongue, see.
Food, glorious food
Now we come to Yogi. This dinky chap claims that in a secret life he'd be all about "eating all the food, not just my food." Honorable life goals, young Yogi.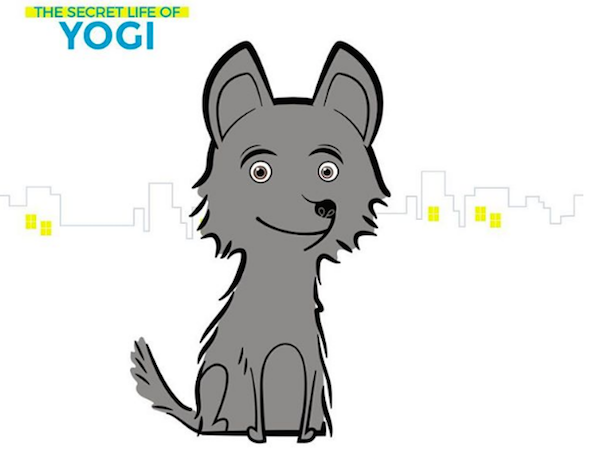 Here's Toto!
Finally, let's shine a spotlight on Toto. He's another tiny pooch, and I think that his owner has done a top job in coming up with a petmoji version that cooly captures his features.
Want to claim your own petmoji? Head over to the Secret Life Of Pets website and start designing now — and don't forget to share your creation in the comments below!