Certain words sound promising when it comes to canine nutrition, but some of them don't deliver exactly what you may think. "Artisanal" might bring to mind a hipster Afghan Hound with a man bun, and "gourmet" may have you picturing a fancy chef preparing a meal for a foufy French Bulldog couple. But do you know the actual meaning of these terms when it comes to the dog food world?
"A lot of these claims do not guarantee a minimum standard quality because one doesn't exist for many of these terms," says Melanie Glass, DVM, with the ASPCA Animal Hospital in New York, New York. "The confusion and difficulty of selecting healthy food for ourselves and our pets is compounded by difficult-to-understand labels and adept marketing tools that make appealing claims not necessarily based on science."
Common terms explained
According to Debbie Phillips-Donaldson, editor-in-chief of pet industry magazine Petfood Industry and the event Petfood Forum, some terms are considered marketing buzzwords like artisanal and gourmet, while others are "not consistently or fully defined (sustainable, locally sourced, transparency). None of them are regulated."
This means dog lovers should read up on these terms and do some research on the products. Reach out and ask the companies more about the product to see if your understanding of the term is the same as theirs.
Artisanal
This is a popular term in both the human and pet world. We'll use the Merriam-Webster dictionary's definition. Artisanal means "produced in limited quantities by an artisan through the use of traditional methods — artisanal bread, cheese or wine. Also: creating a product in limited quantities by traditional methods."
If a company says the food is artisanal, check out the website or email the company to find out exactly what that means in regard to its product.
Freeze-dried
Dr. Glass describes freeze-dried as "a specific food preparation that removes moisture content of food and can make it very shelf stable. This type of food often appears to be more expensive with no scientific evidence that it provides any additional nutritional benefits."
"When applied to animal products, this typically means that the products are 'raw' and were not cooked to a safe temperature prior to being freeze-dried," says Cailin Heinze, VMD, DACVN, a board-certified veterinary nutritionist at the Cummings School of Veterinary Medicine at Tufts University in North Grafton, Massachusetts. "These products are thus at high risk of bacterial contamination with dangerous pathogens. Some freeze-dried meats are cooked first, but you can't tell by looking at them — you would have to ask the manufacturer about each product.
Gourmet
Once again, we have to head to the Merriam-Webster dictionary for an authoritative definition: "Of, relating to, or being high quality, expensive or specialty food typically requiring elaborate and expert preparation."
Usually gourmet food is a little higher priced, but this is not a regulated term. Again, if a company says the food is gourmet, check out the website or email the company to find out exactly what that means.
"Unfortunately, consumers have the perception that grain-free foods are healthier than grain-based foods," says Trumbull, Connecticut-based Ryan Yamka, PhD, board-certified in companion animal nutrition by the American College of Animal Sciences and a fellow with the American College of Nutrition. "Most will … say it's because they are lower in carbohydrates, as well; however, this is simply not true. Most grain-based products will utilize whole grains. Most grain-free foods will use refined or purified starches like tapioca starch, potato starch and pea starch (sometimes all three in the top seven ingredients)."
Dr. Glass adds further insight: "There is no scientific evidence that demonstrates grain in pet food is harmful," she says. "Whole grain can provide an excellent source of easily digestible protein, vitamins, minerals and other nutrients. Substitutes can actually have fewer nutrients and be more difficult for dogs to digest." Dr. Glass adds that most dogs do not require a minimal carbohydrate diet to be healthy.
Locally sourced
Dr. Glass cites difficulty in defining this term. "How far away is too far to be considered local? Is it locally sourced if all of the animals were raised near the manufacturer or only some? Is it local if the animals were raised far away but the manufacturer is in your town?" she questions. "Again, this does not necessarily imply any environmental benefit and certainly does not clarify any nutritional quality to a dog food."
Dr. Heinze agrees. "You can have great or poor quality ingredients sourced locally or distantly — e.g., you could get excellent lamb from New Zealand but poor quality chicken from your neighbor's backyard."
Sustainable
"Sustainability in its purest form is how a company creates positive impact for the communities and environments where they do business," according to Dr. Yamka. "When looking at companies that claim to be sustainable, you should investigate how they purchase ingredients (i.e., part of the marine sustainability coalition), how they manufacture (i.e., do they use solar energy) down to their packaging (i.e., do they recycle or partner with people who can). Lastly, most companies focusing on sustainability practices are part of the Pet Sustainability Coalition or will be a Certified B Corporation."
See if a company is part of the PSC or a Certified B corporation at these websites: petsustainability.org and bcorporation.net.
Transparency
"In its purest form, transparency should include ingredient sourcing, where your product is made, does it include processing aids or hidden ingredients and how the food actually benefits the animal," Dr. Yamka says. "If a company claims to be transparent, see if it meets these factors."
Again, regulatory agencies do not define transparency for pet food claims, but Dr. Heinze does. "To a veterinary nutritionist, it means being able and willing to answer our questions about nutrient levels, calories, ingredient sourcing, where the food is made and by whom, who designed the recipes and their credentials, etc.," she adds. "In my 10 years of calling pet food companies, I can tell you this is often the exception rather than the rule!"
What do you feed?
Pet owners want to feed their dogs the best food they can afford. Some of these marketing buzzwords encourage dog owners to pay higher prices for lower quality.
"I have clients all the time apologetically tell me that they are feeding various diets that aren't considered to be as 'classy' or 'high quality' as some of the more heavily hyped/marketed/trendy diets," Dr. Heinze says. "Meanwhile, many of these diets are better in the really important things than the really trendy diets they feel bad about not feeding! I've also had clients refuse to feed therapeutic diets that could have a dramatic effect on their dog's health because the diet doesn't fit their picture of a 'high-quality' diet, which is often shaped by this kind of terminology and marketing." When it comes to selecting the right food for your dog, focus on the actual ingredients instead of glowing terms.
When in doubt, research the product including reaching out to the manufacturer, ask your veterinarian, or consider Dr. Heinze's approach. "My rule of thumb for selecting pet foods (and for the most part for my own diet as well) is to avoid things that are trendy in favor of tried and true. I would rather that my pets not be the guinea pigs for some colorful marketing term or new ingredient or process that may not have been thoroughly tested. If it sounds too good to be true, it probably is."
All about AAFCO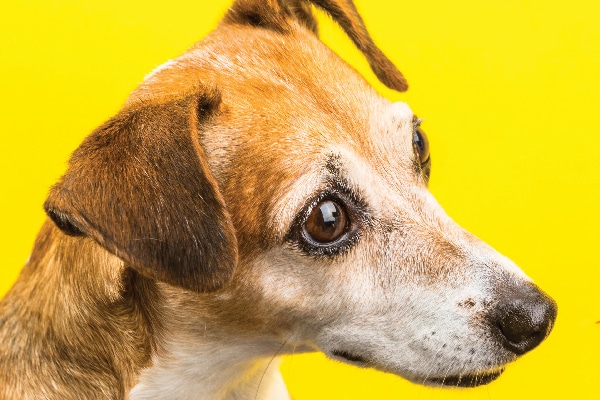 According to the FDA's website, the FDA ensures that the ingredients used in pet food are safe and have an appropriate function in the pet food. Equally important but lesser known is the Association of American Feed Control Officials (AAFCO).
"AAFCO standards are the agreed-upon nutritional requirements for a dog's health made through years of clinical trials by veterinary nutritionists. This means that the foods meet specific standards that are accepted to adequately provide nutrition for your dog," says Melanie Glass, DVM, who practices at the ASPCA Animal Hospital in New York.
"If a pet food does not say they are 'AAFCO tested' or at a minimum 'formulated to meet AAFCO standards,' I recommend owners stay clear of those foods, no matter what claims they may advertise," Dr. Glass says. "Nutrition is a very challenging field, and formulating diets properly is difficult so as a veterinarian, the most important component of diet for me is that a company wants to ensure a science-based nutritional profile that was created by independent experts in the field."
Visit talkspetfood.aafco.org for more details on AAFCO and how they define "natural," "organic" and "human grade."
Thumbnail: Photography ©Holly Hildreth Photography.
About the author
Elizabeth Anderson Lopez is an award-winning writer based in Lake Forest, California. She and her husband have many pets, including two English Bull Terrier rescues named Dexter and Maybelene. You can contact her at fromconcepttocontent.com.
Editor's note: This article appeared in Dogster magazine. Have you seen the new Dogster print magazine in stores? Or in the waiting room of your vet's office? Subscribe now to get Dogster magazine delivered straight to you!
Read more about dog food on Dogster.com: