David Furukawa, a veteran who is legally blind, was walking his son William to school in Atlanta on Monday, when tragedy struck. 
A red Chrysler sped through a stop sign and hit Dave's guide dog, Simon, an 80-pound Boxer. Then the car hit Dave. And then Simon did something miraculous — he stayed on the job, even with injures that would later prove fatal.  
"What people have said is that Simon either got up or jumped out, and pushed my son out of the path of the car," Furukawa told 11 Alive from his hospital bed.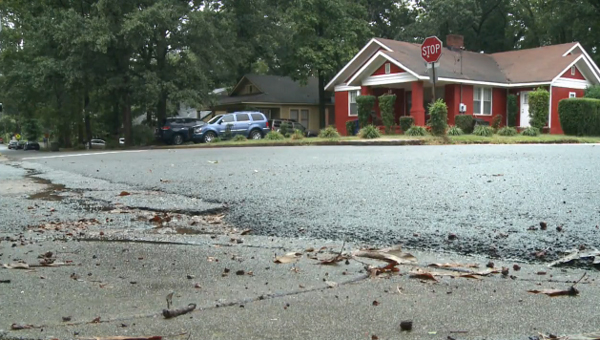 But that's not all: After witnesses picked up the boy and ran him down the street to his home and his mother, Simon followed, to make sure the boy was safe.  
"In spite of having a broken leg and a gash in his side and internal bleeding, he managed to hobble home to make sure that my son was okay, because obviously, I'm sure the dog is thinking, 'Who are these strangers taking my boy?'" Furukawa told Fox 5 News.
"Once he was sure Will was okay, he laid down," he told 11 Alive.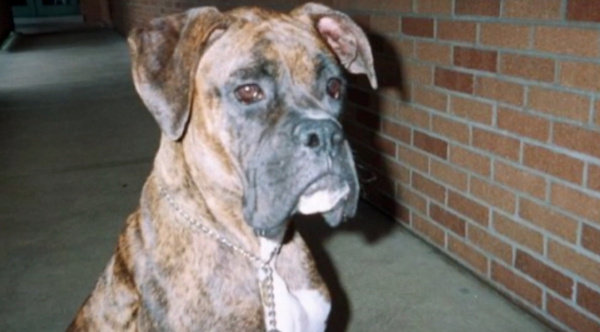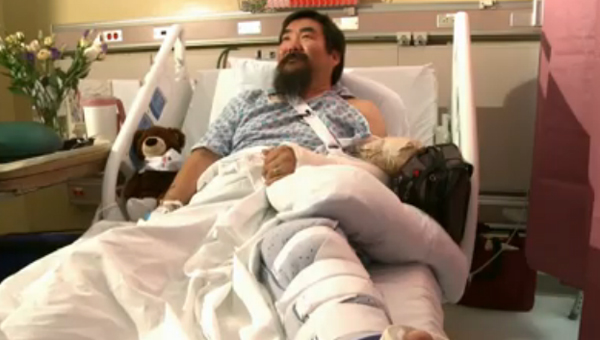 By the time family members were able to rush the dog to an emergency vet clinic, it was too late. Simon died on the way.  
"He's been my eyes and my buddy," Dave said from his hospital bed. "He loved my son." 
The man who hit them, Calvin Armour, was cited with running a stop sign and failing to yield to pedestrians in the crosswalk. We don't know what other charges will apply. The organization that provided Dave with Simon — Pilot Dogs Inc. of Columbus, Ohio — said that it would get Dave a new guide dog. 
Dave suffered a broken knee, elbow, and foot, while his son fared better, with just cuts and bruises.
"He sacrificed himself to make sure my son was okay," he told Fox 5. "His legacy will live on … forever."
Via 11 Alive and Fox 5 News