Communities across the country are embracing the benefits that dog parks bring to their residents, and you can find an off-leash area dedicated to canines nearly everywhere you go. But what sets the very best dog parks apart? It's more than fencing and a license to run free — the best parks go the extra mile to ensure that you and your dog have a memorable experience each time you visit. These are our choices for finding a top dog park near you.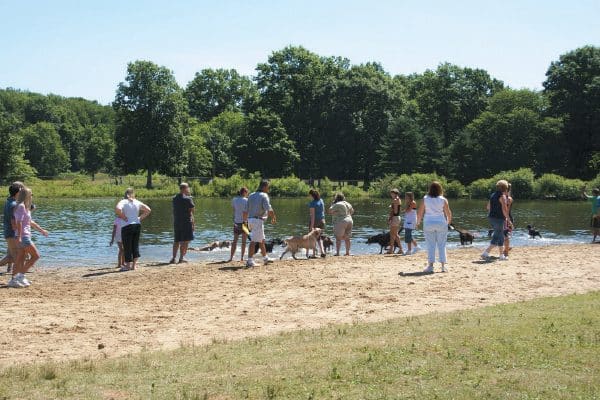 5027 Stow Road, Stow, Ohio
The highlight of this 7.5-acre, fenced dog park is a 3-acre pond and sandy beach where dogs can cool off on a hot summer day, plus lots of grassy space to run and play. With separate areas for large and small dogs as well as convenient dog washing stations, your furry companion is sure to have a ball. The park is open from 8 a.m. to dusk from mid-March through December 1st, except for Thursday mornings when the park is closed for maintenance.
South Entrance Road, Aurora, Colorado
Located within Cherry Creek State Park (admission required, plus $2 day pass to the off-leash area), this 107-acre off-leash area is completely fenced and has a 2-plus mile loop trail so dogs and owners can exercise together. The trail passes a creek that is perfect for splashing and has some pools deep enough for dogs to swim. Though the city of Aurora imposes breed-specific legislation, all dogs are welcome within the state park.
8714 87th Ave. SW, Lakewood, Washington
Fort Steilacoom's 22-acres is fenced and landscaped with bushes, trees and logs and furnished with water fountains and benches. It's the perfect playground for dogs of all sizes, with separate areas for large and small dogs. Beyond the dog park, you can also enjoy the walking trail around Waughop Lake and many other trails within the park with your leashed dog.
277 Peabody Drive, Bar Harbor, Maine
Sharing a border with Acadia National Park, the 1,000-acre off-leash area at Little Long Pond is spider-webbed with trails and carriage roads. Dogs can swim in the pond, splash in the stream or romp in the woods and meadows. Formerly owned by the Rockefeller family, the land was donated to, and is now managed by, the Land & Garden Preserve.
Trinity and Raleigh-Lagrange Road, Memphis, Tennessee
The Outback provides more than 100 acres of off-leash dog fun, with access to trails, lakes and ponds for your pup to explore. When your pal is ready to don his leash again, rinse off at the dog wash station and then enjoy lunch at Kitchenette overlooking Hyde Lake. If he's not too pooped to prance, you can mosey the 2-plus mile paved trail surrounding the lake or rent a kayak, canoe or paddleboard and check out the views from the water.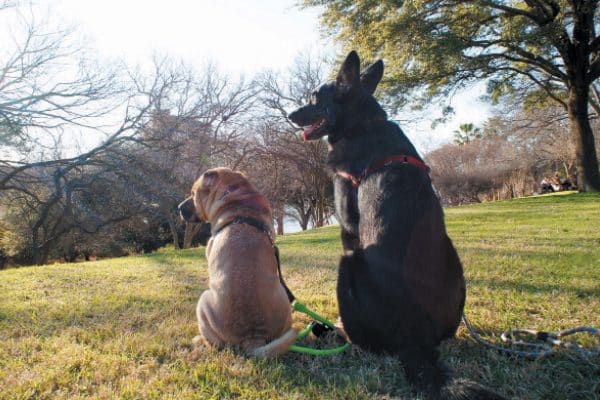 2100 Barton Springs Road, Austin, Texas
This 350-acre park is a dog's dream as it comes to life with kite fliers, soccer players, pick-up football games, picnickers and lots and lots of dogs! The park is split by Barton Springs Road — there is no fence, but the area to the north side of the road is off leash, while to the south, dogs must be kept on leash, except in the creek just below the pool, where pups are welcome to have
a splash.
Dog park picks from our readers:
Jacksonville, Florida
A 42-acre private dog park with areas for swimming, wooded trails and obstacle course. — Brendan McLaughlin Sedona
Sedona, Arizona
A fenced dog park and hiking area set in Sedona's beautiful red rocks. — Karrie Glines
Do you have a great dog park near you? Tell us in the comments!
About the author: Amy Burkert founded GoPetFriendly.com, a pet travel website and blog, and travels full time with her husband and dogs. Follow them on the Ultimate Pet Friendly Road Trip — an epic tour of the most pet-friendly attractions in the United States.