Not sure what to get the dog devotee in your life? Check out these unique gifts for dog lovers:
The 10 Holiday Gifts for Dog Lovers
Breed enthusiasts will love the AKC's The New Complete Dog Book, 22nd Edition. This ultimate dog breed resource has all the updated profiles, including recently recognized breeds and changes in breed classifications. There's also over 800 photos, a glossary of canine terms, histories, pet attributes, plus lots more. Warning: This 900-pages-plus book will not
fit in a stocking! $49.99. CompanionHouse Books; foxchapelpublishing.com.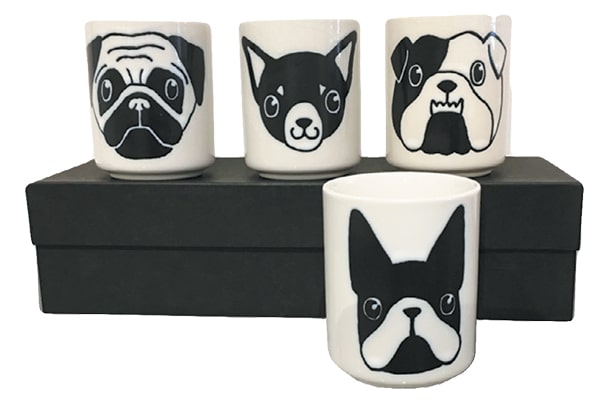 Looking for some houseware glamour to make a dog lover stammer? Who wouldn't want to start a holiday morning with a cup of tea or coffee in these adorable dog face mugs? Comes in a set of four. $40. Sylvester & Co.; sylvesterandco.com
Photographer Andrew Grant has taken over a thousand shelter dog photos, and now you can see 360 of his best in Rover: Wagmore Edition. This beautiful four-color, hard-cover coffee table book makes a great present for those passionate about rescue. A portion of the proceeds goes toward dog rescue. Check out the latest on Andrew's ongoing shelter dog photo project at roverworks.org. $40. Firefly Books, Ltd; fireflybooks.com.
The K9 Sport Sack is the ideal gift for the dog lover and pup who run around together. Created out of water-resistant, lightweight material, it can carry dogs up to 23 inches long and 30 pounds. Comes in a variety of colors and sizes. $69.95. K9 Sport Sack; k9sportsack.com.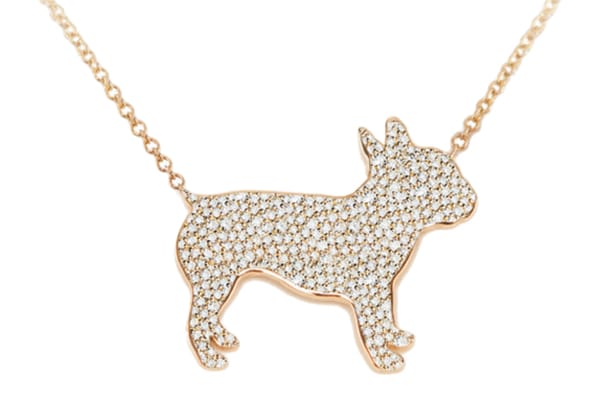 They sure will when they open this gorgeous goodie! Celebrity stylist Carrie Cramer created hand-crafted necklaces sure to make your favorite pet parent sit up and beg. You'll have many K9 custom silhouettes to choose from, made of sterling silver or plated yellow gold, solid yellow gold/solid white gold/solid rose gold with a diamond collar or with all-over Pavé. $195 to $2,500. Carrie Cramer Fine Jewelry; carriecramer.com.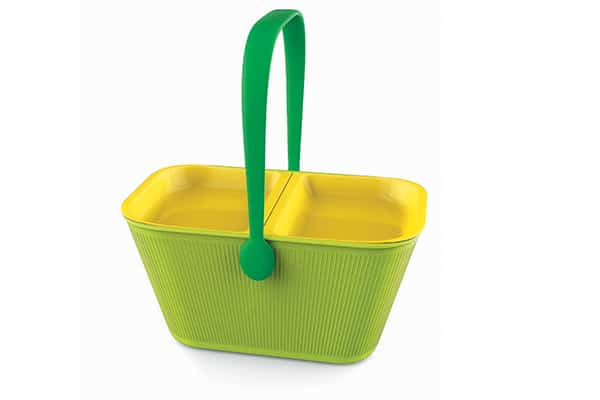 For dogs and their people on the go, the Petnic makes a perfect present under the tree. This smart and handy organizer holds food, water, toys, treats — anything your dog may need for fun on the run. Comes in three modern colors: green, gray and pomegranate. $90. Alessi; alessi.com.
Snowday is the just-right stocking stuffer for pup parents who love coffee. Blended 100-percent Fair Trade organic beans from Sumatra, Nicaragua, Papua New Guinea and Colombia, it's a dark roast fan's dream. Available in whole bean options 12 or 6 ounces, ground in 12 ounces. Dog loving Grounds and Hounds Coffee Co. donates 20 percent of proceeds to a no-kill rescue partner closest to you. $9. Grounds and Hounds Coffee Co.; groundsandhoundscoffee.com.
8. French Bullevard's Le Dandy
Dazzle your favorite pup parent with Le Dandy for his/her posh pooch. So classy with its high polished gold chain topped with a handmade soft suede bow. It makes a seasonal statement that won't be soon forgotten. $70. French Bullevard; frenchbullevard.com.
No matter where your pet is or what he is doing, the Paby will give you real-time, highly accurate tracking information. Just the right gift for pet parents who like to be in the know, this wireless smart pet tracker monitors a pet's location and activity, equipped with a combination of advanced 3G GPS, LBS and Wi-Fi technologies. Follow a pet's steps, calories burned, sleep pattern and intensity of playtime. They'll definitely know if their precious pup is having a holly, jolly holiday. $79.99. Paby; paby.com.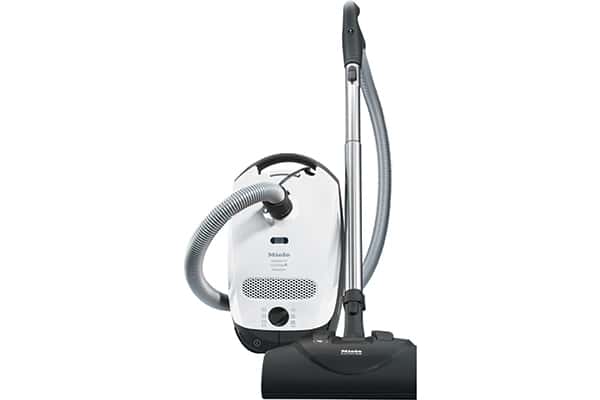 "All I want for Christmas… Is a really clean home," say all pet parents. Give the gift that keeps on giving — Miele's Classic C1 Cat & Dog vacuum. It offers specialized features to clean floors and upholstery, plus keep contaminants from re-entering the air. Loose hairs and particles don't escape its 29.5 feet cleaning radius or the dusting brush, upholstery tool and crevice nozzle accessories. The Miele AirClean System keeps 99.9 percent of fine dust filtered during bag disposal. $599. Miele; mieleusa.com.
Read more about the holidays and dogs on Dogster.com:
Editor's note: This article appeared in Dogster magazine. Have you seen the new Dogster print magazine in stores? Or in the waiting room of your vet's office? Subscribe now to get Dogster magazine delivered straight to you!
---
Featured Image Credit: Carrie Cramer dog necklace.