Editor's note: Have you seen the Dogster print magazine in stores? Or in the waiting room of your vet's office? This article appeared in our February-March issue. Subscribe to Dogster and get the bimonthly magazine delivered to your home.
Do you and your dog participate in sports like agility, obedience, dock diving, herding, or any of the other fun canine activities out there? The National Canine Cancer Foundation is excited to share T-shirt designs that let you show off your love for dog sports as well as your support for the National Canine Cancer Foundation.
There's a T-shirt for just about every dog sport. And if you participate in more than one, check out the elements design, which lets you create your own dog periodic table with the dog elements.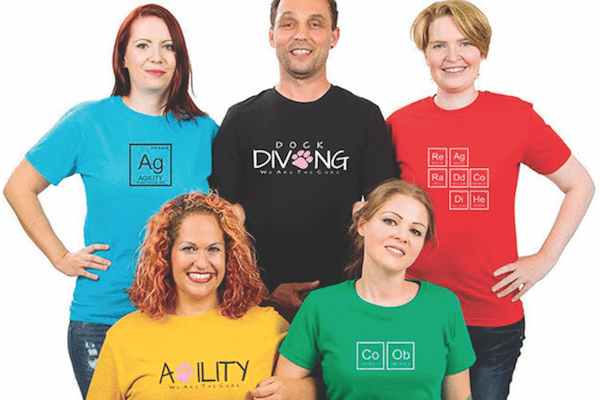 For more information, visit wearethecure.org