Where other cities, such as Sochi during the Olympics, have tried to deal with stray dogs on their streets through mass extermination, New Delhi has come up with a more constructive solution: Put them to work. City authorities recently announced that they would be recruiting trainers to turn the dogs into part of the city's security force.
"If these dogs are going to roam the NDMC (New Delhi Municipal Corp) area, they might as well work," Municipal Council Chairman Jalaj Shrivastava told The Hindu newspaper. "This initiative is meant to address two issues: Take the strays off the streets, thereby tackling the dog menace, and make the city safer for residents."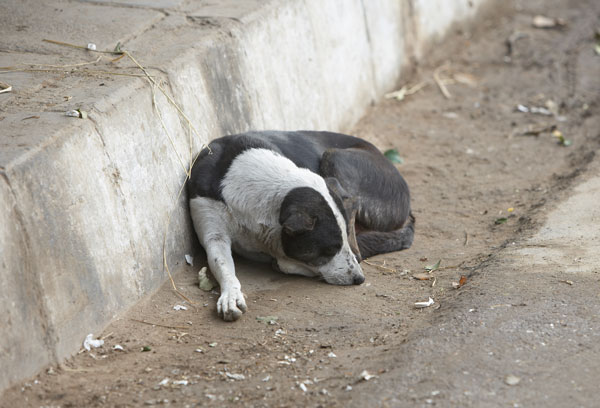 No one knows exactly how many stray dogs live on the streets of New Delhi, but a 2009 survey counted 260,000. The human population of New Delhi is around 22 million, making it the second most populated city in the world.
Considering that few of the dogs are spayed or neutered, it's almost certain that the canine population has increased since the survey. Unlike the situation faced by Sochi's dogs earlier this year, the strays in New Delhi face no risk of mass extermination programs; a law passed in 2001 protects them from being killed.
About 40 trainers have already been hired; the city says that ultimately, it could have as many as 700.
Animal rights activists are excited about the plan, which will provide vaccination and food for the dogs, who now survive on scraps found in the street and given to them by people. Radha Unnikrishnan, an animal rights activist, told the Hindustan Times, "This will engage the street dogs with society and also benefit people."
One of the major problems that the stray dogs present is that although many are friendly to humans, many others aren't, and dog bites have become a huge problem throughout India. According to the World Health Organization, about 20,000 people die of rabies in India every year — about 36 percent of the global total. We hope that as more dogs are trained and brought into the system, that number will decline.
Via Al Jazeera
Learn more about dogs with Dogster: