"A Pomeranian and a Husky walked into a bar…" So goes the origin story of Norman, a Pomsky pup who announced himself as an upcoming canine celebrity on the social media scene earlier this year. With Norm's star continuing to rise, let's honor him with a formal introduction.
Get to Know Norman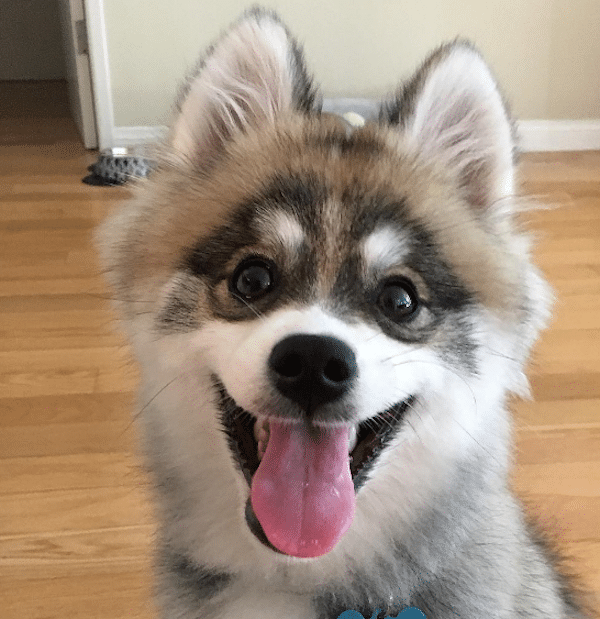 Norman is a 5-month-old pup who was born of Husky and Pomeranian parentage. Since posting his pictures online, this confident pooch has clocked up over 40,000 followers and even been invited to appear at the Teen Choice Awards.
Out and about
Norman lives in Los Angeles. When hanging out with his humans, our furry friend enjoys shopping for chew toys and treats, going for swimming sessions, taking naps during car rides, and the very distinguished snack tactic of licking peanut butter from a spoon.
What's in a name?
Alas, Norman wasn't actually named after legendary sitcom barfly Norm Peterson from Cheers, but in honor of one of his human's grandfathers. He's also picked up a slew of nicknames that include Normy, Normando, Stormin' Norman, and Garbanzo Bean. Don't overthink that last one.
Please tell me it's not Monday, right?
Let the record show that Norman is definitely not a fan of Mondays. Not at all. In any way, shape of form. No sir. As he quipped to this photo, "What do you mean tomorrow's Monday? Nooo!"
Norman's a Snow Patrol fan
Sifting through the captions to Norman's Instagram photos, it transpires that he's a fan of the Scottish rockers Snow Patrol's music. While sporting his best plaid shirt, Norman was overheard to bark through the lyrics to the band's "Chasing Cars" hit: "If I lay here, if I just lay here/ Would you lie with me and just forget the world?" That's deep, Norman, awfully deep.
Norman's academic side
Despite wooing fans with his cute face, Norman recently decided to try and make himself appear a little more serious and studious by donning a pair of oversized blue-rimmed glasses. Unfortunately, our academic-looking pal got a little self-conscious about his new image. As he told his fans, "Be honest, do these glasses make my head look small?"
Walking the exclusive pink carpet
As mentioned at the top, Norman was recently invited to appear as part of the Teen Choice Awards festivities. "My first red — well, pink — carpet event!" he was heard to joke.
A lowdown pup
Norman is a committed rugrat. If an item happens to find its way to the floor, he's duty bound to play with it. As he explained of this little incident with some of his human's shoes, "Anything on the floor is fair game, right mom?"
Follow along with Norman's adventures over at his Instagram and Facebook pages.