The Collie of Lassie Come Home fame may be the most recognized book (and film) dog star. But these five breeds have a prominent place in literature too: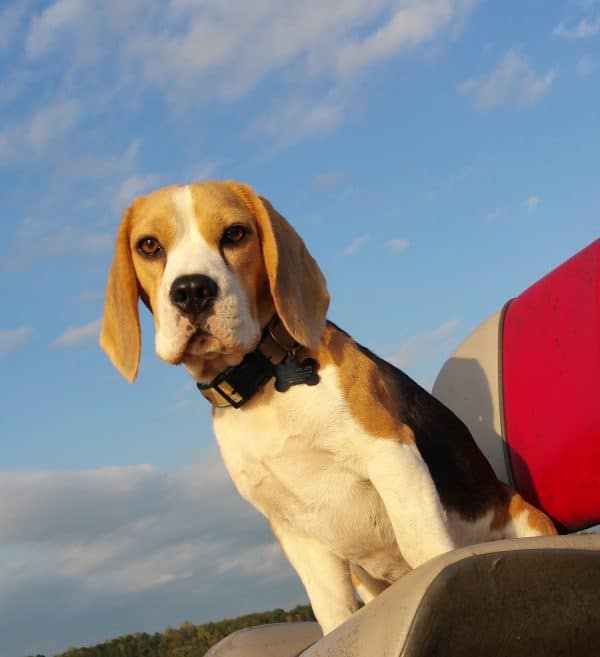 Yes we adore the Beagle celebrity of Snoopy in Charles Schulz' Peanuts, but we're also proud to star in Phyllis Reynolds Naylor's (1991) Shiloh. The adventure features 11-year-old Marty discovering Shiloh, a sweet Beagle mistreated by his owner. Marty sets out to rescue Shiloh with his love and care. Marty may be the hero, but Shiloh's faithfulness and resourcefulness exemplifies our breed's temperament. We're one of mankind's paramount hunting and companion breeds. Although especially popular (and thus well-known) with 18th century British hunters, we trace our ancestry back to ancient hounds. We're distinguished for successfully chasing down rabbits and other prey. Our keen sense of smell makes us outstanding tracking dogs. You'll notice in the story that Shiloh tracks Marty down after they separate. Well done, Shiloh!

Maybe you know the song Cruella de Vil from Disney's 101 Dalmatians by heart, but did you know we were literary stars before we were movie stars? Dodie Smith wrote The Hundred and One Dalmatians in 1956, and named the book's male lead, Pongo, after her own Dalmatian. Considering our history, it's no wonder we were given a gallant role in books. We were developed many centuries ago for extraordinary athleticism and adaptability. We're renowned for guard duty on the Dalmatia border, escorting horse-drawn coaches (we're naturals around horses), and accompanying fire equipment. And if you remember the plot of The Hundred and One Dalmatians, you'll remember that while we love our people, we did our own rescuing: Pongo and Perdita had the right stuff to free all the puppies. Take that, Cruella!
The most popular dog breed in the world, we Labs perform search and rescue, lead the sight-impaired, detect explosives, and hunt with dedication. Our forefathers worked with Newfoundland fisherman, and were further advanced for hunting and retrieving by the British. The most famous of us all, however, may be the wild yet loving, destructive yet delightful Labrador Marley, as described by John Grogan (2005) in Marley & Me: Life and Love with the World's Worst Dog. According to Grogan, Marley crashed through life with joy. We Labs are happy to celebrate Marley's fame, even if he does damper our trainability reputation. Besides, the greatest gift Marley offered Grogan was his unqualified love. That's a reputation we're proud to embrace.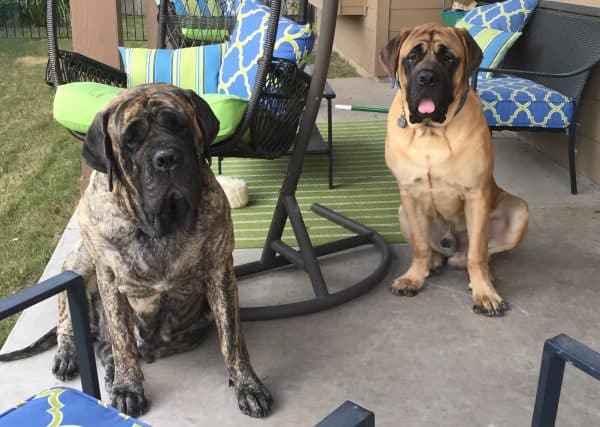 Agreeable and relaxed, I'm an ancient breed associated with Babylonians, Marco Polo, and Hannibal. Developed to guard and fight beside soldiers, we were bred to be imposing. Today, however, we're mainly laid back companions who yet will bark when danger threatens. Now let me introduce you to the literary Mastiff, Mudge. Henry and Mudge is a series of American books (beginning in 1987) written for children by Cynthia Rylant. Like me, Mudge is fond of naps, food, and most importantly, his family. At close to 200 pounds, Mudge is huge; so is his heart. Like any good Mastiff, Mudge is affectionate, dependable, and not too boisterous. He's patient and tolerant with Henry and the other children and animals who come in and out of the story line. Mudge's size as well as his drool add some great comedy. We're the ideal breed for a children's story series!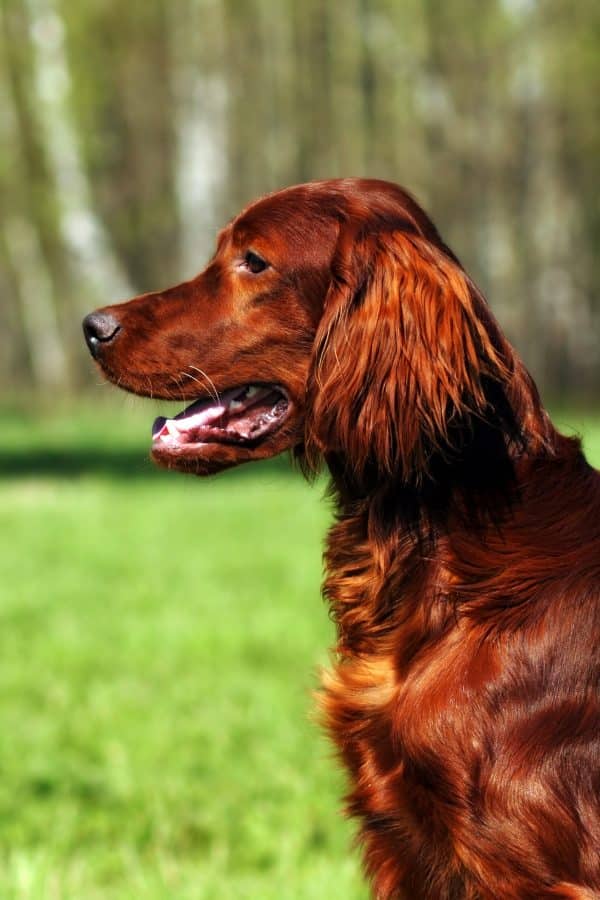 Big Red was written by Jim Kjelgaard in 1945, and features a glamorous Irish Setter turned amazing outdoor adventurer. Young Danny and Big Red find escapades galore. In the climatic ending, they chase down a bear. Now bear hunting may be a stretch, but we certainly were developed as magnificent hunting dogs in Ireland. Our breed story includes our legendary athleticism, brilliant red coat beauty, and celebrated adventurous personality. And yes, Big Red evidenced all three of these traits. Now as with many great stories, the book went on to become a movie. What do you say we grab a snack and have a rollicking good time watching it?
Top photo: Dalmatian courtesy Toni Linstedt Dalmatian Club of America
Homepage photo: Mastiff courtesy Giselle Nevada