Students at Valley Christian High School in San Jose, California, were greeted by Ranger and Sparks, two Golden Retrievers, at the beginning of the school year. But the dogs weren't there to play — they were at work. These canines have been specially trained to sniff out drugs and illegal substances by a nonprofit organization called Wonder Woofs, according to an article in the San Jose Mercury News. The high school has a zero-tolerance policy on substance abuse, and the school's director of security, Joel Gonzalez, brought the dogs on campus to search for drugs.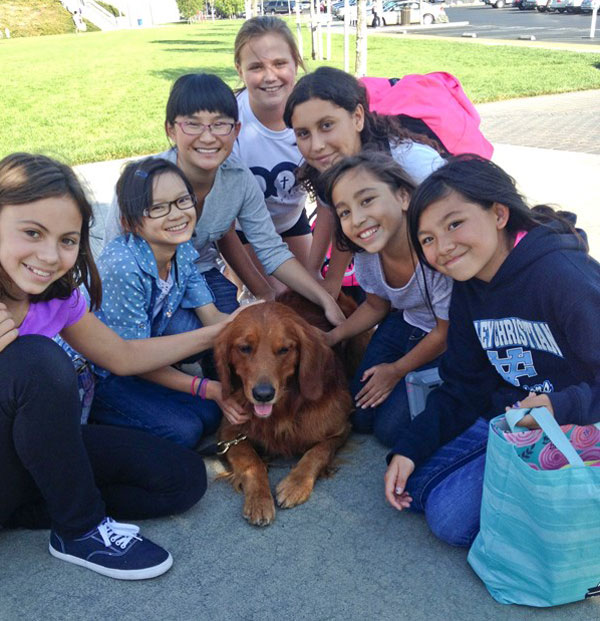 "We're not sniffing students," he said. "We're using them to sniff around places like lockers, hallways, and the parking lot."
School administrators don't believe that the school's drug problems are any worse than other high schools, but they say the dogs act as a smart deterrent.
Valley Christian is not the only high school to allow drug-sniffing canines on campus. School administrators across the country are embracing this trend. In Green Township, Ohio (a Cincinnati suburb), school officials at Oak Hill High School have enlisted dogs from American Success Dog Training to sniff out drugs as well as weapons.
WCPO-TV reports that Atticus, a 60-pound Dutch Shepherd, has been walking the school's halls with security personnel in search of illegal substances and weapons. District superintendent Todd Yohey said the reaction from parents has been positive.
"I've received a lot of comments and there have been a great many social media posts about Atticus," he said. "There were two questions about what we'd do about students who are afraid of dogs, but they didn't realize Atticus would be on a leash with handlers."
When Atticus comes across an illegal substance, he sits down and stays at the location. He doesn't take commands from anyone except his handlers. At night, Atticus goes home with the school's principal.
Meanwhile, in Santa Barbara, California, school district officials recently voted to renew the contract for another year with Interquest Detection Canines. As reported in an article by Noozhawk.com, district officials had some reservations about the drug-sniffing canine program but gave the program another year. There are questions as to whether the practice of sniffing students' belongings violates the Fourth Amendment of the U.S. Constitution, as well as questions of how effective the $13,500 annual program has been. Controlled-substance violations were at a 10-year low last year, but this trend has been declining for the past three years.