---
"Really, he's a purebred." He may not look like it, but the Border Terrier is an old breed with fairly lofty roots compared to other terriers. Although not very well known in America, he's a popular dog in Britain. He's also one of the most amiable of terriers around other dogs. And pretty trainable as well!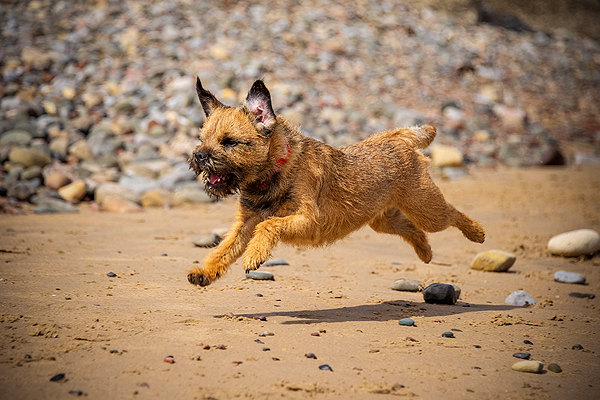 More interesting things about the Border Terrier:
The Border Terrier originated on the border of Scotland and England, but actually gets its name from the Border Hunt, a prominent breeder in the late 19th century.
His job was to run with the foxhounds until the fox went to ground, and then to follow after the fox and bolt him out.
The Border is the smallest of the long-legged terriers, and was bred to run fast enough to keep up with horses or foxhounds yet be small enough to follow a fox into the ground.
Because it was bred to run with hounds, the Border is amiable with other dogs, unlike some of the feistier terriers who hunt on their own.
The breed is known for its otter-shaped head.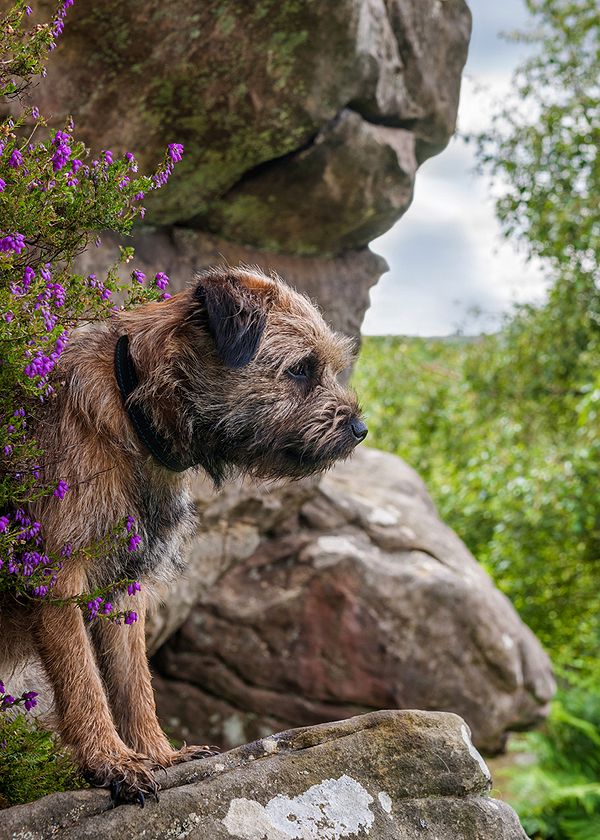 He may be confused with the Cairn Terrier, but the Cairn is shorter and stockier and has erect ears. He may also be confused with the Lakeland, Welsh or Irish Terriers, but those are taller, have much longer heads and more coat, especially on the legs.
Border Terriers are the most successful breed in earth dog trials. They are also one of the most successful terrier breeds in agility trials.
The Border Terrier's wire coat must be plucked to keep him from looking scraggly.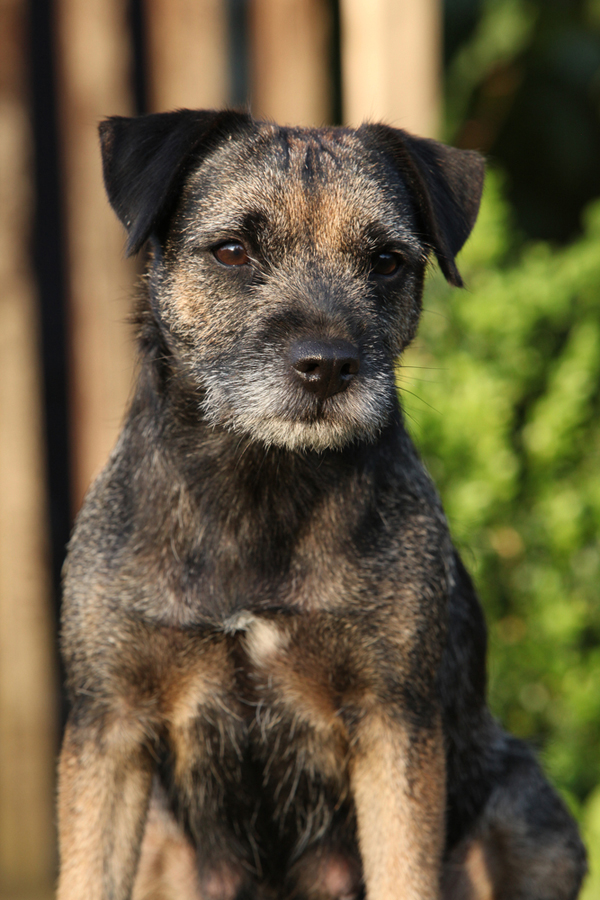 Border Terriers have appeared in the films There's Something About Mary, Anchorman: The Legend of Ron Burgundy, Good Boy! and Return to Oz; and in the TV series It's Always Sunny in Philadelphia. They often play the role of a mutt in movies.
Owney, the famous post office dog who traveled the world in the late 1800s, looks a lot like a Border Terrier, although he was probably a mixed breed.
Owners include Elton John, Clay Aiken, James Herriot, Eva Green, tennis star Andy Murray and comedian David Walliams. Even the chair of Britain's Kennel Club owns 12!
In 2012 Britain's Country Life magazine sported a picture of a Border Terrier on its cover, proclaiming it as the near-perfect breed.
No Border Terrier has yet won the Terrier Group (or Best in Show) at the Westminster dog show.
The Border Terrier is the 81st most popular AKC breed, up from 84th a decade ago.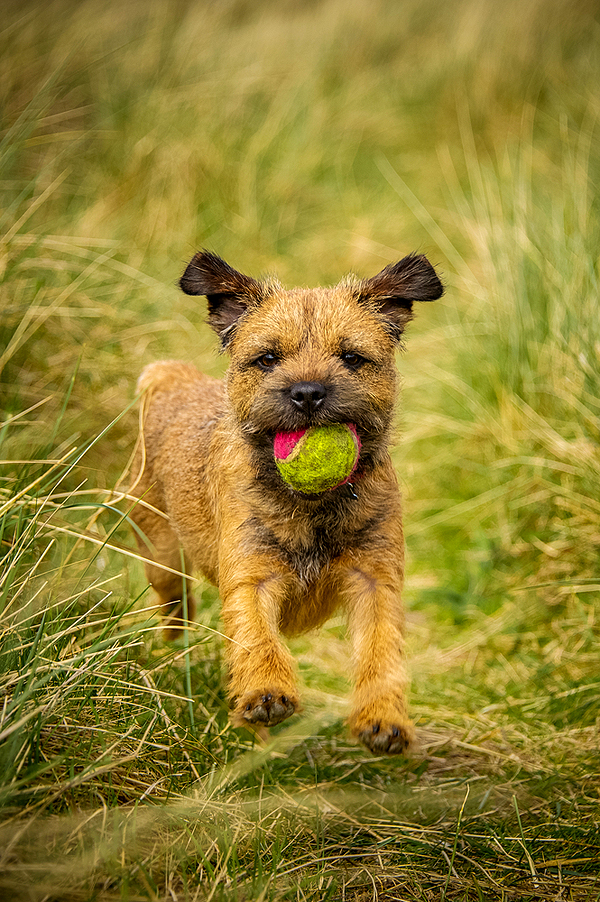 Need more Border Terrier cuteness? See photos of Dogsters in the Community Photo Galleries for this breed.
Interested in other breed profiles? Find dozens of them here.
Do you own a Border Terrier? Have you spent time with one? Let's hear what you think about this fascinating breed in the comments! And if you have a favorite breed you'd like us to write about, let us know that, too!
Learn more about dogs with Dogster:
About the author: Caroline Coile is the author of 34 dog books, including the top-selling Barron's Encyclopedia of Dog Breeds. She has written for various publications and is currently a columnist for AKC Family Dog. She shares her home with three naughty Salukis and one Jack Russell Terrier.