It's Oscars season and every year someone is left out in the cold of entertainment's most prestigious awards ceremony. Forrest Gump edged out a win for Best Picture over Shawshank Redemption, and can you believe Alfred Hitchcock never even won anything for directing? Sure, there are some incredible oversights, but none more polarizing than completely leaving out the category of Best Pup Performance altogether. The "Academy" has been snubbing dog actors for decades, so this list of the unsung heroes of Hollywood and the movie characters they played is long overdue.
"Oh my" is right! It's incredible to think that this Cairn Terrier was never acknowledged for any of his work. He's arguably the most recognizable animal performer of all time, with several movie credits to his name. Amazingly, he did it all after overcoming extreme shyness as a young pup.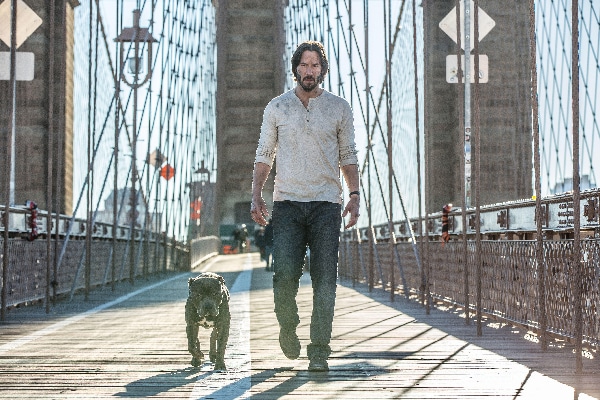 If you saw the original John Wick, you know what resulted in 120 minutes of Keanu Reeves butt-kicking. The sequel sees a much different fate for the super-assin's nameless pup. There's still a whole bunch of Keanu butt-kicking in this movie, but this time the blue Pit Bull is by his side to enjoy the show.
3. Old Blue from Air Bud (Buddy)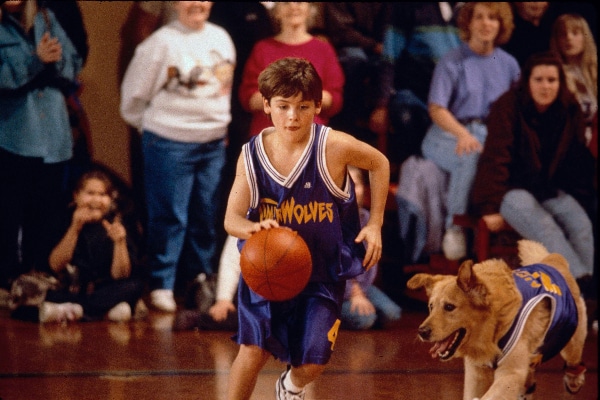 This double threat athlete/actor is most well-known for swishing mid-range jumpers in the Air Bud series, but he also brought his basketball talents to America's Funniest Home Videos and David Letterman's Stupid Pet Tricks. Buddy even made a cameo as Comet from Full House where — behind conflict resolution music — you can really see the full scope of this cross-bred Golden Retriever's range as a dramatic performer.
When you costar alongside an actual Oscar winner in a buddy cop flick, it pretty much means you're an A-list dog actor. Beasley might not have been as big of a star as Tom Hanks, but the Dogue de Bordeaux is by far the biggest boy on this list.
Rattler stands out from this star-studded cast consisting of Shadow the Golden Retriever (Ben) and Sassy the Himalayan (Tiki). It could be because he's voiced by Michael J. Fox, but we're not exactly sure why this American Bulldog is our favorite character from Homeward Bound. Let us know in the comments if you disagree.
6. Marley from Marley & Me (Clyde)
If you didn't cry during Marley & Me, then you must have fallen asleep. Clyde the yellow Lab delivers one of the most tear-jerking performances of any movie, human or dog. Not even the comedy stylings of Owen Wilson or the grace of Jennifer Anniston can keep you from turning on the waterworks at the end of this flick.
Enzo was a second-generation dog actor whose father Moose played Eddie on the hit show Frasier. This Parson Russell Terrier was actually bred specifically to take over for his dad after it became clear that Kelsey Grammer and company would enjoy a long run. After a few seasons on TV, Enzo landed the leading role of Skip alongside one of the biggest child stars of our time, Frankie Muniz. If that's not Oscar worthy, what is?
Tell us: What dog actors do you think deserve Oscars? Who else should we add to this list?
Thumbnail: Photography by TaraPatta / Shutterstock.
Read more dog news on Dogster.com: