Over the last decade, stories about Black Dog Syndrome have appeared in print, online, and on television with increasing frequency. Black Dog Syndrome is the oft-repeated hypothesis that black dogs spend longer in shelters and are euthanized at a higher rate than dogs of any other coat color.
The most recent spate of essays, articles, and think-pieces dealing with Black Dog Syndrome tends to take one of two forms. Half argue that Black Dog Syndrome is real and that people should make extraordinary effort to adopt black dogs. The rest take issue with the lack of solid, long-term, quantifiable, scientific data on black dogs and adoption practices.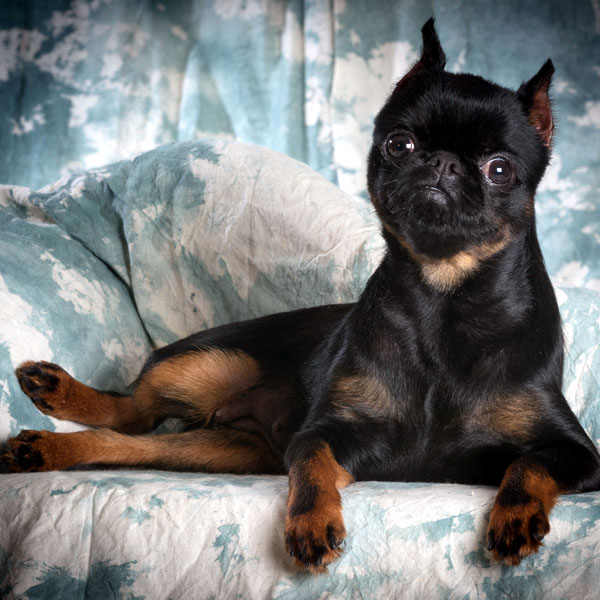 Is Black Dog Syndrome real? Does it matter?
The current fashion is to use the limited data available to deny or dismiss Black Dog Syndrome entirely. In this article, we're not simply going to rehash the perceptual factors that underlie Black Dog Syndrome, nor will we call the validity of the studies into question. Both the mythos of Black Dog Syndrome and the inconsistent data point towards real, substantive, and actionable phenomena. What can the growing surfeit of essays tell us about improving quality of life for all shelter and rescue dogs?
Prejudices toward "mean" or "dangerous" dog breeds
Black Dog Syndrome does not exist in isolation, and it is easy to see how other misperceptions and errors only fuel and reinforce the underlying ideas. One oft-repeated justification for Black Dog Syndrome links the color of a black dog's coat to specific medium and large dog breeds. Read any article about Black Dog Syndrome, and you'll almost invariably see that certain dog breeds are namechecked, including the Doberman Pinscher, German Shepherd, Black Labrador Retriever, and Pit Bull Terrier.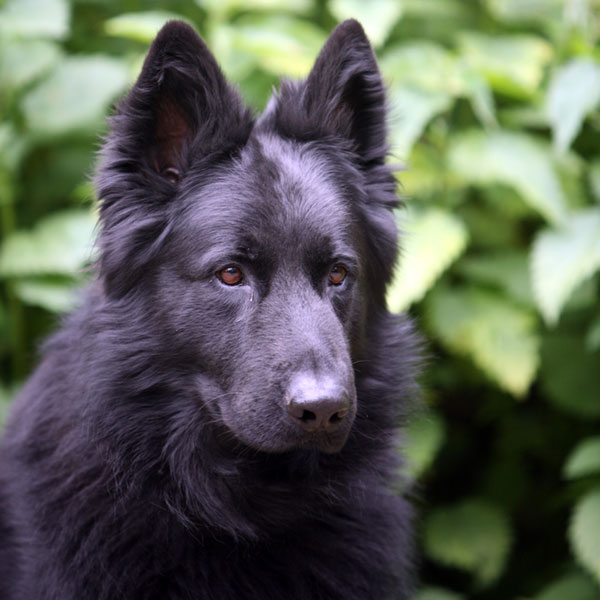 Which kinds of dogs appear most frequently in lists of the meanest and the most dangerous dog breeds? If you said Dobermans, German Shepherds, and Pit Bulls, you'd be correct. That the first two tend to have dominant black coat coloration is no coincidence. No dog is inherently dangerous or mean.
Preconceived notions and prevailing prejudices against certain dog breeds means that they are disproportionately affected in public perception. Stories in the media about these dog breeds tend to focus overwhelmingly on dogs that have been abused, mistreated, or neglected. This tendency only reinforces negative stereotypes against both the breeds and the color.
Black dogs aren't photogenic, or are difficult to photograph
This is one of the strangest and weakest arguments for Black Dog Syndrome in an age when high-res digital photography is as accessible as the smartphone in your pocket. Essays on Black Dog Syndrome cite the complaints of shelter workers that black dogs don't photograph well for display on adoption websites. They also note that shelter patrons have more difficulty seeing black dogs than dogs of any other coat color.
The takeaway is not that people cannot see black dogs, nor that they present a sinister appearance. It may be a weak argument for Black Dog Syndrome, but its repetition may point us toward a more troubling reality: that shelters and rescues are poorly lit. Humans get seasonal affective disorder when the days grow shorter. Might the perception of shelter animals — black dogs or not — be related?
With as many crowdfunding platforms as there are now, the recurrent theme of invisibility surrounding Black Dog Syndrome should encourage us to add brighter lighting and artificial sun lamps to the wishlists of shelters and rescues. Yes, additional lighting costs money, but if a dude can raise $50,000 to make potato salad, surely committed animal lovers can find ways to fund better lighting for their local shelter? A scheme of this nature would benefit all of a shelter's temporary inhabitants, including black dogs.
Black dogs are euthanized at a higher rate
Certainly the most troubling assertion about Black Dog Syndrome is that black dogs are put to death at a higher rate than other dogs. Length of stay is a factor for black dogs at venues that euthanize. Encouraging people to adopt black dogs is one strategy, with organizations holding events that put black dogs in the public eye. There's a non-profit collective right here in my home state of North Carolina that sponsors any number of such events.
Stories on Black Dog Syndrome focus on the disproportionate number of black dogs that are euthanized, but they are not the only victims. The larger issue is surely overpopulation of shelters and rescues generally. One way to address the perceived inequity facing black dogs on the canine equivalent of death row is to continue to insist upon timely and responsible pet sterilization.
We cannot overstress, nor be too vocal about the vital importance of spaying and neutering all dogs at the earliest and safest opportunity. The problem is not black dogs, specifically, but that there are too many stray and homeless dogs than there are available homes.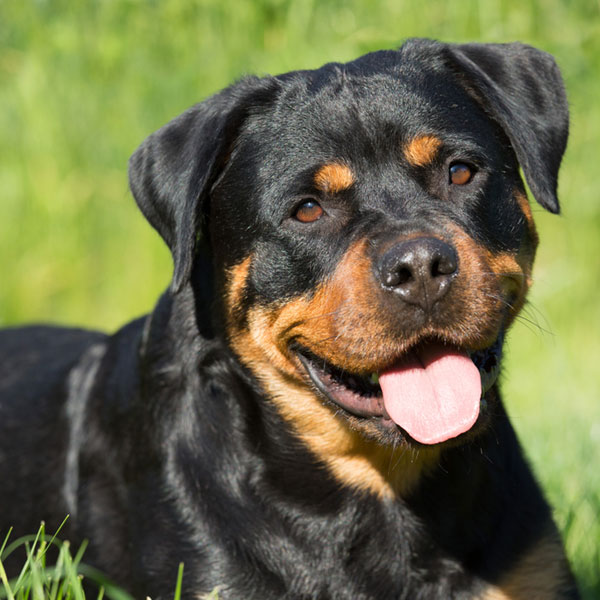 Black Dog Syndrome must inspire action, not debate
Whether Black Dog Syndrome is real is ultimately irrelevant. What is both significant and important is that shelters and rescues are receiving much needed attention. These organizations and others exist through the extraordinary efforts of staff and volunteers. Their perception of Black Dog Syndrome echoes their despair that so many pets are in desperate need of homes.
If someone heads to a shelter or rescue with the express intention of adopting a black dog and ends up adopting a yellow dog, the net result is not the confirmation of a bias against black dogs, but the adoption and rehoming of a dog, full stop. One thing that is universally true of articles on Black Dog Syndrome is that comment sections explode with stories, photos, and fond memories from owners of black dogs. Let this continue! Tell us why you love your black dogs!
Learn more about dogs with Dogster: