If you've ever tried needle felting, you know that it takes a lot of patience and precision, especially to conjure up something resembling an animal rather than a misshapen blob of matted wool. In Cindy Thompson's case, she specializes in creating dogs who look uncannily like their real life inspirations.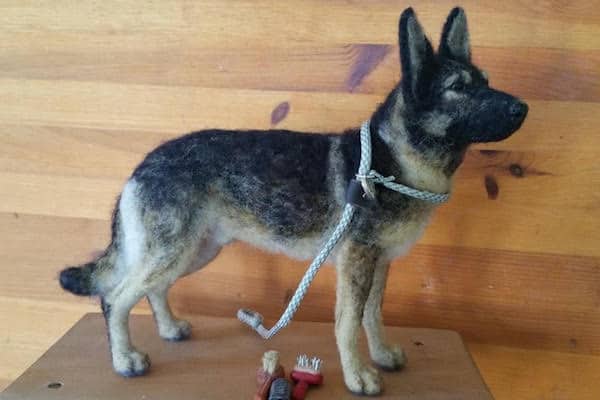 Completely self-taught, Cindy takes commissions through her Etsy page. Before you head there, let's check out some of her needle felted canines.
[brightcove videoID=5467451901001 playerID=HJNwsLuMW height=400 width=700]
Check out more of Cindy's work at Facebook.