As a dog sitter, I spend a lot of time with my furry friends. Some of this time is spent picking up poop and begging them to stop peeing on each other or their leashes. Most of the time, though, is spent giggling at how cute they all are.
One of the things I like to do for their families is to take pictures … lots of pictures. Because of this, I've become an expert doggie photographer with a cell phone. I almost exclusively use my iPhone, but these tips will help you improve pics taken with any device.
The 8 Tips for Taking Pictures of Dogs With a Cell Phone
1. Watch the light
Stormy skies are the best! If I see clouds, I head to the dog park for a photo shoot. Some of the most dramatic pictures I've taken were on cloudy or even rainy days.
2. Crave color
There is nothing I like more than fun colors in a photo. I search for it and plop the pups right in front.
3. Get down low
Take photos at eye level with your dogs. Unless you're shooting Clifford the Big Red Dog, that means getting down low — sometimes really low. This is one of the reasons why I'm always dirty after an outing with the pups. I've been on my knees, belly, and back with my cell phone camera pointed in their direction.
All that work can get exhausting, though, and I've been known to just hold my camera low and shoot away. Yes, many of these pictures end up not even including a dog, but if you have room on your phone these shots can sometimes lead to gold.
4. Let dogs be dogs
Some dogs are great posers and will happily sit pretty. Others won't. Use the "stay" sign (hand up in stop position) — it works better than you would expect. Other than that, you don't have much control over what your pups will do. And that's OK. Unlike us, a dog doesn't have a "good side" and won't grab the phone out of your hand for a look and then delete the picture.
As weird as it sounds, most dogs won't look into your camera. The best way around this is to hold a treat near the phone. If you don't have treats, you can sing, make high-pitched clicky sounds, throw wild hand gestures, toss a rock over your shoulder to make noise behind you, or anything else to get them to look. You may feel a little silly, but the end result will be worth it.
If these tricks don't work, move to where they are looking instead of trying to direct their gaze toward you. I often follow a person walking by since I know the dogs will be checking the stranger out.
5. Get artsy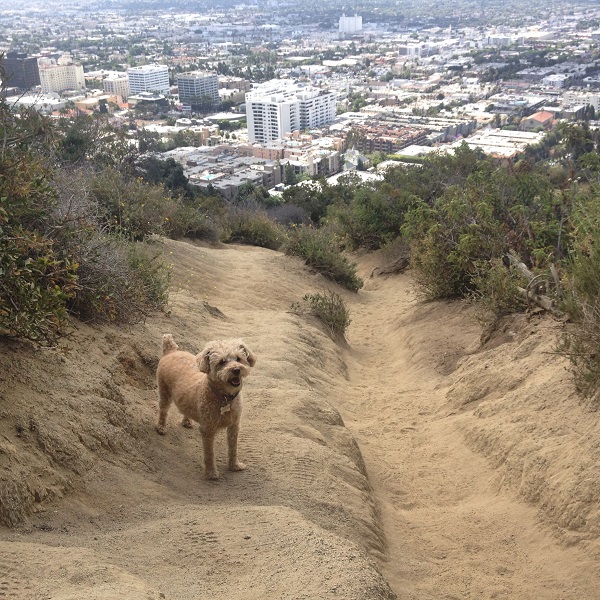 Draw an imaginary tic-tac-toe grid in your lens (many phone cameras offer this as an option so you don't have to imagine) and stick your subject off-center in one of the places the lines would cross. Centered straight on is fun, but try off-centered shots if trying to incorporate a background.
6. Embrace the selfie
I think seflies get a bad rap. If you take one, people look at you like you're an arrogant freak. I love selfies. I'm alone 90 percent of my day (and when I say alone I mean with dogs). If I didn't take selfies, there would be no pictorial proof that I'm alive. My tip is to fill the frame as much as possible. I also hug the dog posing with me — it's the easiest way to control where her head is facing!
7. Keep shooting
The real trick to taking good pictures of dogs is to shoot a zillion of them. Just keep snapping. One or two are bound to be decent. I often crouch down and call the dogs to me, holding the camera button down the entire time as they head my way.
If you're using an iPhone (5S or 6), the volume control will snap pictures when in "burst mode." It takes 10 frames per second! From there, you make a flip book and choose keepers of the series. Find the method that works best to capture action!
8. Embrace the filter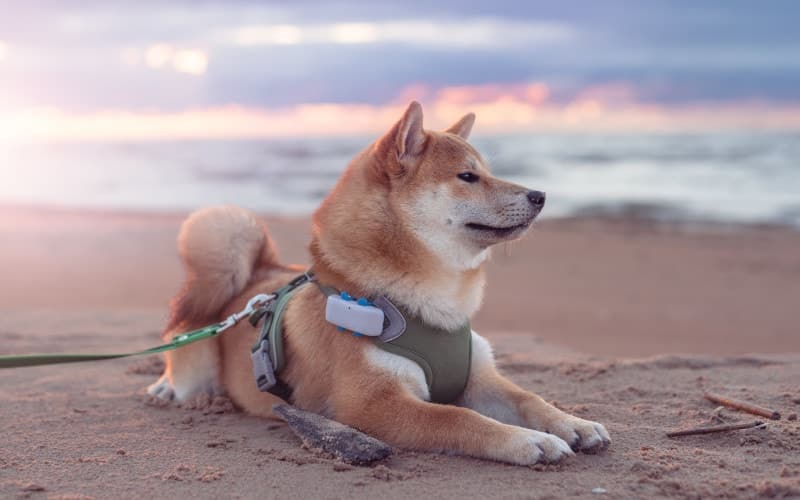 A good photo app can make a previously unusable picture beautiful, and it can make a beautiful picture gorgeous.
Here are some of my current favorites:
Instagram — Try just increasing the "LUX" setting (the "sun" option after you upload the photo and edit). This will make colors pop.
Photogene2 –- The "Drama" and "Improve Dark Photo" pre-sets are excellent.
Studio –- This app doesn't have great filters, but it does offer amazing photo overlays, such as text and sketches, as well as the ability to "remix" any other member's designs.
Those are my personal tips for taking doggie photos with your cell phone. I hope they help. I'm sure they can also be used for taking pictures of other animals … like small children. Happy snapping!
Read related stories on Dogster:
About the author: Wendy Newell is a former VP of Sales turned Grade A Dog Sitter. After years of stress, she decided to leave the world of "always be closing" to one of tail wags and licks. Wendy's new career keeps her busy hiking, being a dog chauffeur, picking up poop, sacrificing her bed, and with other furry filled activities. Wendy and her dog, Riggins, take their always-changing pack of pups on adventures throughout the Los Angeles area, where they live together in a cozy, happy home. You can learn more about Wendy, Riggins, and their adventures on Facebook and Instagram.