Christmas is coming — which means by now your thoughts have already turned to dressing your usually dignified dog up in a Santa costume. Naturally, the second step of this tradition is sharing the photos of your pooch in a red and white-trimmed outfit to your social media channels of choice.
Here are 10 Santa dogs to inspire your own festive dressing up session.
1. All stood up
This is Huck. He's a Toy Poodle who lives out in Korea. I am reliably informed by the wonders of Google Translate that this photo depicts, "Huck stood up." It's clear that he likes to affect a pensive look while donning his Santa costume.
2. Seasonal beard game strong
This German Shepherd's salt and pepper snout matches lovely with his Santa beard. The fact that he's kept the tag on his outfit means he's not ruling out returning the garb come January. Frugal pooch.
3. The attack of the mini-Santas
This year's trend is dressing dogs up to look like munchkin Saint Nicks. In this case, our friend Darby here is embracing the movement with much enthusiasm — even if it's clearly also going to be this season's most popular new night terror.
4. Frenchie Santa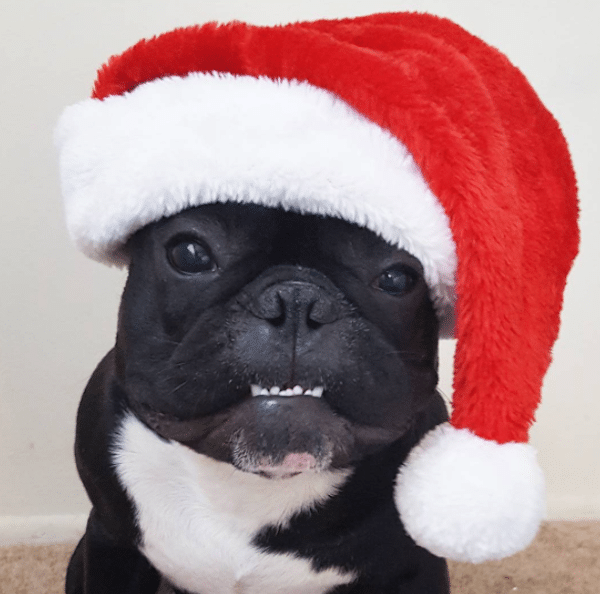 This is Ninja. He's a very famous Internet dog. Today, he's all about becoming the world's foremost Frenchie Santa. It's a a life goal you can tell he's definitely serious about.
5. An awkward encounter
Let's be honest, neither Santa nor this Bichon Frise pup seem to look totally comfortable with the interaction that's going on here. Although there's definitely a lot of festive trimmings on display.
6. Christmas card inspiration
A Chihuahua in a glittering red Santa hat with lots of bokeh popping off for stylistic effect? Yep, this photo's definitely being turned into someone's Christmas card this season.
7. A seasonal sweet tooth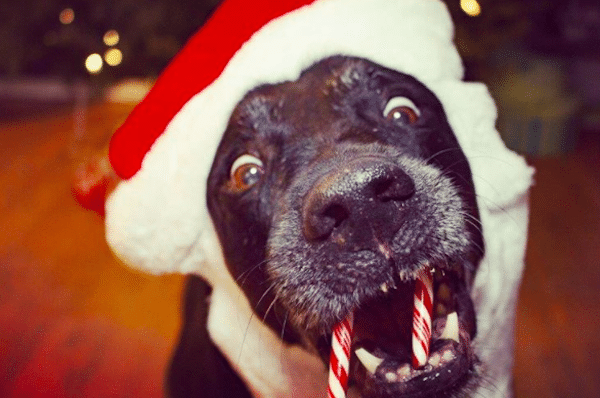 Pro tip: It would be prudent to hide the chocolate-filled advent calendar when this Christmas-obsessed pooch is around.
8. Dexter's deep thoughts
This is Dexter, a rescue who's a self-anointed "superhero dog." When wearing his Santa hat, he likes to contemplate the life journey that he's traveled so far.
9. More beard games!
Here we come to Bonn, a Pomeranian with a beard. Fortunately, the Santa hat pairs perfectly with Bonn's hirsute vibe.
10. Happiness is a Christmas nap
Finally, take inspiration from the way this Siberian Husky pup knows that it's perfectly acceptable to nap your way through the seasonal celebrations.