It can be hard sometimes to tell when our dogs are having a true emergency, but when a dog collapses, it is always serious! Hopefully this won't happen to your canine friend, but it's important to be prepared if your dog suddenly collapses.
If your dog is breathing and responsive
First, don't panic. If your dog is breathing and responsive, carefully move him to your vehicle and head for your nearest emergency veterinary clinic. Call ahead so the emergency staff will be expecting you.
When you arrive, your dog should be immediately triaged. This will include the veterinary staff taking vitals and starting stabilization.This might include an IV catheter and oxygen, depending on the underlying cause.
While this is happening, try to think about anything unusual that might have led to this incident. Was your dog playing in the heat? Were there insects around? Might your dog have been exposed to any toxins? These are questions the veterinarian will ask to try to determine the cause of your dog's illness.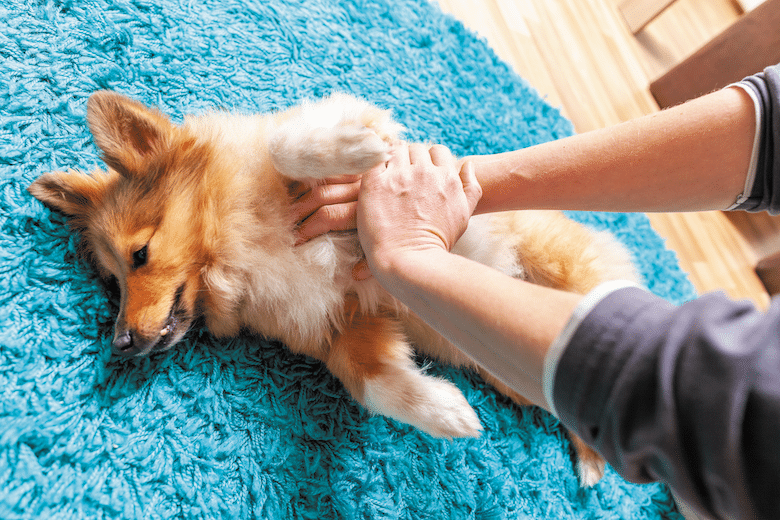 If your dog isn't responsive
If your dog appears unresponsive and apneic (not breathing), begin CPR. Try to alert someone nearby to find assistance. The most important part of CPR is chest compressions.
Place the palm of one hand on the back of the other, position over the heart and begin to press down rhythmically.
The rate should be about 120 beats per minute (about the pace of the song Stayin' Alive by the Bee Gees).
Push so the chest compresses about half of its width.
After 60 compressions, hold your dog's snout closed and give a breath into the nostrils, then resume compressions.
When you are able, get veterinary care immediately.
Causes of dog collapse
There are many possible reasons for a dog to collapse, and they vary by age and breed, as well as the time of year.
1. Heatstroke can occur during hot months secondary to overexertion and dehydration. Dogs pant to cool themselves. Excessive panting is the earliest sign of overheating. Avoiding vigorous exercise and making sure cool water is always available to your canine can help prevent this. Take walks in the early morning and at twilight to avoid the hottest part of the day.
2. Anaphylaxis can happen in dogs, just as in humans. Bees, wasps and other insects are often to blame, even though you may not actually see your dog get stung. Along with collapse, other signs may include vomiting and diarrhea.
3. Syncope is collapse caused by heart disease. This happens suddenly and can last for a few seconds to a minute or more. Afterward, your dog may act as if nothing happened, but a veterinary visit is still essential.
4. Seizures can cause unexpected collapse. This is usually accompanied by other symptoms such as paddling, vocalizing, urination and defecation. The hallmark of a seizure is unconsciousness. During a true seizure, your dog will not respond to stimulus. Recovery afterward can be slow, and your dog's behavior may be very abnormal. This is called the postictal phase.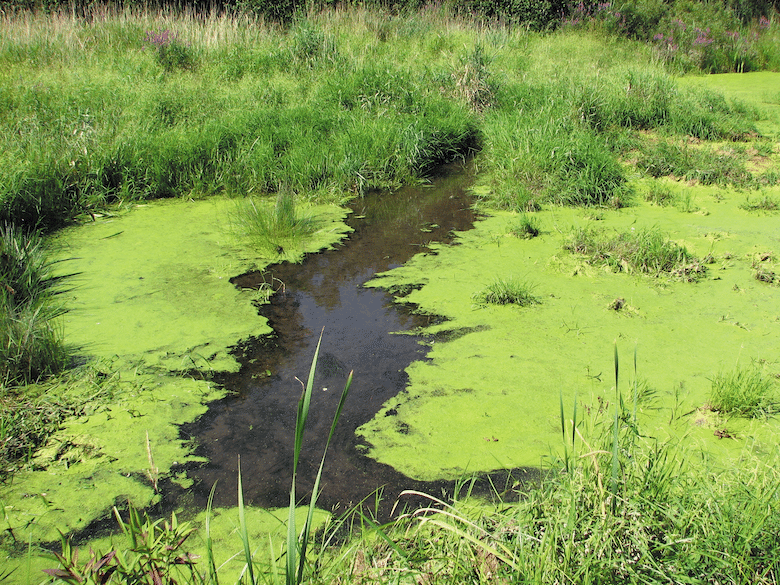 5. Toxins are many. Some that could cause a sudden collapse episode include blue-green algae, found in stagnant water; xylitol, a common sweetener that causes a sudden, dangerous drop in blood sugar; and rat poisons such as bromethalin, a
neurotoxin.
6. Internal hemorrhaging might seem like a strange cause for sudden collapse, but it is all too common. Senior dogs, especially breeds like the Golden Retriever, are prone to developing a silently growing cancer of the heart, liver and spleen. There may be no outward signs until the tumor becomes too large and ruptures. This acute rupture leads to internal bleeding and collapse. The internal bleeding can be within the abdomen or within the sac around the heart (pericardium).
So remember, if your dog collapses, it is always serious and always time to take your pup to the veterinarian, even if he recovers. Note what has happened before your dog collapses, so your veterinarian can determine if one of the six culprits is the cause and start appropriate treatment.