The passing of a cherished pet is something every pet owner dreads, and yet it's something most of us have to face eventually, whether due to terminal illness, serious injury or just old age. When your dog crosses the rainbow bridge, your vet will ask you what you want to do with his body. Usually, you can choose to bury him at home or in a pet cemetery, or to have his remains cremated. But what you might not know is that sometimes a third option is available. Some dog owners, looking to make sense of the worst day of their lives, choose to donate the body of their beloved dog to a veterinary educational program, taking some comfort in the fact that even in death, their dogs can help other pets.
Such programs, which are called educational memorial programs or willed body programs, and are modeled after human cadaver donation programs, are offered at several veterinary universities in the United States. If you live close to a veterinary university, you might consider inquiring about the possibility of donating your dog's body to help train the veterinary students of tomorrow.
Why should you donate your dog's body?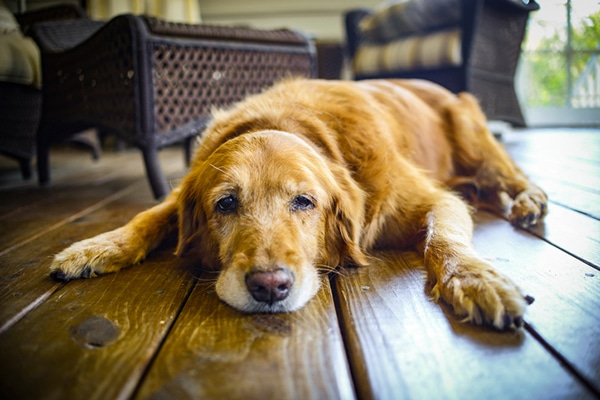 "I think the main reason owners donate their pets to educational memorial programs is that they find comfort in knowing their pet helped train the next generation of animal caregivers, which in turn provides benefits to other pets in the future," says Lili Duda, MBE, VMD, BA, clinical professor of radiation oncology and coordinator of the Educational Memorial Program at University of Pennsylvania, School of Veterinary Medicine.
Similar to the way donated cadavers are used in human medical school, donated pets are used for educational purposes, not for medical research. "There are many lifelike models that veterinary students use to practice skills before they perform them on live animals, but none have the same educational value as donated cadavers," Dr. Duda says. "Donated cadavers offer increased learning opportunities and a more realistic learning experience."
How do you donate your late dog's remains?
Depending on the university you live near, each program might vary somewhat, but typically you must make donation arrangements ahead of time, so this is something to consider before your pet passes on. Some schools allow you to arrange to donate directly to them if your pet is treated at their hospital; others have you work with your veterinarian to arrange a donation. There also might be a limit on how far away you live from the university.
"Each school has its own guidelines and procedures," Dr. Duda explains. "When a pet is euthanized at Penn Vet, donation to the EMP is one of several options offered to the pet owner for disposition of the remains. In general, pets must be current on their rabies vaccinations and not thought to have any zoonotic diseases (infectious diseases that can be transmitted to people)."
Do you still receive your dog's ashes after he is cremated?
Something else to consider is whether you would like to have your pet's ashes returned to you after cremation. When you donate the body, this is sometimes not an option. "Remains donated to the EMP [at Penn Vet] are used for instruction only and are cremated once training is complete; however, it is not possible to return the pet's ashes," Dr. Duda says. "For owners who want this option, individual cremation may be a better choice. For owners who want to know more about their pet's medical condition, an autopsy [called a necropsy in animals] may be a better choice [than body donation]." Some programs, such as the one at Western University College of Veterinary Medicine, Pomona, California, can return cremains for small and medium-sized pets (under 55 pounds).
The following schools offer some type of donation program:
Tell us: What do you think? Would you donate your dog's body to science?
Thumbnail: Photography © gurinaleksandr | iStock.
Read more about dog health on Dogster.com: