On Pet Obesity Awareness Day this Wednesday, the Association for Pet Obesity Prevention hit us with some sobering news: Half of all dogs and cats are overweight or obese, according to its National Pet Obesity Survey. 
Specifically, that's 52.5 percent of dogs and 58.3 percent of cats — 36.7 million and 43.2 million, respectively. 
"Pet obesity remains the leading health threat to our nation's pets." states APOP's founder and lead veterinarian for the survey, Dr. Ernie Ward. "We continue to see an escalation in the number of overweight cats and an explosion in the number of type 2 diabetes cases."
Moreover, many pet owners don't even know when their pets are overweight. 
"In this survey, approximately 45 percent of cat and dog owners assessed their pet as having a normal body weight when the veterinarian assessed the pet to be overweight," said Dr. Joe Bartges of the University of Tennessee's College of Veterinary Medicine.
 
Ward calls the phenomenon of owners not seeing their pets are overweight "the fat gap."
"The disconnect between reality and what a pet parent thinks is obese makes having a conversation with their veterinarian more challenging," he says. "Many pet owners are shocked when their veterinarian informs them their pet needs to lose weight. They just don't see it."
Interestingly, another, more recent study conducted by Banfield Pet Hospital put the number of overweight and obese pets at one in four of all dogs and cats, though that can be put down to the different benchmarks of the two tests.
The hospital received nationwide data on pet health through its 800 animal hospitals spread over 43 states. Among its findings: Obesity rates are skyrocketing.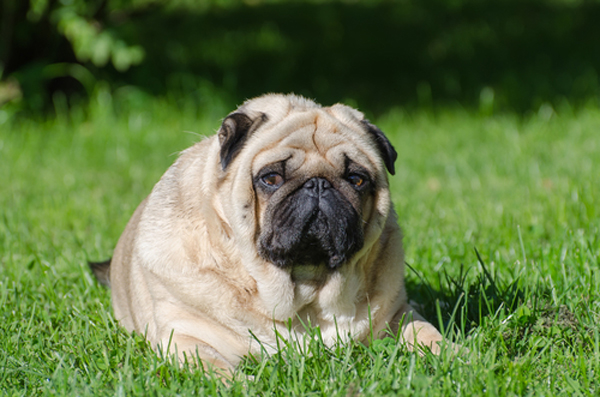 According to the study, overweight dogs have become 37 percent more prevalent compared with five years ago. For cats, the number is a stunning 90 percent, as reported by the Huffington Post.
According to the study, Minnesota has the "highest prevalence" of overweight dogs, followed by Utah, Nebraska, Nevada, and Iowa. Minnesota also tops the list for fat cats, followed by Nebraska, Iowa, Utah, and Oklahoma.
Read on for what you can do if you have an overweight dog: