Tamás Szarka is a photographer who lives in Budapest, Hungary, with Strawberry, his 6-year-old Boxer. He describes her as a "high-spirited, happy, and energetic" dog. After a while, Tamás noticed that Strawberry was prone to making some particularly crazy faces while she was running around on their long walks together. Those facial expressions inspired him to start taking pictures — and it wasn't long before he had the makings of a photography project.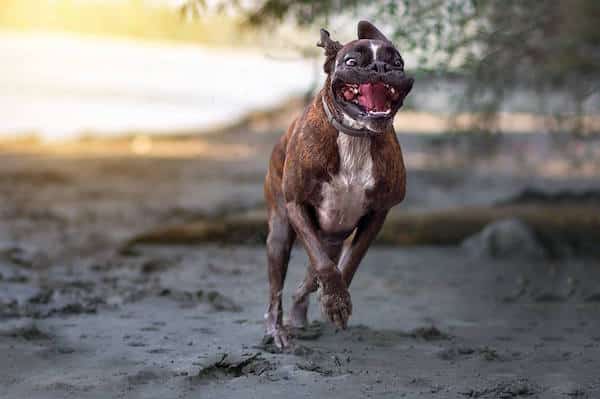 Let's check out some more of Strawberry's most eye-catching moments.
[brightcove videoID=5467457134001 playerID=HJNwsLuMW height=400 width=700]
Check out more of Strawberry over at Tamás' Facebook page.