Thanksgiving is a celebration of gastronomic excess, with families around the nation sitting in front of plates stacked high with seasonal staples and spilled over with sides. For dogs, this offers an excellent opportunity to get in on the occasion and sneak in an extra snack. But how do you stay classy throughout this festival of food? Allow these discerning dogs of Instagram to show you how!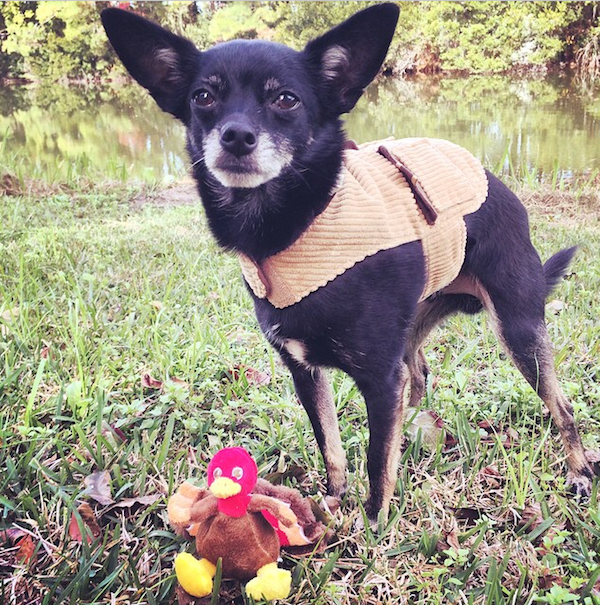 Begin the day by bonding with your favorite turkey.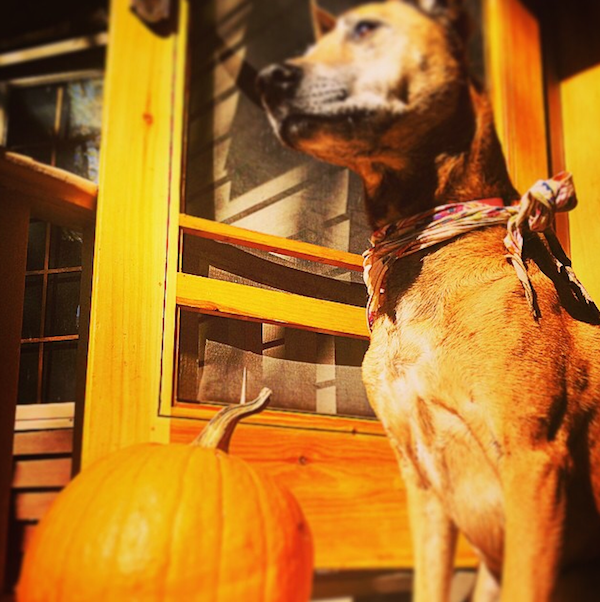 Guard each and every pumpkin like it's an irreplaceable ancient artifact. Stay strong!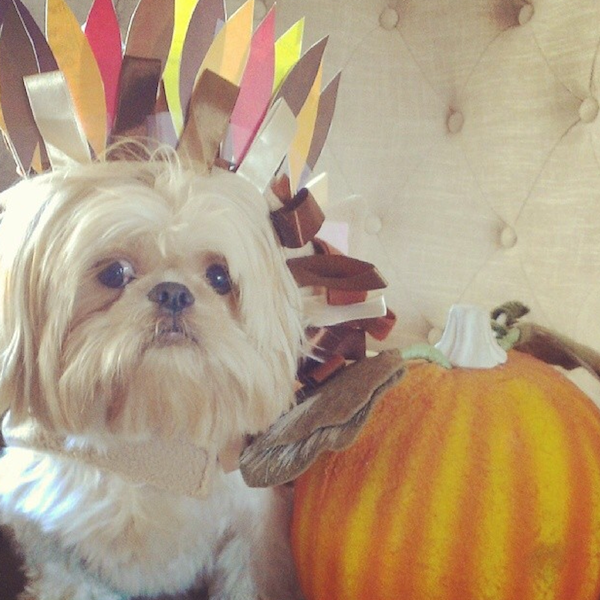 Seasonal headgear is a must at any Thanksgiving function, whether the occasion is a high-end formal bash or a casual low-key gathering.
Avoid embarrassing gravy spills with a natty neckerchief-turned-napkin.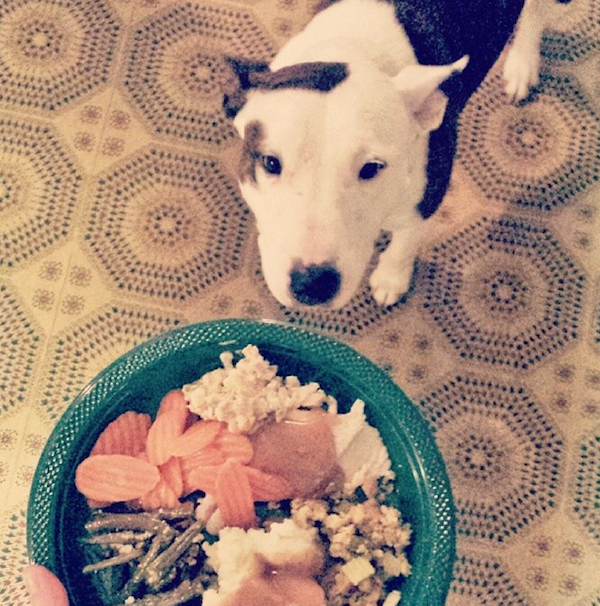 Insist on a well-proportioned plate of chow covering all of the essential holiday food groups.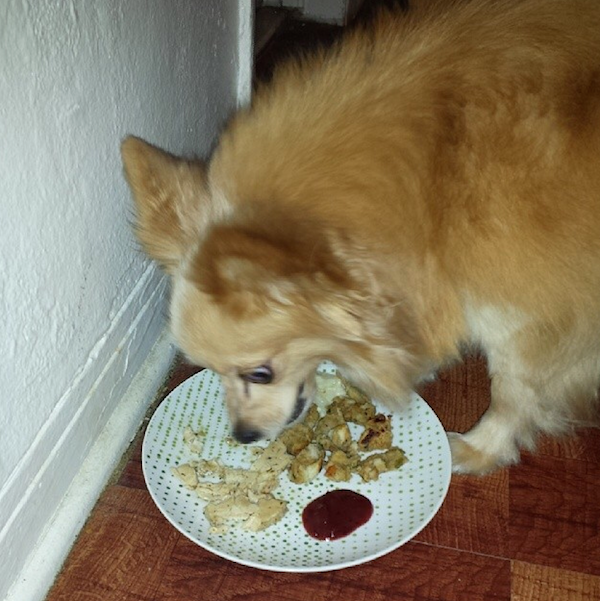 Stay classy, even if you've been made to eat off the floor. Remember, dignity is a state of mind.
Personal pumpkin pies are an essential way to end the meal!
All humor aside, check out these stories about allowing your dog to do all of the above safely:
About Phillip Mlynar: The self-appointed world's foremost expert on rappers' cats. When not penning posts on rap music, he can be found building DIY cat towers for his adopted domestic shorthair, Mimosa, and collecting Le Creuset cookware (in red). He has also invented cat sushi, but it's not quite what you think it is.