I've been fortunate that I haven't lost a dog in my adult life, even with fostering more than 400 dogs for more than decade. I do, however, remember from my childhood the extreme stress I felt when my uncle's German Shepherd (who had been staying with us for a summer) jumped our large brick fence and went a-courting in the neighborhood. I was too young to drive, so I spent countless hours riding my Schwinn Stardust Stingray bicycle (with the banana seat and the crazy long handlebars) through the neighborhood, calling repeatedly for Hoss.
My father must have been feeling guilty about telling his brother that we had lost his dog, and he asked me to go with him in the car and search further from the house than I could ride. It worked! We found Hoss sitting comfortably on a front porch eight miles away, but then there was an argument about whether we really owned the dog … but luckily we got our best friend back. I never forgot my fear and sadness while Hoss was missing; I have been hyper-vigilant ever since.
I realize that I haven't had a misfortune — such as a fast-moving wildfire, a car wreck, or even a gate at the house accidentally left open — that can contribute to a lost dog. But just in case something out of my control happens, all of my dogs are microchipped. I recommend you do the same. Here are five reasons why: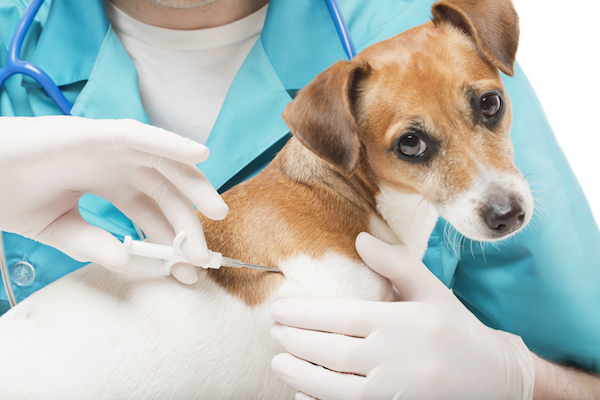 1. It's inexpensive
For about $50 –- a one-time fee — you can get a microchip the size of a grain of rice implanted, which will contain your contact information (remember, your phone number is the most critical information to have correct). That fee often includes the registration in a pet recovery database. Remember to update your contact information if you move.
2. It doesn't hurt
When your dog gets the microchip implanted, it's a tiny jab -– it feels about the same as a standard vaccine. While there have been very rare cases of cancer at the site of the implant, the risk of that happening is so small compared to safety the microchip provides that most veterinarians promote and approve of microchipping your pet.
3. Collars with ID tags can come off your dog
They get old and frayed and sometimes aren't waterproof. Once your dog is microchipped, that little device with your pet's unique identification number is there for life in your dog. A microchip is designed to work for 25 years.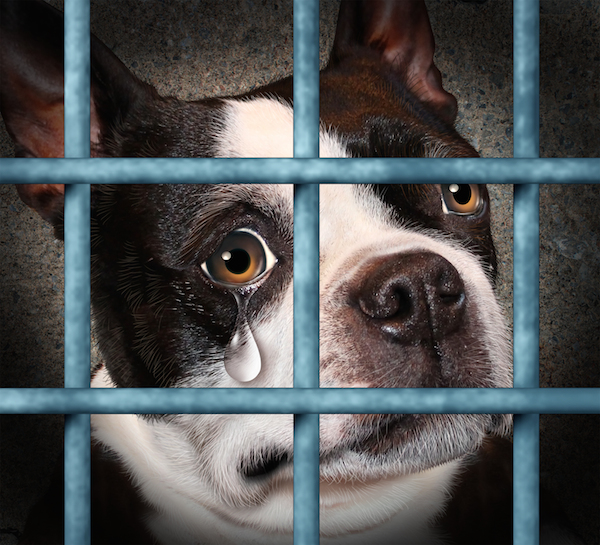 4. Lost dogs with microchips are found more often
If your dog does happen to become lost for whatever reason -– be that a natural disaster, an accident or just sometimes not good human planning -– your dog stands a dramatically better chance of being returned to you if you have that microchip in the dog and your information is current. Stories break every week in the news about a long-lost beloved pet being reunited with her owners, sometimes even after years of being apart. Check out these ones we wrote about on Dogster:
5. You want to do everything you can to prevent the unthinkable
According to the Humane Society, it is estimated that 10 million pets are lost every year and a family pet is lost every two seconds. One out of every three pets is lost during her lifetime. It's wise to increase your pet's safety — and likelihood of a happy reunion — with a simple microchip. Microchipping your dog is a modern-day tool that can alleviate the extreme heartache caused by a lost dog. I know owners who never have found their dogs, and it causes more than a few nightmares. Step up to the plate of responsible ownership and ask your veterinarian to microchip your pooch.
Is your dog microchipped? What made you decided to do it? Let us know in the comments!
Read related stories on Dogster:
Read more by Annie:
About Annie: Annie Phenix, CPDT-KA, is a force free professional dog trainer enjoying her mountain-filled life in Colorado. She is a member of the Pet Professional Guild and the National Association of Canine Scent Work. She and her husband get to take their four highly trained dogs with them everywhere dogs are welcome because of their exceptionally good manners. Phenix generally leaves her six donkeys at home on the ranch . . .but she is thinking about clicker training those little hairy hee hawers as well. Learn more from her website.