Despite the fact that it's not a popular opinion, I am a pro-off-leasher — in designated areas, of course. I realize that the statement alone will send some dog lovers into a tailspin and earn me negative comments. As someone who is verbal on the subject, I've gotten pretty thick-skinned, so hit me with your best shot. Don't hold back. Put me in my place.
But, before you do, I ask that you hear me out by reading my five Ws for correctly enjoying off-leash dog walks and hikes where legally allowed.
1. Who
Not all dogs are candidates to go off-leash, although more are than you might expect. As a professional dog sitter, the pups under my care often have their first off-leash experience with me, and 99 percent of the time it's a success. That one percent of failures aren't even horrible failures. The dog may show aggression toward human male runners who pass by. Perhaps they aren't socialized and want to play too roughly with the other dogs. I also have had a very small percentage who decide they don't want to listen to me and won't come back in a timely manner, or even stay close. Members of that one percent are put back on leash and have to stay there.
If you are uncertain if your dog is a candidate for off-leash walks, then do a test run at an enclosed dog park. After heading in, start to walk circles. If your pup tends to stay with you as you move around, will come when called, and is social with other dogs and humans, there is a good chance he will do great off-leash outside of that fence.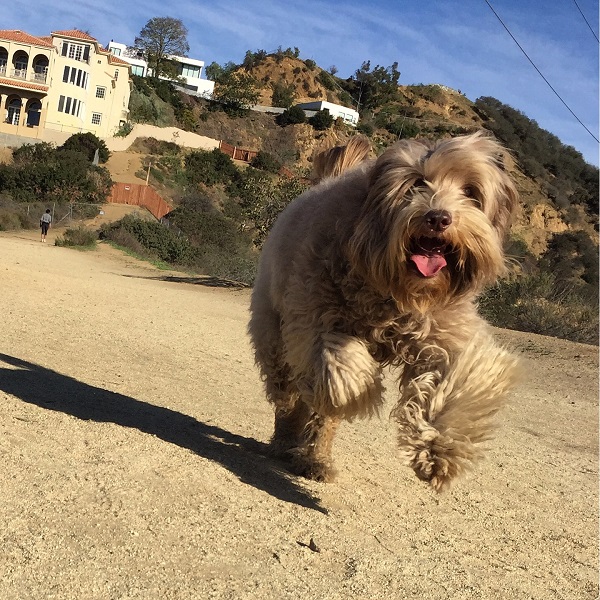 2. What
Off-leash does not mean out of control. An off-leash dog should be socialized and well-behaved around other dogs and humans. Unfortunately, you can't guarantee that all dog owners are as familiar with these common-sense rules as you are.
One of the best reasons for keeping dogs on-leash is to keep them safe from other dogs who may attack them. If you are looking at a leash, hardware, and human strength to keep an overly aggressive dog from attacking, you are an impressive gambler. If a dog's prey drive is strong enough and he is untrained and unsocialized, he will find a way to attack. Dogs are strong, leashes and hardware can break, and owners can only hold on for so long.
When I'm walking dogs on- or off-leash, I always have a deterrent spray with me. These sprays come in different types, from compressed air to citronella spray. These types of dog-deterrent sprays won't harm the animal, but it may give you enough time to break up a fight and get better control of the dogs involved.
3. When
Since I live in a state where off-leash areas are strictly controlled and rare, I tend to think of those areas as "for the dogs." In my mind, if you are hiking in a dog recreation area and don't like or are afraid of dogs, that is on you. There are thousands of miles of hiking trails where dogs are not allowed off-leash. Use those if you can't handle a four-legged hiking companion.
If you live in an area where off-leash areas are more abundant, you are one lucky dog owner. You need to be aware of your surroundings when you take advantage of this great treat, though. If trails are too crowded or the sun is in a position that makes it difficult to see rocks and roots, it's best to keep your dog on-leash and out of people's way.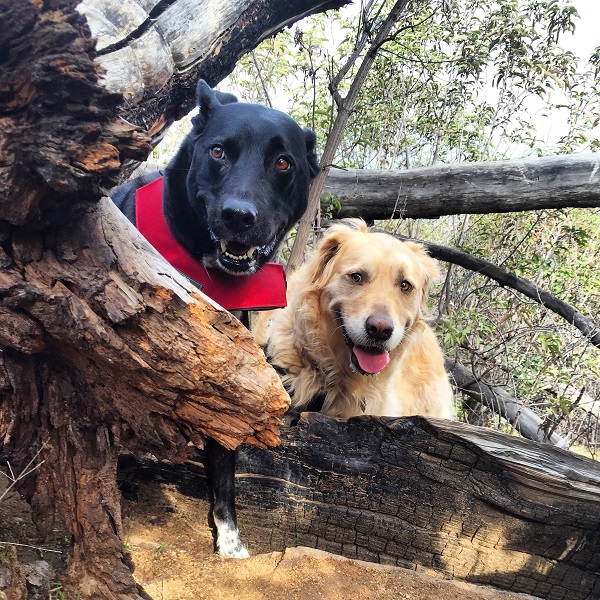 4. Where
Location is key. It's what separates us cool pro-off-leashers from those folks who are just being irresponsible. The correct time to take your pup off-leash is either on private property with permission from the owner or in a legal off-leash area.
Off-leash should never happen on a residential or business street, parking lot, or any other location where vehicles are within close proximity. I don't care how well-behaved your dog is. My pup is a dreamboat when it comes to behaving off-leash, but if he saw a cat in the neighbor's yard, he would leave my side with the speed of a revved-up racecar. People who deny that their dog could possibly take off if the right prey presented itself give us good off-leashers a bad name!
I find that off-leash works best when on hiking trails. You are far away from cars and there is plenty of open space for dogs to run around while still keeping you in their sight.
5. Why
I've been told by naysayers that the reason I like to have my dogs off-leash is because I'm lazy. They have a point. Due to my occupation, I'm usually walking a number of dogs at once and, unfortunately, the majority of dogs are not leash-trained well. It is indeed much easier for me not to be pulled like a human dog sled.
Still, my pup is leash trained very well, and yet I prefer to have him off-leash. He has a blast running around free, and that freedom he enjoys allows him a higher level of exercise than if he had to stick by me.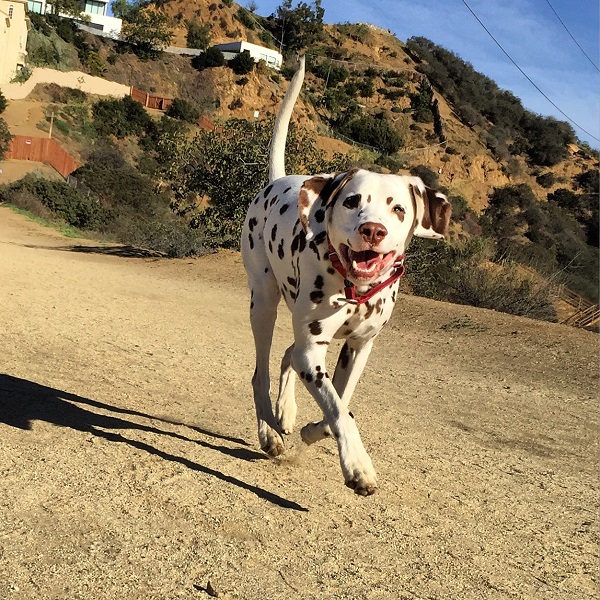 Finally, most dogs tend to be less aggressive off-leash than on. I know that is difficult to believe, but I've seen it over and over again. When on-leash, whether being walked or tied to a pole, a dog cannot move away or even run from what frightens him. The only response that is available to him is to fight. When off-leash, a dog can enter into a situation at his own pace and always has the ability to move away, if need be.
There you go. That is my pro-off-leash argument. What do you think? Are you willing to give it a shot? Let me know what you think in the comments!
Read more about walking dogs and dog sitting from Wendy Newell:
About the author: Wendy Newell is a former VP of Sales turned Grade A Dog Sitter. After years of stress, she decided to leave the world of "always be closing" to one of tail wags and licks. Wendy's new career keeps her busy hiking, being a dog chauffeur, picking up poo, sacrificing her bed, and other fur-filled activities. Wendy and her dog, Riggins, take their always-changing pack of pups on adventures throughout the Los Angeles area, where they live together in a cozy, happy home. You can learn more about Wendy, Riggins, and their adventures on Facebook and Instagram.