This week, let's meet and greet Maymo. He's a frisky lemon Beagle who's become a bona fide star on the social media circuit. This outgoing pooch has charmed tens of thousands of fans with his uproarious pictures showing him dressed up as various animals and fantasy figures, and his continued studies in the ancient art of snack stealing.
Here's how he does it.
Who's Maymo?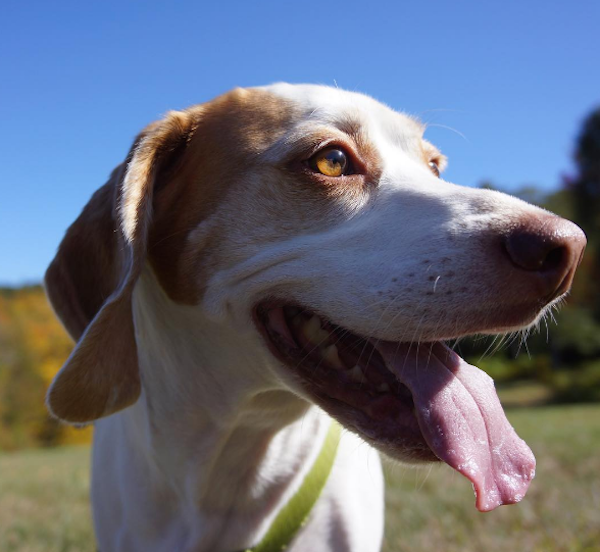 Maymo is 5 years old and celebrates his birthday every January 11. His social media outlets state that he's "currently pursuing doctoral work in tomfoolery," while he also lists dressing up in outfits and stealing loaves of bread (to be repurposed as pillows) as his hobbies. Consider him a modern renaissance pooch.
Hilarious humpday humor
Yes, this is a picture of Maymo dressed up to resemble a tree-scaling monkey. It's a pastime that he gets involved in every Wednesday without fail, telling his followers how "monkeying around is my favorite thing to do on humpday." Feel free to try it out in the office.
Giant steps
And sometimes Maymo's just an elephant kinda pup at heart.
Deep concentration
Here we have a portrait of Maymo captured in what he officially calls his "deep in thought" pose.
And what exactly is our pooch contemplating?
Why, donuts, of course.
First we feast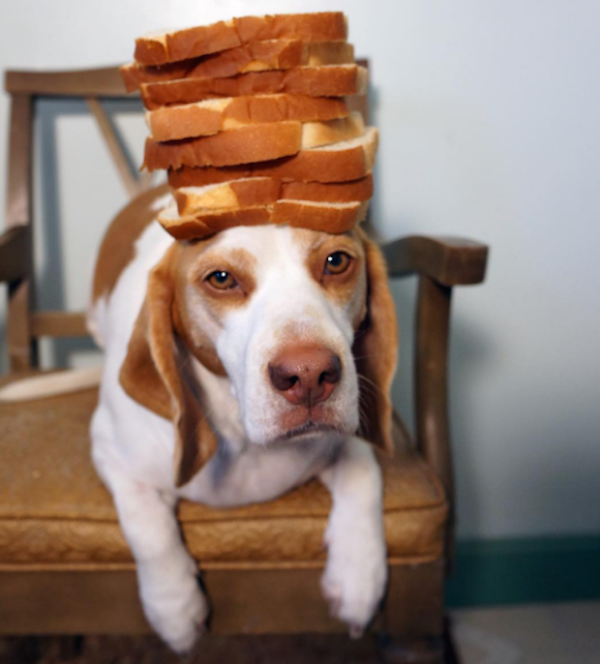 When not napping, you can find Maymo scheming up a menu for his next meal. Recently, he decided that he was in the mood for a fast food bonanza of three hamburgers, a large order of fries, and a vanilla milkshake. You can bet he followed it up with an order of bacon. And then a trip to Taco Bell. That's just how Maymo rolls.
Smooth moves
Maymo's love of feasting goes back to his puppy days. As he says in the caption to this pic of him as a youthful Beagle, "I've been weaseling treats out of the humans with my good looks since the beginning."
Always dig deep
One of Maymo's signature snack stealing moves involves skillfully surmounting the kitchen counter and then scooting along to the garbage can — where he digs around for his recycled treats of choice.
Laundry philosophy 101
If you can suspend your innate human cynicism for a moment, you can see there's a lot of logic in Maymo's explanation of this particular pic:
"Laundry disguise is great because it makes you invisible to the human eye and after you can eat it."
Don't try this one at home, kids.
Meet Penny!
Maymo's kid sister is named Penny. Together, they're a double dose of Beagle goodness — although exactly why they enjoy posing with broccoli florets on their little canine heads is unclear.
Ultimate dog shaming

Alongside his sister Penny, Maymo also stars in a series of YouTube videos called Ultimate Dog Shaming. The sort of shenanigans you can catch them getting up to include battling against the fearsome vacuum cleaner, completely destroying very neatly made bedspreads, and the classic art of unraveling the toilet paper.
Check out more of Maymo's antics over at his Facebook, Instagram and YouTube pages.