Your dog's stocking is probably piled high with treats and toys, but what to get the dog lovers in your life? Well, it depends — have they been on your naughty or nice list this year? Do your friends deserve delicious sparkling "dog bark" or a pile of "poop"?! Luckily, this gift can easily be made both ways, so you can always leave the choice up to Santa's final say.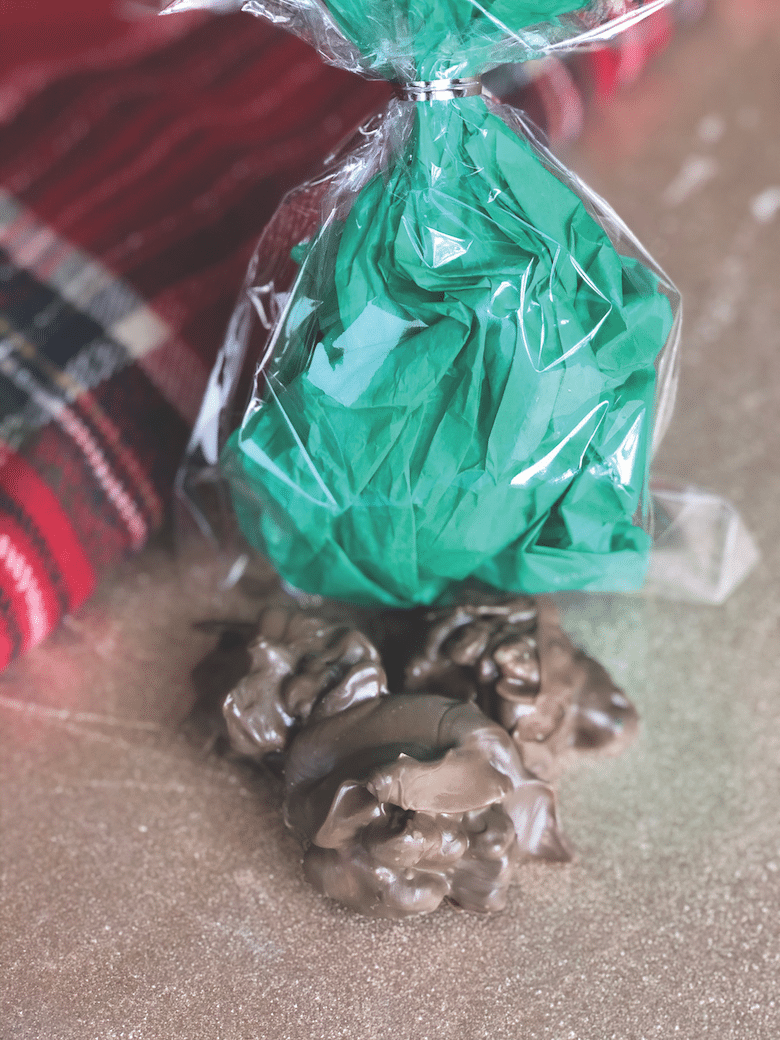 Ingredients:
Chocolate: Use your favorite variety. For the bark, use colored chocolate to give it an extra holiday flair. For the poop, dark or milk is the way to go.
Mix-ins: Nuts, dried fruit, sprinkles, cookies, pretzels, cereal, etc.
— get creative!
Directions:
Melt the chocolate carefully in microwave or double boiler.
For dog bark: Spread chocolate onto parchment paper or pour into dog-themed mold. Top with mix-ins.
For dog poop: Stir in your mix-ins so they are fully coated in the chocolate. Scoop out clumps of the mix onto parchment paper.
Let cool, so the chocolate hardens.
To package: Dog Bark: Place in a clear cellophane bag with matching holiday ribbon.
Dog Poop: Wrap in green cellophane with a twist tie. If you can't find green, use a clear bag with a piece of green tissue paper inside to give it the same effect. (Chocolate is toxic to dogs, so caution the recipient to keep this treat away from the pups.)
Read Next: 8 Dog Movies to Watch During the Holidays