When my husband and I walk our dogs, it is a game (if you want to call it that) of find the poop. Especially as my dog Justice likes to hide his poop in big bushes or grasses. Apparently, Joe Shyllit has similar experiences with his 10-year-old Cockapoo, but he made a book about it called Find the Poo.
What inspired Find the Poo?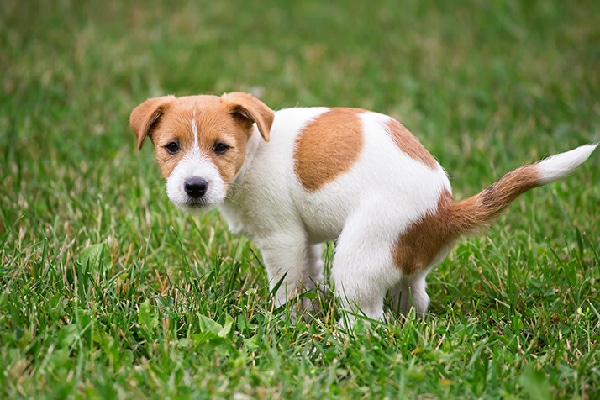 Working as an art director with his own creative advertising consultancy for many years, Joe's no stranger to launching creative products. He got this idea two years ago when his dog Farfel was "doing his business on a neighbor's front lawn."
Joe says the lawn was covered in dry, crisp, colorful leaves, so "when I went to pick the poo up I couldn't find it. The leaves' texture and color were hiding his poo, and yet I knew it was there in plain sight. I eventually found it, and as I was getting the bag ready to pick up the tender little morsel, I stopped to think about how it was a real paradox. Here is a beautiful natural scene of autumn leaves but there's poo hidden within. I thought people would have a real laugh trying to find it, so I took several shots of it on my iPhone and then picked it up."
Joe took more photos of where Farfel made his poos and shared the photos and idea of a book with friends who loved it, so he pursued turning the idea into a book. "Bringing a book to market and all that it entails is a very arduous and difficult journey," says Joe, "and one where you have to put your ego aside and really listen to opinion. Also, you have to have your 15-second elevator pitch ready to go so you can get people to understand the concept quickly. And last, but not least, humor is so important. We're not pitching the theory of relativity here … have a good time and keep it light."
What's Next for Find the Poo?
And now that the book is out? Joe has found that dog owners get the idea and can identify with it. "We've all been there," he says, "lost track of where our dog has done his business due to the visual camouflage on the ground or being distracted by trying to make a cell call, hold a coffee, find a bag, curse the hole in the bag while realizing you just stepped in what you were looking for … "
What about a Find the Poo #2? Joe's gathering material for another book but wants to expand into other formats. "This idea has legs," he says, "has a wide audience and is appealing to dog lovers, people who like visual quizzes, people with a great sense of humor, kids — because kids love poo — and people who just love good, natural photographs." Want more? Get the scoop at findthepoo.com. Purchase the book at your favorite book retailer.
Thumbnail: ©Yuri Dojc
Covering the pet world for more than 25 years, Melissa L. Kauffman has been an editor/writer for a wide variety of pet magazines and websites from the small critters to parrots to cats and dogs. Her advisory team of rescued pets — dogs Tampa Bay and Justice and parrots Deacon and Pi-Pi — help keep her on top of the latest and greatest pet health research, training and products, anything to give keep them in the high life they are accustomed to. Follow Tampa and his crew on Instagram @tampa.bay.pup.report while Melissa can always be found working on the next issue of Catster and Dogster magazines at caster.com and dogster.com.
Editor's note: This article appeared in Dogster magazine. Have you seen the new Dogster print magazine in stores? Or in the waiting room of your vet's office? Subscribe now to get Dogster magazine delivered straight to you!
Read more dog news on Dogster.com: