In between all the spam, ads for organic medicine, and exploitative click-bait, sometimes the Internet is capable of giving us some real moments of beauty. The video below, posted by Lisa Abeyta, is definitely one of those moments. It's gone viral and gotten a lot of coverage even by mainstream media, and for good reason: It's a genuinely touching video that in a few seconds says a lot about family, about our relationships with animals, and about chronic illness.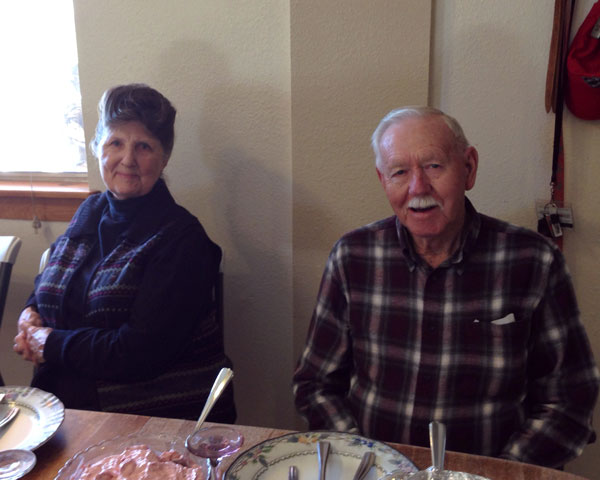 Abeyta's father, Charles Sasser, has been suffering with Alzheimer's Disease for about five years, and she writes frequently about the effect that it's had on her family. In the last six months or so, the disease has progressed to the point where he's no longer able to speak complete sentences. But last Thursday, Abeyta brought her father over to her house for a while so that her mother could run some errands. During that time, her father sat in a chair playing with her dog and talking to him in full sentences. Nothing too revealing or profound, but the same kind of things that anyone would say to their dog while playing and petting them: "Oh, yeah, hey! You've got, you've got something. You've got something! Huh?" In ordinary circumstances, not much at all; but it's more than Abeyta and her mother had heard from Charles for months.
Dogster Obsessions: The Dog Desk Caddy by Vacavaliente
The Dog Show: Puppies, Babies and Painting with Dogs
The Dog Show: Leash or No Leash? Also: Dog Fishing!
In response to the public reaction to her video, Abeyta writes, "I had no idea the video would touch so many people or be shared so many times. The comments and emails — for the most part — have been a wonderfully moving procession of individuals sharing their own journey through Alzheimer's or dementia. It is a cruel disease, and the kind words of others who have faced similar experiences has left me feeling not quite so alone in it all."
The Internet being the Internet, others have offered Abeyta opportunities to make money off the video, but she's refusing: "This was a tribute to my father and the celebration of a beautiful moment within a tremendously difficult journey my mother and father are facing. So thanks, but no thanks. It's not for sale."
I for one wouldn't have blamed her if she had chosen to make money off the video; chronic illness like Alzheimer's drains not only your emotions and your day-to-day energy, but it's hugely expensive as well. Despite what we might like to think, money does matter, and being drained of all your finances by the medical industry (or in some cases, alternative health quacks), just makes all that grief and pain that much harder. But either way, it's good that it's out there.
Via Mama CEO
Learn more about dogs with Dogster: