September is Food Safety Month. I consider myself to have a very broad and welcoming palate when it comes to food, but I also observe common food safety standards. I say I'll eat anything, but there are important exceptions that are based on things like portion size, preference, and pungency. These are further qualified by good sense. I won't consume things that are expired or otherwise gone off. I also draw a line when it comes to items like shoes.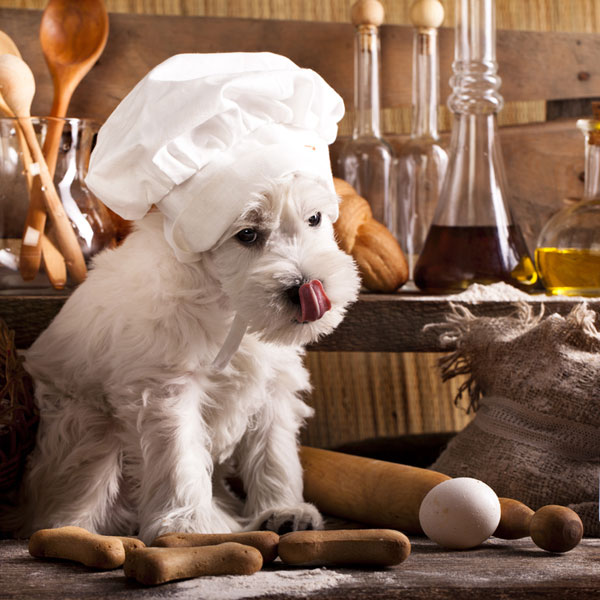 In humans, the predilection for eating non-food items is classified as a disorder called Pica. It's subdivided into things any dog owner will recognize. For instance, we have geophagy (eating clay or dirt), coprophagy (eating feces), and xylophagy (eating paper). The last echoes the familiar refrain of hapless schoolchildren when they claim that the dog ate their homework. For people, these are aberrant behaviors. Dogs are not so discerning.
Why do dogs eat …
Any question that starts with "Why do dogs eat …" has one simple, universal answer. Why do dogs eat grass? Why do dogs eat poop? Why do dogs eat trash? The easiest answer is that dogs are omnivores. The component roots of the word "omnivore" mean "all-devouring." To be an omnivore is to consume without reservation or reflection. This is precisely what dogs are up to much of the time.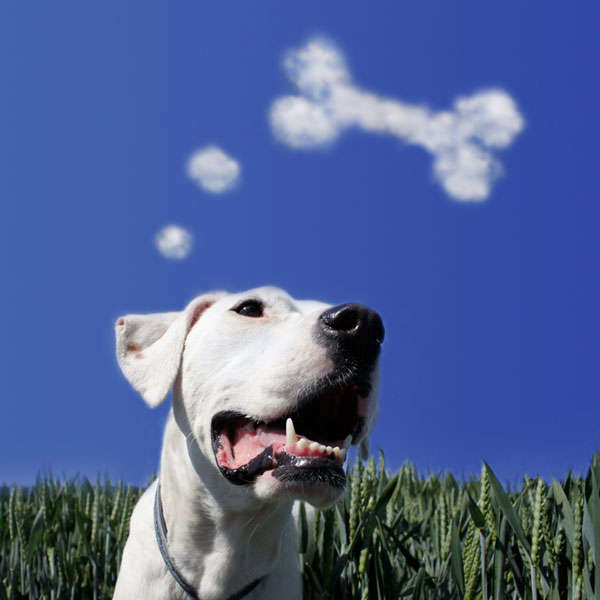 Of course, the "why" could be more problematic as well. When dogs eat things that they shouldn't, like grapes, chocolate, and macadamia nuts, or things a bit further afield, such as socks, rubber duckies, and loose change, their eating habits might clue you in to potential nutritional deficits, behavioral issues, or stress.
Nutritional deficits and digestive problems
When it comes to eating things like grass or poop, received wisdom would have us believe that dogs find these sorts of things salutary for digestive purposes. Perhaps eating grass cleans the lining of the digestive tract. Maybe eating poop supplies nutrient deficiencies. It could be that eating grass and poop are atavistic tendencies, echoing through time from their wolf ancestors. The fact is, even scientific studies give no conclusive reason.
On the other hand, if your dog eats specific items that it shouldn't, like clay, concrete, grout, or sand, it may indicate a form of hemolytic anemia. The dog is feeling weak because it's experiencing a shortage of healthy red blood cells. Eating these things could be an effort to restore some balance or regain some energy. If your dog's strange eating habits are confined to things like these, it's best to consult with your veterinarian to confirm a diagnosis and plan a strategy for recovery.
Behavioral issues
During Food Safety Month, it's worth pondering whether a dog's voracious and indiscriminate appetite might have nothing whatever to do with nutrition or digestion. Dogs are like any other complex animal. Not only do they have basic nutritional requirements, but they also need diversion and entertainment. If you're away from home for huge swaths of the day, you need to make sure that your dog has toys to play with and room to move around.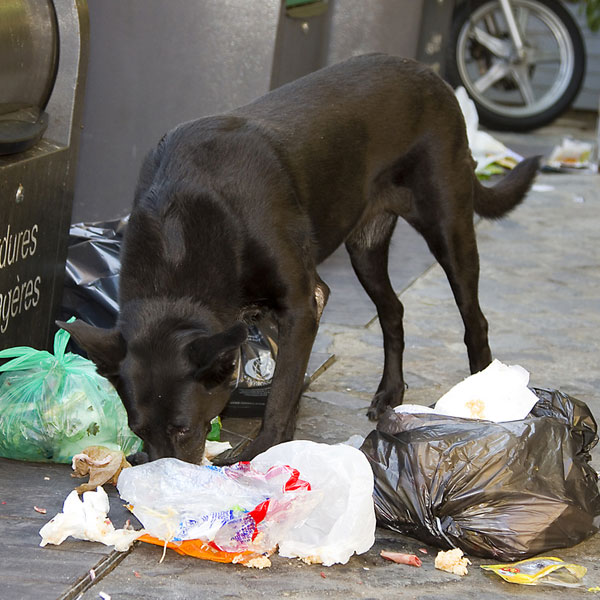 Boredom is one reason why dogs chew on and even ingest things like your favorite couch pillow or that pair of shoes you love. Unlike cats, who have a biological imperative to sleep through most of every day, many dogs require some kind of occupation. The simple distraction provided by puzzles that reward concerted effort with a treat, a squeak toy that is in some way responsive, or a bone with peanut butter in the center, can keep an enterprising dog or puppy's mouth away from hazardous non-foods.
Stress eating
Anxiety or stress are further reasons why your dog ate a scented candle or tore through your litter bin. Just as humans have a tendency to eat as a response to unmanageable stress, so too do dogs. Did your dog eat something forbidden after a long trip in the car? After being in the cargo section of a plane? Did you find your dog chewing on the laundry during a thunderstorm? With no other outlet for comfort, a dog can always turn to the relieving action of chewing, gnawing, or eating to manage stress.
This kind of dangerous eating can be a dog's only method of response when they live in unsalutary conditions. Dogs who suffer regular abuse at home, those that live out horrid lives in puppy mills, or neglected strays can all suffer from any number of conditions that are only exacerbated by stress. In cases such as these where malnutrition is a clear problem, dogs will eat whatever is at hand. Malnutrition can also encourage chronic skin infections; these, along with unchecked flea or tick problems, can lead to dogs chewing on their own skin to the point of self-harm.
Food safety for dogs starts with us
The range of issues above suggest their own solutions. The majority of conventional, store-bought dog food is specially formulated to meet a dog's most common dietary requirements. If you have a baby puppy or a senior dog, you can either consult with a vet to account for individual needs or look for age-appropriate foods. If your dog doesn't have her toys replaced once in a while, she might turn to eating for entertainment. A dog who doesn't get regular exercise might turn to dangerous eating habits. These are all things you can take steps to address.
Food Safety Month is not only a time to wonder why dogs eat non-food items, but also a time to consider how we as dog owners might contribute to their turn to potentially toxic foods. It's a reminder that some dogs eat things that are toxic to them — including table scraps and other human foods — because we freely offer them!
Is your trash can securely fastened when you leave the dog at home alone? Did you leave your socks on the floor? Did you leave the bathroom door open, and your rubber ducky easily accessible on the side of the bathtub? Food Safety for our dogs starts with us!
Read related stories on Dogster: