Kangaroo, alligator and crickets, oh my! Duck and bison aren't the only exotic proteins dog food manufacturing wizards have been working with in recent years. While nutrition is an evolving science, the reasons for alternative proteins largely fall under two camps: food sensitivities and being more environmentally friendly.
Food sensitivities
"If a dog has a specific protein allergy or sensitivity to something like chicken or beef, these alternative proteins can really help," says Lindsay Meyers, BS, CVT, product development and veterinary channel manager for Primal Pet Foods in Fairfield, California. "We always encourage our customers to get to the root of the problem, which is gut health. We encourage our customers to find a few proteins that their pet does well on. We intentionally used pork bone broth as the base of our Elixir products to ensure that our beef- and poultry-sensitive pets could enjoy their benefits."
It all starts with taking a novel approach to your dog's food. "Often the first step is to try a diet that excludes the most common pet food ingredients," says Molly Mulcahy, vice president of brand marketing for Stella & Chewy's based in Oak Creek, Wisconsin. "A novel protein is a protein source that is not commonly found in pet foods and ideally that your pet has never been exposed to before. There is no set definition of a 'novel protein,' but the less common its use in pet foods, the more preferred. Venison, duck and rabbit are examples of novel protein sources."
Whether it's an allergy or sensitivity may be unknown, but there is at least one theory. "It may be that dogs have increased food sensitivities because, in some cases, we have them eat the same diet with little variation for years," says Holly Ganz, PhD, CEO of AnimalBiome in Oakland, California. "Because bacteria living in the gut help to process and digest food, this lack of variety in the diet may reduce the complexity and resilience of the community to perturbations like antibiotics or infection. Having a wide range of proteins available in commercial pet foods will give us more opportunities for food rotations that will likely help to maintain and restore gut health."
Speaking of variety, for some owners that is reason enough to introduce less-common protein sources. "There are a lot of great arguments for pursuing a rotational diet for your dog," says Anne Carlson, CEO and founder of Jiminy's in Berkeley, California, which uses crickets for protein. "By rotating their foods, you're giving them an opportunity to reap the benefits from other sources of proteins, different vegetables and so on. Kind of like how we eat different foods to get all our nutrients."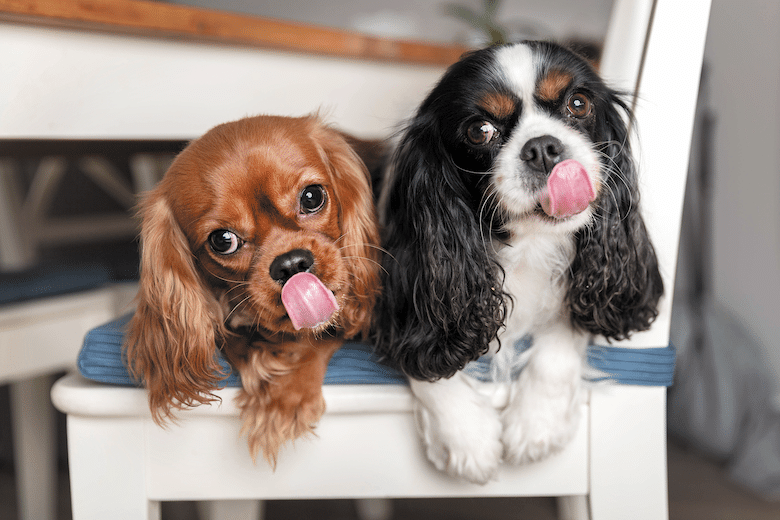 Environmental factors
In 2019, the British Veterinary Association (BVA) was reported as suggesting owners consider insect-based diets as being more environmentally friendly. Simon Doherty, former president and current senior vice president of the BVA, based in London, explains some of the global impact. "Over the last few years, there has been an increased public appetite to know where animal-based products come from and how they end up on both our and our pets' menus," Simon says. "Rightly so, questions around the health and welfare of the animals involved and how the whole process impacts the environment are often top of the list."
Those issues resonate in North America, as well. "We felt there was a better way to feed our pets, help the environment and save the lives of farmed animals," says Florian Radke, CMO for Wild Earth based in Berkeley, California. "Our Clean Protein Dog Food has all the protein and essential nutrients that dogs need — without any animal products and a fraction of the environmental impact."
Anne from Jiminy's adds: "Cricket protein provides the nutrition that our dogs need, and it is sustainable and humane. We talk about the sustainability a lot: less land, less water, almost no greenhouse gas emissions. …How's that for reducing your carbon pawprint?"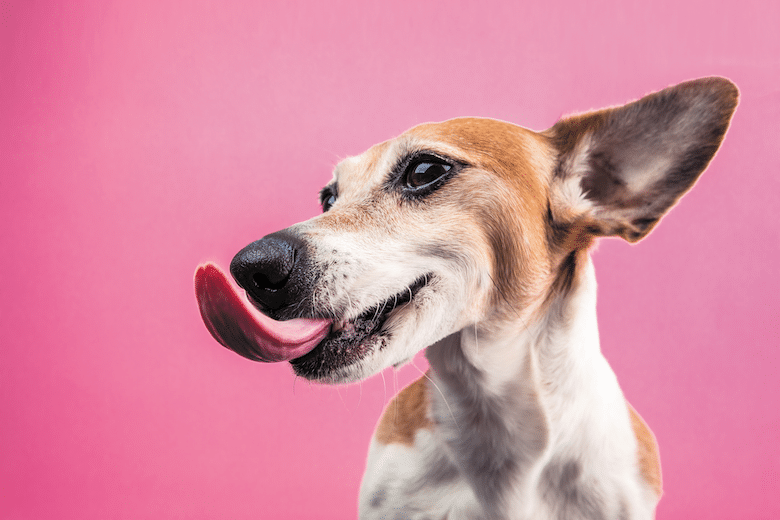 Meat-ing of the minds
Dogs need meat to thrive. Or do they? "The key to successful nutrition in all pets is balance. While it is possible — though challenging — to keep dogs healthy on a plant-based diet, these diets can cause dogs to be deficient in important amino acids," according to Megan McGlinn, VMD, medical director of the ASPCA Animal Hospital in New York City. "It is important to have dogs on these types of diets closely monitored not only with regular veterinary examinations, but also standard lab work, as well."
Work with your veterinarian to determine what is right for your dog — which may be very different than what is right for you.
"We welcome pet owners taking an interest in the sourcing and ethics of their pet's food, but owners should be mindful of projecting their ethical beliefs onto their animals and this resulting in an unbalanced diet," Simon of the BVA says. "It is important to remember that when feeding our pets, a nutritionally balanced diet is essential. Owners should take expert advice to avoid dietary deficiencies and associated disease, as it is much easier to get the balance of nutrients wrong than to get it right."
Simon continues, "We are not suggesting that insect-based protein should necessarily replace feeding cats and dogs meat, but it could be an option to explore for pet food in the future. We welcome further research and understanding in relation to insect farming and the role that insect products can play in animal nutrition."
According to Anne, crickets could, in fact, replace meat. "Our cricket protein is a complete protein with all of the essential amino acids," she says. "Jiminy's partnered with Iowa State [University] to take a deep dive into digestibility, and the great news is that the cricket protein scored as high as chicken and beef. It's a high-quality, digestible protein source for our dogs."
Florian of Wild Earth has an additional take on resources. "Fungi proteins like yeast require way less resources than raising insects for food."
Holly adds: "Plant-based proteins and fungal- based proteins have been found to have complete amino acid profiles, and have similar bioavailability and digestibility as proteins. We have found that the Wild Earth dog food and treats increase diversity in gut bacteria, a likely response to this novel food. Still, many people prefer to feed their dogs an animal-based protein. If you are concerned about environmental impacts of meat production, you could rotate these foods in on 'Meatless Mondays' or use them as treats."
The other F word
Food trends come and go in the pet world, as well as human (aspic, anyone?). But manufacturers are confident these alternative proteins are here to stay. Anne uses another human food as an analogy. "We are at the beginning of a journey that will take us down a path similar to the one that sushi took," she says. "Sushi is now a 'normal' option as we think about lunch or dinner."
According to Florian, "The consumer mindset is changing, and people care about the impact their purchase choices are having. We believe that this is just the beginning of a true consumer revolution and not just a trendy fad."
Lindsay reports that Primal's exotic line has been growing steadily for almost 20 years and has not slowed down.
"We believe it's consistent with an overall shift in pet parents wanting best for their animals and becoming more educated to find it; we don't think this is a fad," Molly of Stella & Chewy's says.
Some countries have already proven the longevity of alternative proteins for both people and pets. "Insects are a highly sustainable protein source that are used by people in other places that don't have the same entomophobias that some of us have," Holly of AnimalBiome says. "In Namibia, I ate fried mopane worms, a delicacy throughout Southern Africa."
"Insect-based ingredients are already commonly used in UK aquaculture and poultry feed with black-soldier flies and yellow mealworms among the most common in commercial production," BVA's Simon says.
You may be able to try some similar treats for yourself, sans passport. T-Mobile Park (which used to be called Safeco Field) in Seattle has scored a home run serving up toasted grasshoppers at Mariners baseball games since 2017. In 2019, restaurant Evel Pie in Las Vegas started serving its Canyon Hopper pizza, which consists of lime- and garlic-roasted grasshoppers.
What to look for
OK, you'd like to consider proteins beyond beef and chicken. But what should you look for?
"[Be] sure the company manufacturing it is diligent about nutritional balance and bio-availability," Lindsay of Primal Pet Foods says. "It's our responsibility to provide our carnivorous house companions with the amino acids, vitamins and minerals that they need to thrive."
Not surprisingly, protein is a focus. "Science shows that the digestive system of dogs (and humans) doesn't care where the protein comes from," Florian of Wild Earth says. "It matters that the protein is complete, high quality, bio-available and easily digestible."
AnimalBiome's Holly also stresses a close look at protein. "I recommend that you look at how much protein is in the diet and select one that has less than 35% carbohydrates. This will help support beneficial gut bacteria in dogs and help to prevent them from becoming overweight."
Toto may have had only one kind of dog food available, but those days are long gone. Today, many pet parents are looking at different protein sources — for reasons as diverse as the proteins themselves. Talking to your veterinarian and doing research to determine the right one may take longer than clicking your heels three times, but it's always worthwhile to