The rise of the treating pets like family members means an increase in the number of dog events, such as pet parades, canine sporting events, holiday celebrations and other social K9 happenings in communities across the country. While these popular events are enjoyable and promote socialization among dogs and their owners, they are also a means of spreading dog diseases. To combat illnesses, pet owners and event organizers need to take precautions to protect pets.
Studying the Spread of Canine Diseases at Dog Events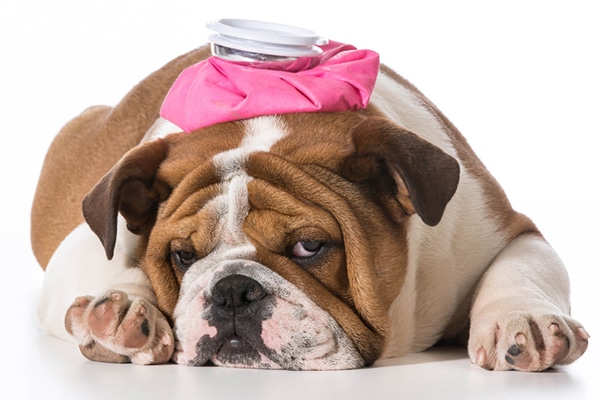 According to Jason Stull, VMD, MPVM, PhD Diplomate ACVPM, an Assistant Professor in the Department of Veterinary Preventive Medicine at the Ohio State University, "bringing dogs together for play dates and events, as well as having them visit dog parks, daycare and boarding facilitates, training and socialization classes and dog shows, can increase the risk of exposure to many infectious diseases that can affect you and your pet."
To help dog owners and event organizers better understand and prevent transmission of infectious diseases in dogs and beyond, the American Kennel Club Canine Health Foundation (CHF), in collaboration with the Orthopedic Foundation for Animals (OFA), funded a study with Stull as lead researcher and co-author to provide practical guidelines to reduce the risk of diseases spread in the canine population.
A large number of reported parvo cases in late 2012 and early 2013, with exposure to the virus believed to have taken place at dog shows, motivated OFA to suggest and fund the study.
Eddie Dziuk, Chief Operating Officer of the OFA, entered his beagle, Miss P, the 2015 Westminster Best in Show, at her first Westminster Annual Kennel Club Dog Show in 2013. A month before the show, she was at another show where several dogs subsequently became sick. Even though she was fully vaccinated, Dziuk believes she was exposed to the virus, and didn't want to risk her, in turn, infecting any other dogs.
"This led to the realization that there was a need for better documentation regarding risk mitigation and easily understood information regarding infectious disease, the symptoms, severity, shedding timelines, etc." notes Dziuk.
Managing Infectious Dog Diseases
Rather than generate new data, researchers from a variety of veterinary disciplines (pathobiology, internal medicine, nutrition, veterinary public health, wildlife biology and management and more) analyzed existing information, utilized surveys and conducted focus groups to provide recommendations for managing infectious disease.
The outcome of the study produced: a canine infectious disease risk calculator (a 10-minute quiz to bring awareness and to keep dogs safe); a layperson's white paper with a summary of infectious disease transmissions and a checklist to help dog owners and canine event organizers; a frequently asked questions (FAQ) to review infectious pathogens and general disease concepts for dog owners; and, an open-access article in the Journal of the American Veterinary Medical Association, providing an in-depth discussion of the infectious disease risks, supporting evidence and resulting recommendations by the research group.
Since we live in a world of existing and emerging infectious disease threats, the material is a must-read for any pet owner. Stull and his team identify and review how disease is spread (direct contact, airborne transmission, oral transmission, contaminated surfaces, vector-borne diseases, etc.), identification of diseases and health threats, cleaning vs. disinfecting, animal and human hygiene, facility design and more.
From the study, pet parents and dog event organizers should consider these recommendations:
Take special care with puppies and other dogs with weaker immune systems.
Dogs should be kept clean and cleaned up after.
Ill dogs should be kept away from dog events or other group settings with dogs.
Pet owners should prohibit dogs from sharing leashes, toys and water bowls.
Dogs should have up-to-date core vaccinations to protect them at all life stages and lifestyles. These include distemper, parvovirus, adenovirus, parainfluenza, Bordetella and rabies — all highly contagious diseases that can lead to severe disease and death. Pet owners may also want to consider non-core vaccinations such as Lyme, leptospirosis and canine influenza.
Recognize the role of preventive medications and topicals to control the spread of diseases.
People who touch dogs in group settings like judges, handlers, pet owners and others should wash their hands or use sanitizer frequently.
Dog event organizers should not consider holding events in areas with ticks, fleas and other disease-carrying parasites.
Surfaces should be regularly disinfected
Efforts should be made to keep rodents and wildlife out of areas where dog events take place.
Organizers should control event numbers and not engage in the overcrowding of dogs.
Every group setting should have on-site or off-site access to veterinarians who can help with disease-prevention guidelines.
Lastly, those in charge and those who participate in dog events should avail themselves to the new online risk calculator to help determine the potential for the spread of dog diseases.
What Organizers Are Doing to Combat Dog Diseases at Dog Shows
According to Wayne Ferguson, the President of the historic Kennel Club of Philadelphia, which attract hundreds of participants at the club's National Dog Show that airs on Thanksgiving Day, "one way to combat disease at our dog show is to keep the waste areas as clean as possible." Although participants clean up after their dogs in the waste pens, Ferguson has designated pen attendants to clean and change the shavings a few times a day during this tremendous event.
Although Stull notes that dog shows happen almost every weekend in North American, he also reminds us that diseases and threats of diseases affect the growing multitude of pet events, too.
What Organizers Are Doing to Combat Dog Diseases at Dog Events
Justin Rudd's Annual Haute Dog Howl'oween Parade in Long Beach, California, is one of the largest Halloween pet parades in the country. Rudd, whose non-profit produces many dog events, believes that dog safety and the prevention of spreading diseases is a priority. On the website, it states "rabies and vaccination must be current" and "no puppies under 4 months or without vaccinations."
Rudd even has a vet onsite in case of emergencies.
While Dr. Stull's study did produce relevant information, he feels that more pet owners and canine organizers could benefit from his work. He encourages pet owners to spread the word.
A Final Note on Preventing the Spread of Dog Diseases at Dog Events
Pet parents, as well as dog event organizers, should become acquainted with Stull's work and the risk calculator to assess their particular situations. They should also discuss potential disease threats with local veterinarians to promote health and wellness at pet events.
Asked if he could share just one tip to help reduce disease, Dr. Stull says, "Wash your hands frequently to protect both your dog and yourself."
Thumbnail: Photography by Joy Brown / Shutterstock.
Plus, prevent yourself from getting sick with these tips from University Health News >>
Read more about dog health on Dogster.com: