These days, dogs are just as wired in as the rest of us, boasting large followings on Instagram and Facebook. One dog in particular has taken it a step further. Belle, a quirky little rescue dog, not only has a blog but also has written a book.
Since she finds navigating a keyboard to be quite difficult without fingers, Belle relies on her human, Terry Kaye, to serve as both her translator and typist. Belle's book, Dog Only Knows: The Word of Dog, hit shelves on May 19, which was also Belle's birthday. To find out more about Belle and how her writing began, we caught up with Terry to get the inside scoop.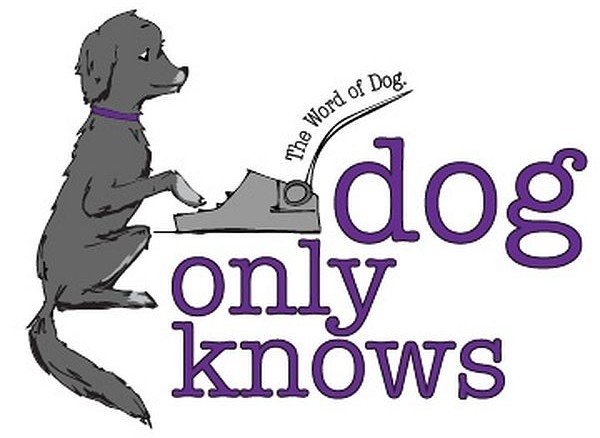 Terry's journey with Belle began in 2005, when one of her fiancé's colleagues rescued the then-tiny puppy off the street.
"She was tiny, about the size of my shoe," remembers Terry. "But she was also pretty advanced and very smart, and we thought she was older."
Although Belle was Terry's first dog, Terry's love for dogs has existed for as long as she can remember.
"I have always loved them and known that I 'speak dog,' and have never been able to resist petting basically every dog I see," says Terry. "I have lost track of the number of times a dog has approached me, wagging and friendly, only to have the owner tell me that their dog growls at everyone."
Having a dog of her own, particularly one as unique as Belle, was an entirely new adventure.
"From the moment she came to my home, it was clear that she was too smart for my own good," recalls Terry. "She quickly learned how to get out of her baby playpen on her own; she learned 'sit' in about five minutes; she knew not to pee in the house and was so paranoid about 'happy peeing' that as soon as someone came in the house, she greeted them and then frantically sniffed herself to make sure nothing had dribbled out. When she couldn't get to a toy, she would stop, think about it, and then get up and go around a different way."
Belle's intelligence certainly helped when it came to training.
"A lot of Belle's training was done by me, looking stuff up on the Internet and trying it out — how to teach a dog to sit, lie down, roll over," says Terry. "I think a lot of it came down to teaching more than training, in that it was mutual communication."
For example, Belle is very affectionate and loves to give kisses. However, Terry did not want to be the person whose dog jumped on and licked everyone she met without invitation. Terry decided to teach Belle how to wait for and recognize such an invitation by using a short lead with Belle when meeting someone new.
"Belle sensed when I was holding her back, learned that we could read/pay attention to the other person's reaction, learned that she should check with me before proceeding," explains Terry. "And I learned how to communicate these messages to her by paying attention to how she reacted to what I was doing and being consistent in the way I asked her to behave."
Inspired by Belle's personality and interactions with her surroundings, Terry decided to write a book about their experiences. However, the book just didn't read right to Terry, until she decided she needed to tell the story from Belle's perspective instead of her own. After that, the words came easily, and Terry felt herself grow even closer to her canine companion.
"I think that the more I put myself in Belle's shoes, the stronger that understanding is and the stronger our bond is," says Terry. "I love writing in Belle's voice because I believe that taking a step back from the craziness of our human lives and looking at the world through the eyes of a dog can help us remember what is important in life and ultimately help us live better lives."
When Belle isn't busy with her book or her blog, she's working as a therapy dog.
"Belle loves going to work and knows that when the vest goes on, that's where we are going. We visited senior centers, adult daycare, schools and other settings — our favorite was working with kids," says Terry. "We particularly loved going to the Kayne-Eras Center, a school for special needs children in Culver City. We both loved working with kids because they so genuinely lit up with joy when the dogs came in the room – kids and dogs are very alike, in that they don't hold back their emotions."
"And, of course, Belle loved that their faces were right there at licking level!" she says.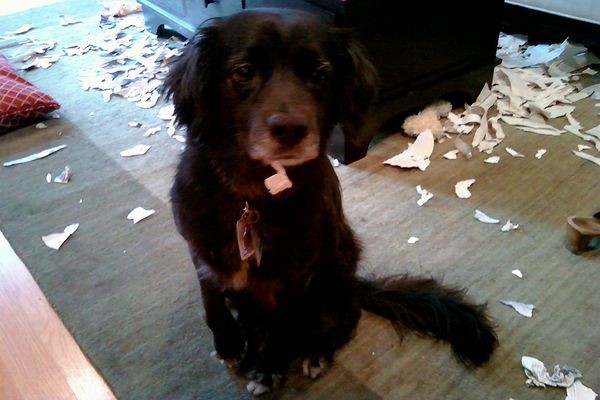 Terry considers Belle's book to be a kind of self-help guide for dogs, as well as a candid commentary on her experiences.
"She shares her advice to other dogs on how the world works, how to get the most out of life, and how to train their people," she says.
Chapters include "Mud Is a Many-Splendored Thing," "Opposable Thumbs Are Overrated," and "If You Never Leave Me, I Won't Eat Your Stuff."
"It includes practical tips on how to work the crowd at Starbucks, anecdotes about Belle's finest (and not-so-finest) moments, and instructions on how to get out of trouble, how to sneak a good roll in the mud, and how to steal the best seat in the house — basically, everything a dog needs to know to succeed in the world," says Terry.
As Terry beautifully adds, "There is no room for judgment, grudges, or pretense in the world of the dog, but there's plenty of room for compassion, affection, and fun. That's what I hope to give readers with Dog Only Knows: a place to go when you need a reminder on how to live authentically, laugh heartily, and love unconditionally."
Get more info on Terry and Belle on their website.