Dear canine fanciers, I'd like to inform you that we have now officially reached a state of hipster no return. The tipping point in question is a social media account run by a gentleman called Topher Brophy, who calls himself "the most interesting dog dad in the world." In practice, this means that a hipster-looking dude has found a dog who looks exactly like him, and they now dress up together for the camera. Yes, dog and hipster have now become one.
Without too much further judgement, here's what's going on.
A fateful day for the history books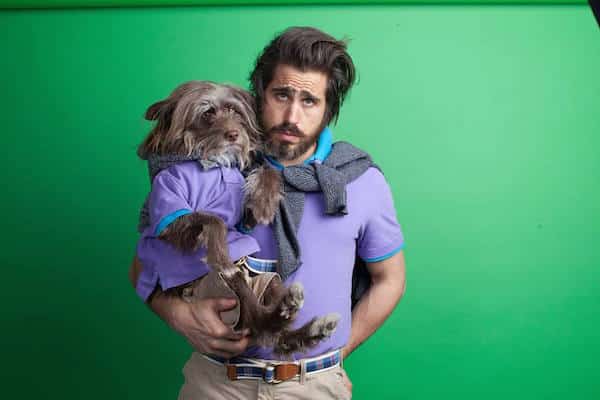 When Topher Brophy was looking to bring a dog into his life, he chanced across an Aussiedoodle named Rosenberg. They were the spitting image of each other. With that, Topher decided that their destiny was to dress up in matching outfits for the amusement of the internet.
Trend setters unlimited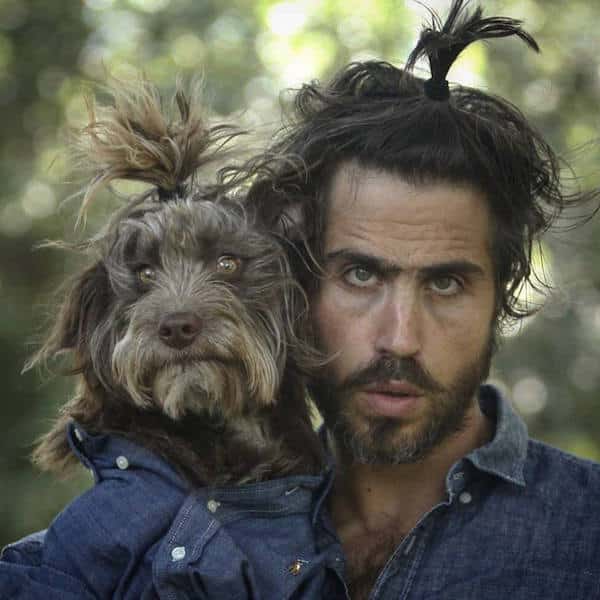 According to captions on Topher and Rosenberg's social media accounts, they pride themselves on being trend setters. "That's what we always tell people when giving them advice, to go with their heart and don't pay attention to what's trending." In some cases, this bold act of originality translates to little more than donning some denim and affecting an unwashed appearance to the watching world.
Seersucker Sundays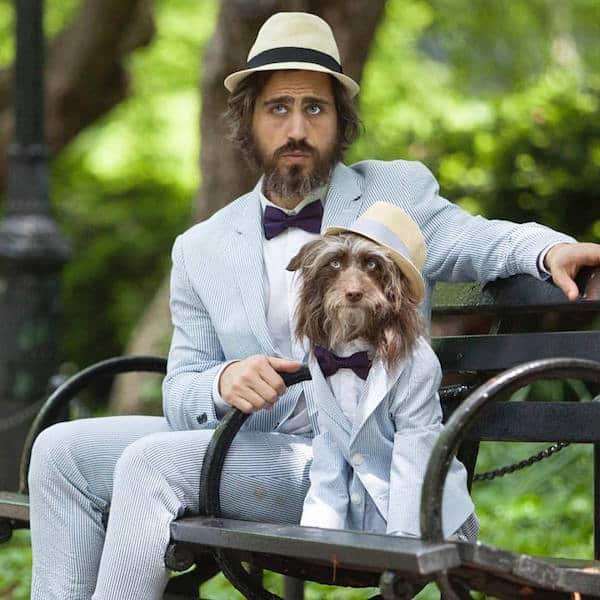 Here we have a classic weekend photograph of Topher and Rosenberg wearing their finest seersucker suits and fedoras while lounging around on a park bench, presumably after having waited two hours to be served lackluster eggs at some trendy brunch spot.
"Happy Sunday," beams the photo's poignant caption, before offering the following life advice: "Smile more than you cry, give more than you take, love more than you hate."
Fashion killa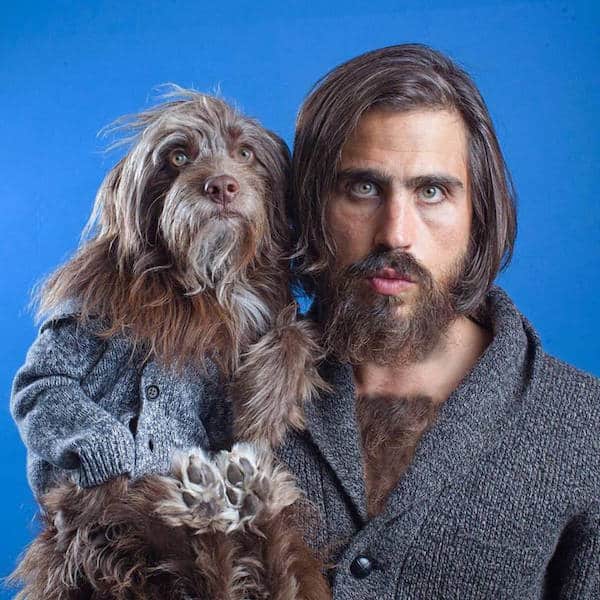 Now that fall is here, it's time to break out your sweater collection. Or, in the case of Topher and his Aussiedoodle, your grandpa cardigans. It's the perfect piece of clothing to help you muse on the important issues in life:
"I want to be remembered for being more than [a] father and son fashion icon team. We're also social media influencers, who positively impact the world. Every day we help millions of people smile and forget their problems, if even for a second; enabling them to spend another 30 seconds staring into their phones."
Let us refrain from commenting on the chest hair situation and move soberly on.
Zucchini noodles are hard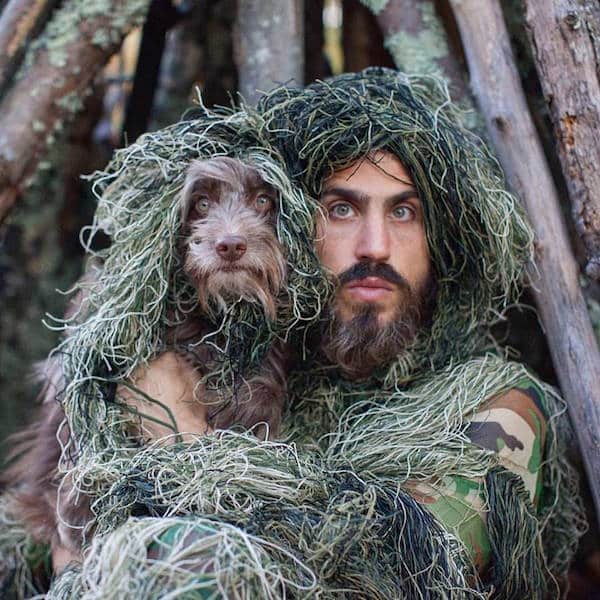 Someone's been having fun with their spiralizer and the last of the late-summer zucchinis!
Health and Mental Hygiene Certificate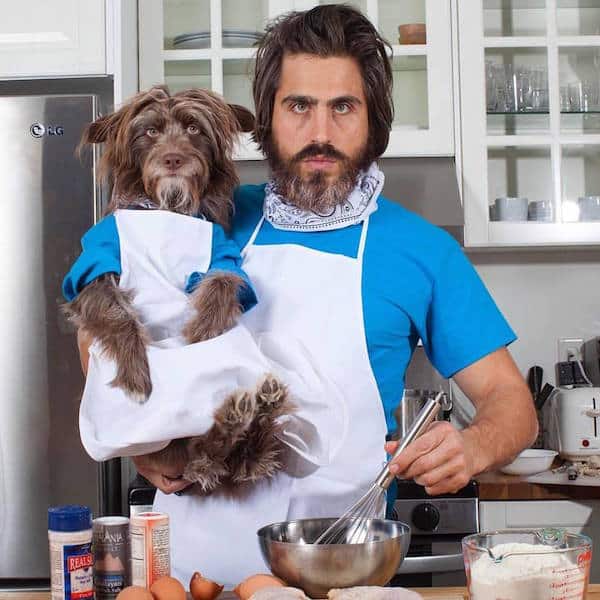 Speaking of cooking, here Topher and Rosenberg have been depicted rustling up what they call some "nourishment not only to our bodies but also to our souls."
A pedant might note that there is no way those pancakes are not going to contain at least some doggie and human hair.
Howl if you're winning
A bearded man and a dog dressed up as the cult '80s movie character Teen Wolf? Okay, this one gets a pass.
Check out more of Topher and Rosenberg's looks over at their Facebook and Instagram pages.