These photos have been floating around for a while, but the site LadBible finally brought them together in one glorious slideshow. We grabbed a handful and had some fun with them. 
You know what would make this tender moment perfect? Lemme just turn around and show you. 
Don't you hate when you're trying to take a shot of the kids on your freezing trip to Ireland and bam, a local saunters by a drops a meat pie in the frame? Don't go to Ireland. 
Oh, so you love him more now? Is he your good boy? Can he do this?
Getting together the whole family for nice picture, huh gang? GUESS WHO FORGOT TO WAKE UP THE DOG? Creeps.
An image from the pamphlet, "Fundamentals of Professional Pet Portraiture," by William Shatner, Phoenix University Press, 1973. 
And this is a Dragonfly, from the order Odonata and the suborder Epiprocta. And that is my dog, Rex, dropping the lifeboats on the SS Crapolongo. Damn it, Rex.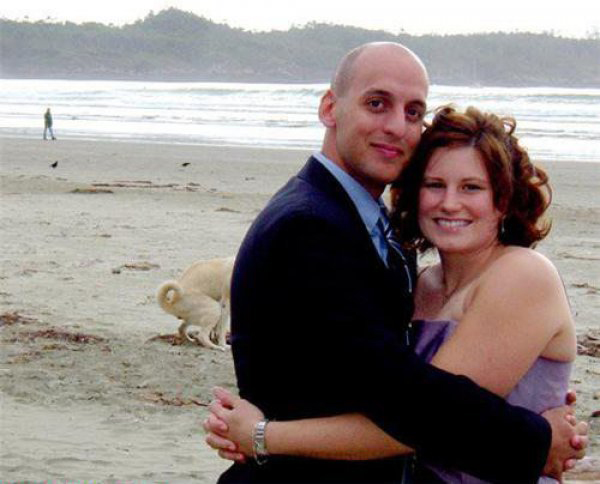 A little more to the right, a little more to the right — perfect! Nothing but the best for my Groupon customers. 
Translation: Happy Birthday Kelly you awful witch.
Uh, sis? Can you and your friend get the hell out of my shot of Buster releasing the hounds? I'm kind of busy here.  
OK, I want everyone to jump right as the poop is heading off on vacation … [snap] … OMG WE RULE.
Via LadBible
Check out these adorable stories on Dogster: