Chihuahuas are known for being a really small breed, but one from Poland may have outdone them all. At 2.75 inches tall and weighing in at 10.5 ounces, the three-month-old Toudi may qualify as the world's smallest dog of any breed.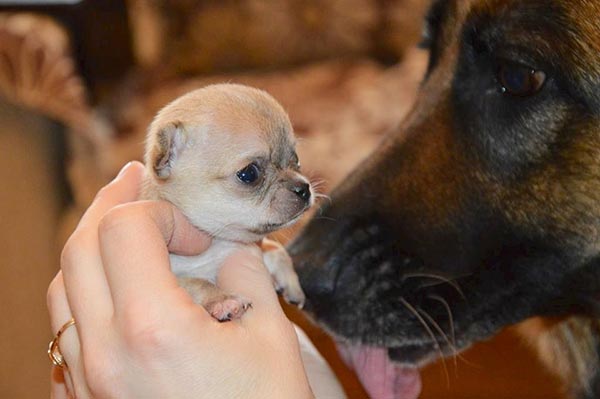 Toudi hasn't been officially declared the world's smallest dog, but his owners are trying to get Guinness World Records to recognize his status.
It's true that Toudi is still a pup and may have some growing to do, but he's significantly smaller than his siblings in the same litter, so in all likelihood, he's going to stay small. At his current size, he's dwarfed by a Coke can. That's pretty small for any age.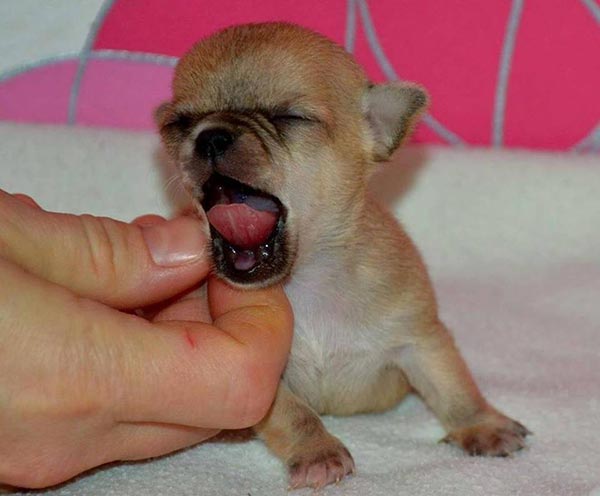 As of right now, Guinness lists two categories of "smallest" living dog: length and height. According to them, the smallest by height is Milly, a Chihuahua living in Puerto Rico. Milly stands at 3.8 inches high, which towers over Toudi. The smallest by length is Heaven Sent Brandy, yet another Chihuahua who measures 6 inches from nose to tail. There are no figures on Toudi's length right now, but it seems that barring a sudden growth spurt, he may stand a very good chance at making that world record.
Whether he does or not, Toudi's pictures show that he has plenty of cuteness and charm to go around at any size.
Via Toudi Chi Facebook Page and The Express
Read more dog news on Dogster: