This puffball of a pup is a great ball of fire! He's a Spitz in miniature, with all the spirit, courage, and thirst for adventure his heritage suggests. His ancestors pulled sleds, guarded homesteads and even helped with the hunt.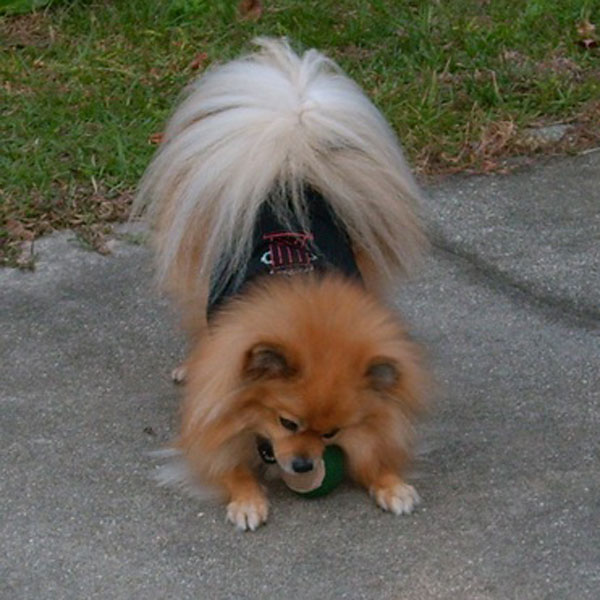 More interesting things about the Pomeranian
Pomeranians are part of the ancient Spitz family of dogs. Spitz have features to combat cold weather, including a thick coat, small ears, and a bushy tail to warm the nose when curled up sleeping.
The Pomeranian may be confused with the American Eskimo Dog, but the Pomeranian is smaller than even the smallest Eskimo Dogs. It may also be confused with the Long Coat Chihuahua, Brussels Griffon, or Affenpinscher, but the Pomeranian has a puffy straight coat that stands off from the body, with short hair on the face.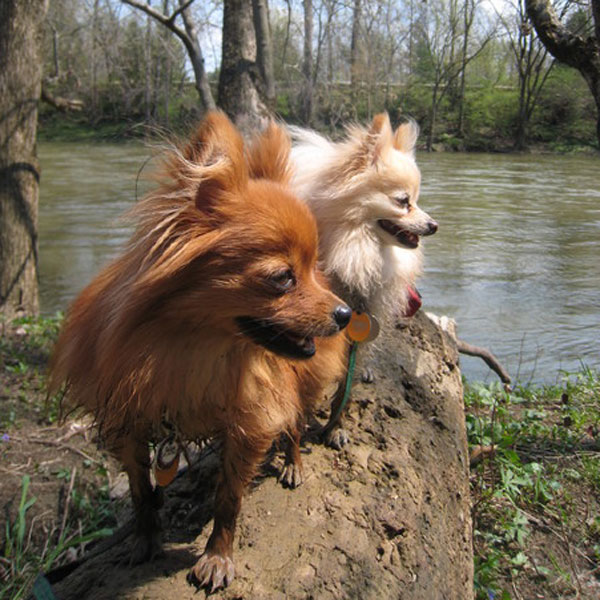 The Pomeranian comes from Pomerania, in what is now part of northern Poland and Germany.
Empress Josephine, wife of Napoleon Bonaparte, owned several Poms.
Michelangelo's Pom lounged on a silk cushion while he painted the Sistine Chapel.
Mozart dedicated one of his arias to his Pom, Pimperl. Chopin's "Valse des Petits Chiens" was written about a Pom.
Isaac Newton had a Pom named Diamond.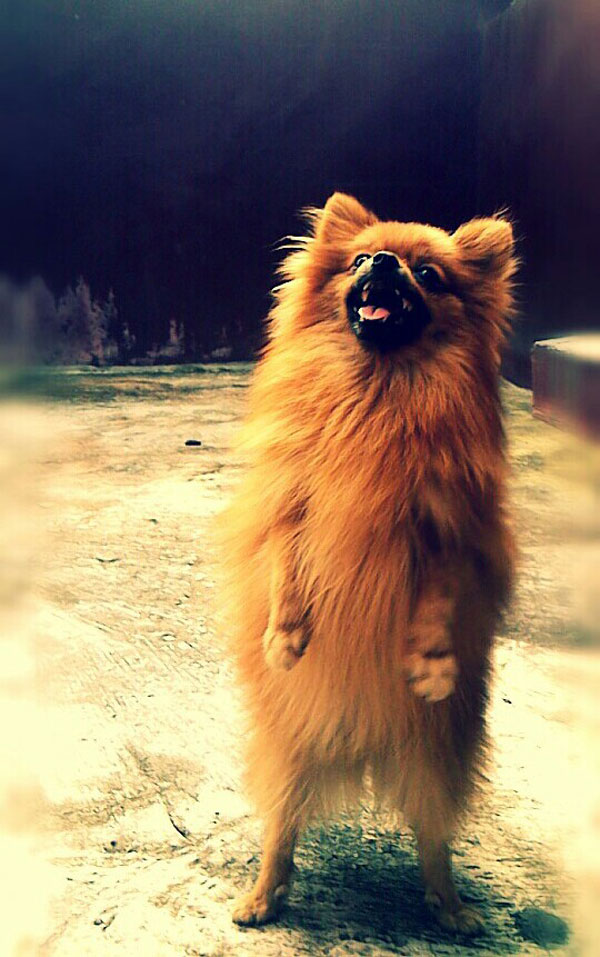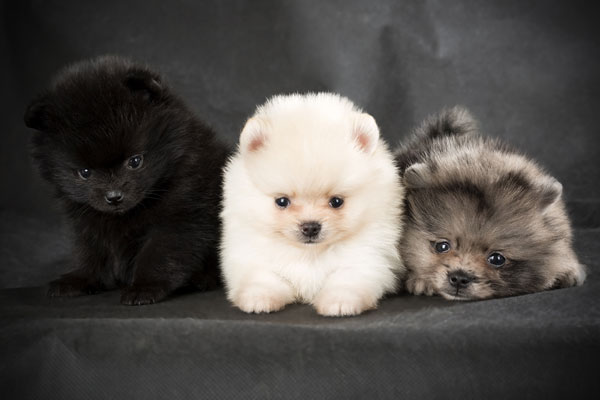 Pomeranians were the first dogs to live in Buckingham Palace (then Buckingham House), when Queen Charlotte introduced the breed to England in 1761. Queen Victoria, Charlotte's goddaughter, was a great dog lover and popularized the Pomeranian, which she focused on in her later years.
Early Pomeranians were much larger, weighing around 30 pounds. In 1888, Queen Victoria changed the size of the breed by importing what was then a tiny Pomeranian named Marco, who weighed only 12 pounds. Marco was also a red sable, when most Poms were white, black, or black and white. But Marco changed the color and size preference!
In the 1880s, the Maharajah of Kapurthala kept several Poms.
Two Poms were among the survivors of the Titanic.
By the 1930s, the Pom was one of the 10 most popular breeds in America.
The Pomeranian is in the AKC Toy group. In most of Europe and many other places, it is in the Spitz and Primitive Breeds group.
The Pomeranian is known as the Zwergspitz (dwarf Spitz) in its native Germany.
Poms can come in solid colors, brindle, black and tan or parti-colored (spotted). Merle coloration is controversial and not allowed per the AKC standard.
A Pomeranian named Prince Charming won Best in Show at Westminster in 1988.
A Pom named Boo was dubbed The Cutest Dog in the World. He's had two books published about him and more than 12 million likes on his Facebook page. Boo's cuteness comes in part because his coat is trimmed short, making him look like a stuffed toy.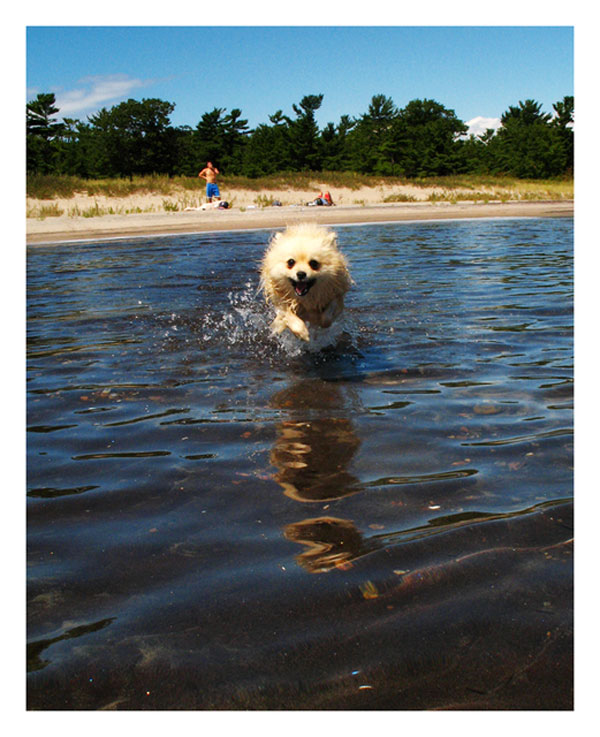 Poms appear in the movies To Die For, Harlem Nights, Cadillac Man, Enemy of the State, Blade, Superman Returns, and Titanic.
Celebrity owners include Michelangelo, Mozart, Isaac Newton, Martin Luther, Elvis Presley, Bill Cosby, Paris Hilton, Nicole Richie, Jessica Alba, Hilary Duff, Rihanna, Keanu Reeves, Kelly Osbourne, Kate Hudson, Fran Drescher, LeAnn Rimes, Maria Sharapova, P. Diddy, Carmen Electra, David Hasselhoff, Tammy Wynette, and Courtney Love.
The Pomeranian is the 19th most popular AKC breed, down from 13th a decade ago.
Do you own a Pomeranian? Have you spent time with one? Let's hear what you think about this fascinating breed in the comments! And if you have a favorite breed you'd like us to write about, let us know that, too!
Interested in other breed profiles? Find dozens of them here.
Learn more about dogs with Dogster: