Editor's note: Have you seen the Dogster print magazine in stores? Or in the waiting room of your vet's office? This article appeared in our February-March issue. Subscribe to Dogster and get the bimonthly magazine delivered to your home.
These sweet, pink donuts are the perfect snack for you and your furry valentine to share.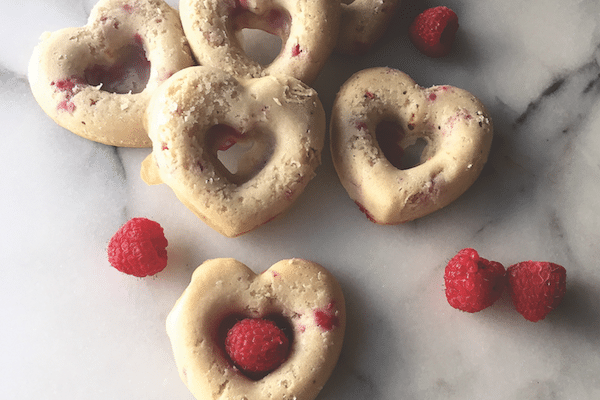 Ingredients
½ cup almond milk
2 tsp. apple cider vinegar
½ tsp. pure vanilla extract
¼ cup pure maple syrup
¼ cup oil
2 cups flour
½ tsp. salt
2 tsp. baking powder
1 cup raspberries, roughly chopped
Directions
Preheat oven to 350 degrees Fahrenheit.
Mix almond milk, vinegar, vanilla, maple syrup, and oil in a bowl.
In a separate bowl, mix the flour, salt, and baking powder.
Pour dry ingredients into wet, and stir until combined and smooth.
Fold in chopped raspberries.
Poor into greased donut pan. If you don't have a donut pan, you can bake in mini muffin pans.
Bake for 10 minutes or until fluffy and lightly browned. Time may vary depending on your pan.