Herbs offer cures for many common canine ailments. I've been using them for years, with the blessing of my homeopathic vet, and my dogs have all lived long and remarkably healthy lives. Just because they're natural doesn't mean they're not powerful. Herbs are nothing to sneeze at. What may look like a mere weed or homely root can, in fact, be a very potent medicine. Here's a list of the top ten herbs for dogs. It's a pharmacopeia for dogs – call it a bark-acopeia!
But before you try them, ask your vet about dosages, and if any of these are contraindicated for your pet's existing medications.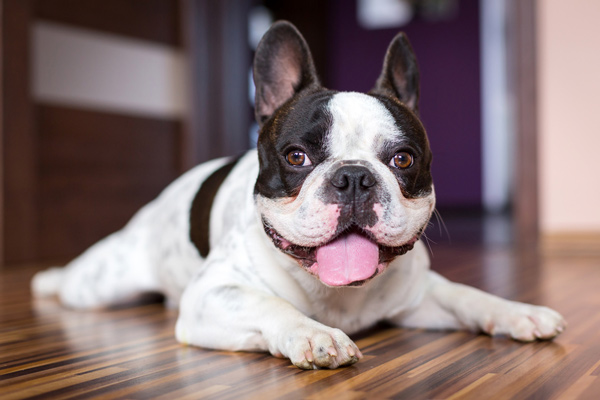 The 10 Healing Herbs for Dogs
1. Neem
What: Azadirachta indica, an extract of the Neem tree, is nature's non-toxic insecticide, plus it heals burns and soothes dry, irritated skin.
Why: Applied topically and absorbed through the skin into the bloodstream, Neem makes your dog naturally repellent to mosquitoes and fleas. Parasite preventatives work by filling your dog's blood with poison; in order to be eliminated, the pest has to take a bite out of your best friend. With Neem, Spot won't even get bitten!
Suggested Use: During the warm months (high mosquito season), bathe once weekly in TheraNeem Pet Shampoo, to which you add several drops of Neem oil; both are available at Whole Foods stores or online. For extra protection from within, administer Neem Plus supplements by Ayush orally once daily, hidden in food.
2. Yarrow
What: Achillea millefolium – a.k.a. stanchweed, soldier's woundwort, and sanguinary – helps stop bleeding.
Why: If your dog sustains a cut or laceration, you can administer first aid by flushing the wound with povidone iodine, then treating it with yarrow.
Suggested Use: Wound Balm for Animals by Buck Mountain Botanicals contains yarrow (along with echinacea and goldenseal); it speeds healing and is a first-rate addition to Fido's first-aid kit.
3. Arnica
What: Arnica montana, a.k.a. Leopard's Bane, has long been prized for its astonishing bruise-healing property.
Why: Has Spot sustained a bruise or muscle injury? Arnica does double duty, easing the pain and promoting healing.
Suggested Use: Arnica pellets by Boiron. Administer 3 pellets 3 times daily, in the inside pocket of your dog's lower lip. It's OK if he spits it out; healing begins when the pellets make contact with the gum.
4. Valerian
What: This effective – if highly malodorous – herb (Valeriana officinalis L.) is nature's time-trusted sedative and sleep-inducer.
Why: For dogs who experience high anxiety during thunderstorms or on the 4th of July, Valerian will put them out for several hours of stress-free slumber. It's also great for long car trips, to help Spot snooze through the ride.
Suggested Use: Valerian comes in capsules, available at any health food store. To dose your dog, you'll need to hide the capsules in a piece of meat or cheese with peanut butter on top – anything to mask that awful smell! (Editor's Note: Again, talk to your vet about dosages.)
5. Olive Leaf Extract
What: The extract of crushed-up olive leaves (oleuropein) is nature's antibiotic.
Why: If your dog experiences diarrhea from, say, scarfing something rancid on the sidewalk, the antifungal property of Olive Leaf will help set his digestion right.
Suggested Use: Available at health food stores, Olive Leaf capsules smell and taste exactly like olive oil (i.e. delicious), so there's no need to hide or mask them. Just sprinkle over your dog's food like a spice!
6. Milk Thistle
What: A flowering plant whose extract, Silymarin, is one of nature's most potent antioxidants for people and pets.
Why: Boosting and protecting the liver, milk thistle is a must if you want to extend the life of your dog. Everything passes through the liver, so it welcomes the support – and because eye and liver health are linked, milk thistle also prevents and reverses cloudy eyes (nuclear sclerosis) in dogs.
Suggested Use: Sold at health foods stores in capsule form, this herb tastes somewhat bitter; very finicky dogs will need to have it hidden in something tasty, but most dogs will eat it sprinkled over their food (cinnamon helps sweeten the deal).
7. Hawthorn
What: Crataegus is a berry that's used to treat cardiac insufficiency.
Why: Strengthening the heart muscle and improving circulation, hawthorn helps stave off congestive heart failure in senior dogs (and people), and tones the tickers of younger dogs who've survived heartworm disease. Young, healthy dogs don't need it yet – wait until they're older.
Suggested Use: One capsule in your dog's food (available at health food stores); most dogs don't mind the taste.
8. Boswellia
What: The resin of the Boswellia tree has many medicinal uses.
Why: Another senior-dog staple, Boswellia reduces inflammation and improves mobility in arthritic K9s.
Suggested Use: Available in tablet form, it's called "Boswelya Plus."
9. Eyebright
What: As its name implies, the flowering plant Euphrasia officinalis has long been used to treat eye infections.
Why: If your dog comes back from the dog park or doggie daycare with goopy eyes, try eyebright first before consulting the vet; you may be able to clear up the problem yourself.
Suggested Use: Euphrasia pellets by Boiron. Administer 3 pellets 3 times daily, in the inside pocket of your dog's lower lip. As with Arnica (above), it's OK if he spits it out; healing begins when the pellets make contact with the gum.
10. Burdock
What: A thistle in the genus Arctium, its root has long been prized for its blood-purifying, hair-regrowing, and cancer-fighting powers.
Why: Use it regularly as a preventative, especially if you have a breed of dog that's prone to cancer (such as a Boxer).
Suggested Use: Add cooked burdock root (found in the produce section of health food stores and Asian markets) to your dog's food, or give him a piece of raw burdock to chew on, like a carrot. Or purchase dried burdock online and steep one teaspoon in a cup of hot water; let cool and pour over your dog's food.
Read more about dogs and natural cures on Dogster.com:
About the Author: The author of 6 books, Julia Szabo writes Dogster's Living With Dogs column and is a pet expert for Howcast.com.
---
Featured Image Credit: Kellymmiller73/Shutterstock.