They say that dogs are man's best friends, so a canine-themed gift could be the perfect pick. Here are some great Father's Day gifts for the dog dad whose pup is his best friend.
1. Timber Creek K-9 Mysteries
For those who love suspense and mystery with their dogs, look no further than Margaret Mizushima's Timber Creek K-9 mysteries set in the rugged beauty of Colorado. Officer Mattie Cobb and his K-9 partner Robo make a perfect sleuthing duo. Get dad the first three books in this series: Killing Trail, Stalking Ground and Hunting Hour. The fourth book, Burning Ridge, will be out September 11, making it a great addition and great Christmas gift. Published by Crooked Lane Books, available at all bookstores. $26.99 hard cover.
2. Black Dog Beer
Perfect for the Dad dog's man cave, this beautiful print can be personalized with your dog's name, plus your city or state. The print comes unframed on 110-pound cream color paper stock in either an 8 by 10 or 11 by 14 size. From Dex Mex Art Prints at dexmexartprints.com. $20-$22
3. Game of Life, Pets Version
Know a dog-loving dad who loves nothing better than family game night? This could be the perfect gift. In fact, I bought it for my own husband. It's Hasbro's newest edition of the classic game, which includes pets! Grow your family with the newly added dog and cat pegs. Plus there are 15 pet cards for different actions like "eating homework" or "passing obedience school." Available at Amazon and most major retailers. $19.99
4. Best Dog Ever/Evil Genius
For the dad who has everything, get him one of these pawtastic collars for his best friend: Best.Dog.Ever. or Evil Genius. You know man's best friend falls into one of the two. Plus, these quality collars are made by Up Country, so you know they're good — both stain- and fray-resistant and designed to last a lifetime. Up Country; upcountryinc.com. $23-$24
5. Journals by Artist Dean Russo
For the dad that loves to jot things down, whether it's a current DIY project or his next novel, one of the dog-themed journals by Brooklyn-based artist Dean Russo will make the perfect gift. Russo is known for paintings that explode with color, the type of art your dad can really appreciate. Published by Quiet Fox. Available on Amazon. $9.99
6. Burley Tail Wagon
The bike-ridin' dad will love taking his furry pal with him in the Tail Wagon bike trailer by Burley. The Tail Wagon features a flip-down tailgate for quick pup loading and a suspended, removable floor for easy cleaning. Works with almost any bike, and there's even an optional stroller kit. Burley; burley.com. $399
7. Bone & Sticks T-shirt
What's dad's favorite thing to wear? I bet it's a T-shirt and jeans, which makes a T-shirt, especially a dog-themed T-shirt, a must-have gift. Chopper & Otis has super-soft T-shirts made from ring-spun, combed organic cotton. The shirts feature his best friend's favorite toys: bones and sticks. Comes in maroon, navy, forest green and sky blue. Chopperandotis.com. $27
8. Bow Tie Dog Collar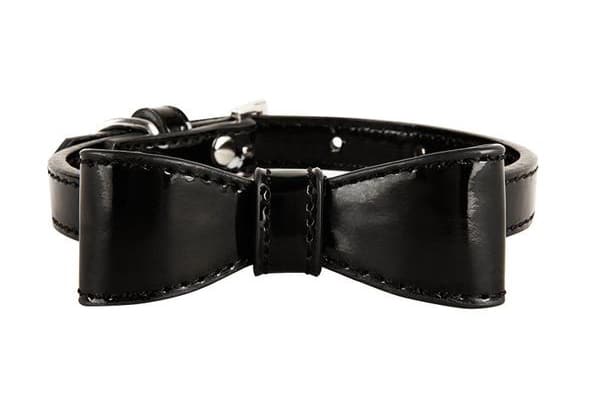 The dapper dog dad will insist on this gift for his stylish canine sidekick. I've got this in red, and it really gives my dog that added glamour for his close-up. Get dad and his dog decked out, snap a photo and you've got the perfect memory. Collars come in four colors: black, red, leopard and denim. LazyBonezz; lazybonezz.com. $17
9. Man's Best Friend Hoodie
Tell the world that your dog thinks his dad is awesome with this cotton-blend knit, zip-front men's hoodie. The words "My Dog Thinks I'm Awesome" are on the back along with a portrait of a dog breed (20 breeds are available to choose from). The hoodie is perfect for all kinds of weather with its brushed fleece interior and gray thermal knit-lined hood. Sizes M—XXXL. Bradford Exchange; bradfordexchange.com. $89.95
Of course the best gift of all is your dog, who loves his dad unconditionally.
Thumbnail: Photography ©Chalabala | Thinkstock.
Read more dog dads on Dogster.com: