On Friday, 11-year-old Madyson Siragusa, a diabetic, arrived at school in Henrietta, New York, for the first day with her new service dog, Duke, a yellow Lab who is trained to sniff out her blood sugar swings. Madyson's family paid  $20,000 for the dog, raising the money by selling bracelets, fundraising online, and digging into savings. 
Madyson and Duke didn't make it far. They were turned away by the school and sent home, according to the Associated Press.
"We have no idea what changed their mind," Keri Siragusa, Madyson's mom, said of district officials.
She said that the school was receptive to the idea when she brought it up before summer break. But before school started, the district sent her a letter, barring the dog because he would be "a distraction, scare other children, and aggravate allergies."
Madyson's parents are pressing the Rush Henrietta Central School District to reconsider. The district, however, says the dog isn't necessary and that the nurse can monitor her blood glucose levels just as well as any dog. 
According to a statement sent to the Associated Press, "Our schools are staffed by a school nurse and supported by a district nurse practitioner. They use long-established, well-tested protocols — including the prudent monitoring of blood glucose levels — to safeguard the health and well-being of students."
"The presence of a service animal trained to monitor these levels is redundant," the statement said.
Lily Grace, founder and chief executive of the National Institute for Diabetic Alert Dogs, which provided Duke, isn't so sure. The dog would be with Madyson all the time, between visits to the nurse. 
"Within a 10-minute window, this child can go from having a good number to a dangerous number," Grace said. "Yes, the nurse is there, too. That's a great thing to have, but the more tools the better."
NIDAD says it has placed 400 dogs with diabetics, and about one quarter of those attend schools.  Duke has been trained to detect Madyson's particular scents during episodes of high and low blood glucose. If the dog detects high levels, he paws at Madyson. 
The school district hasn't said much else beyond the statement, fearing legal action. Madyson's parents, meanwhile, are gathering evidence about diabetic alert dogs in the hopes of changing the district's mind.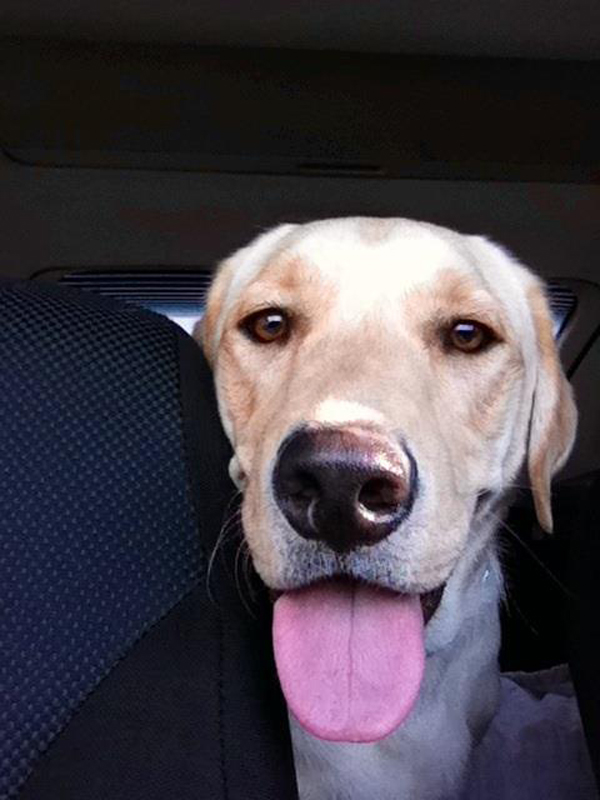 Madyson has not returned to school and is instead receiving at-home tutoring. 
Via the Associated Press; photos via NIDAD Duke the Diabetic Alert Dog Facebook page