We have sad news to deliver: Dr. Doug Kramer, whose mission was to improve pets' quality of life by outlining safe and effective dosing guidelines for marijuana, has died, according to KTLA 5. He was 36. The cause of death has not been released.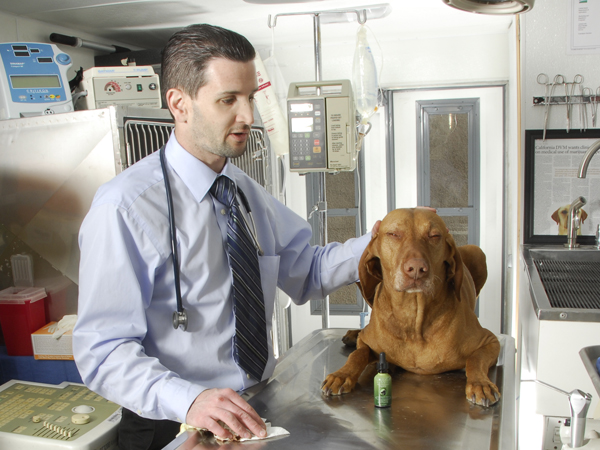 When we wrote about him back in February, he said his goal was "to provide palliative care and prevent accidental overdoses resulting from owners' well-meaning attempts to relieve their pets' pain and suffering."
The doctor got his start when researching ways to ease the pain of his dying Husky, Nikita. After studying research on cannabis, he developed a homemade tincture. He saw firsthand how it restored Nikita's appetite and allowed her to enjoy her final months to the fullest.
As we wrote back in February, after Nikita's death Kramer dedicated his life to harnessing medical marijuana, aka MM or MMJ, to benefit other animals with incurable and terminal diseases; he became an outspoken, tireless advocate of pain control for animals.
His veterinary practice, Enlightened Veterinary Therapeutics, specialized in palliative and hospice care. He was the first vet in the country to offer cannabis consultations as part of a comprehensive treatment plan for pet patients.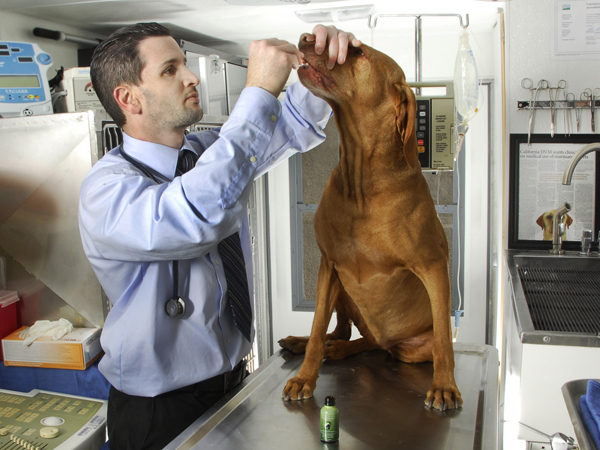 "The decision was an easy one for me to make," he said to us in February. "I refuse to condemn my patients to a miserable existence for self preservation or concerns about what may or may not happen to me as a consequence of my actions. My freedom of speech is clearly protected by the First Amendment to the Constitution. This is an issue of animal welfare, plain and simple. Remaining silent would represent a clear violation of the veterinarian's oath I took when I was admitted into this profession."
With this leadership on the issue, some think that the cause of medical marijuana for pets might lose steam.   
"I think it's going to be hard to find another veterinarian who's going to take up that slack and feel the same way," Dr. Annie Harvilicz of Animal Wellness Centers told KTLA 5. 
We hope that's not the case. Dr. Kramer championed safe pain management for pets, and that's a cause everyone should get behind.  
Via KTLA 5