On Wednesday, a White House fence jumper did not run a clear path to the doors and scurry inside like Omar Gonzalez did on Sept. 19. Phone calls had been made; protocols had changed. After Dominic Adesanya's feet hit the North Lawn he came face to face with the new, improved response to fence jumpers: Secret Service dogs Hurricane and Jordan.
It didn't end well for him.
"I think the individual last night saw pretty vividly why we all keep our distance," the White House press secretary later joked.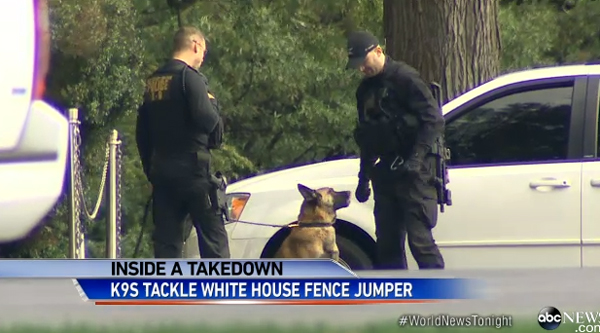 According to ABC, Adesanya was confronted "almost immediately" after landing on White House grounds by the dogs. He fought, punching, kicking and wrestling with the dogs, but he was quickly subdued. He ended up in the hospital and is facing four misdemeanor counts of resisting/unlawful entry, two felony counts of assault on a police officer and one felony count of making threats.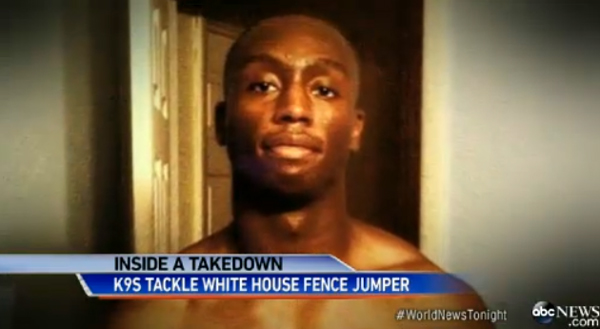 Hurricane and Jordan were also injured and ended up at the vet, but they're now back on the job after being treated for minor bruising.
In the aftermath, the Secret Service is publicly praising the dogs, posting their photos on Twitter and telling us a bit about them.
Here's Hurricane:
Here's Jordan:
Hurricane and Jordan are part of the Secret Service's canine unit, which includes 75 dogs. According to ABC, the dogs receive 20 weeks of training and work until age 10, when they retire with their handlers.
Via ABC
Learn more about dogs with Dogster: