The 2014 World Cup kicks off in Brazil this Thursday, when the host nation takes on Croatia in the opening match. The month-long tournament is the globe's largest sporting event, but even if you're not much of a fan of the original game of football there's still a whole bunch of entertaining shenanigans and spectacles to enjoy as part of the event's backdrop. Such as, say, a photo montage of various dog breeds in appropriate nationality soccer jerseys.
Titled the Soccer Nations Dogs project, the idea was conceived by the creative braintrust at Life On White. To pique your interest, here's a sturdy looking American Staffordshire Terrier representing Team USA.
This Japanese Akita Inu looks like a doppelgänger for the foppish Menswear Dog.
Competing French and English Bulldogs are not known to play particularly nicely together.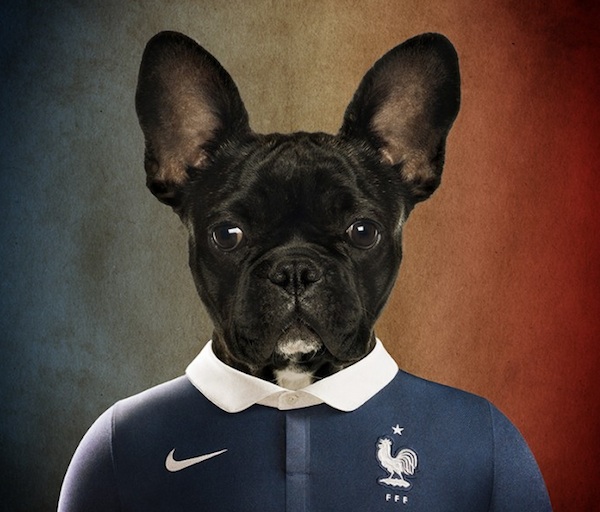 Most wonderfully of all though, here's the juxtaposition of spots and squares that is the Croatian-based Dalmatian.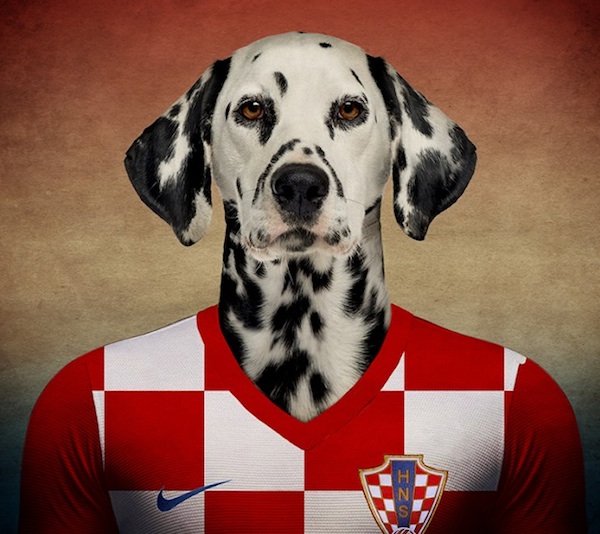 If you're feeling in the mood for more stylish canine footie eye candy, you can check out the full Soccer Nations Dogs roster over at Life On White.
Check out more cuteness on Dogster:
About Phillip Mlynar: The self-appointed world's foremost expert on rappers' cats. When not penning posts on rap music, he can be found building DIY cat towers for his adopted domestic shorthair, Mimosa, and collecting Le Creuset cookware (in red). He has also invented cat sushi, but it's not quite what you think it is.