Not all homes can have a doggie door. In our previous rental, French doors led to the backyard, making the patio-door insert I own useless, and the landlord wasn't keen on me cutting into an exterior wall.
I would let Spot and Dolly out to nap in the sun, then pop out of my office every 15 minutes or so to see if they were ready to come back inside. They didn't bark or scratch, just politely stared through the glass.
This Friday Freebie would have allowed me more uninterrupted work time! The Cat & Dog Doorbell from Cat & Hound features a wireless sensor for outside the door and a receiver you place inside the home. When your dog trips the sensor, a light flashes on the receiver with an accompanying sound. There are 10 sounds to choose from, with adjustable volume and even a silent mode, say for if you have a sleeping baby in the house.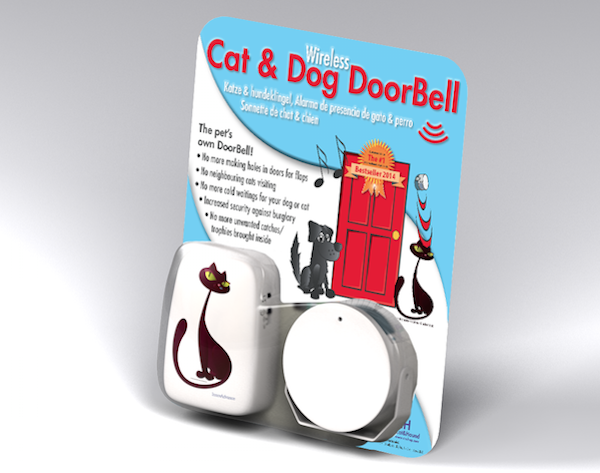 Cat & Hound has generously offered to give one Dogster reader his or her own Dog Doorbell! Simply follow the instructions below for a chance to win.
How to Enter
Create a Disqus account, if you haven't already, and include a valid email. It takes just a minute and allows you to better participate in Dogster's community of people who are passionate about dogs. If you already have a Disqus account, check it to ensure the account includes a valid email.
Comment below using your Disqus account, telling us why your pup needs this doorbell. Are you unable to install a doggie door? Or do you worry about what or who might come through it other than you pet? Perhaps you would like to keep the door from getting scratched? Bonus points for photos! Our favorite comments win. You must be a U.S. resident to score this prize.
Check your email for a "You've Won!" message from us after noon PST on Thursday, Oct. 16. We'll give each winner two days to respond before moving on to our next favorite.
Good luck!
Learn more about dogs with Dogster: